Faphouse, formerly known as xhamsterpremium is a contentselling site where you can upload and sell your content.
Payment Methods
• Bank wire transfer
• Direct ACH deposit
• Paxum
Payment Minimum
- Monthly Payouts (Paxum) = $50.00 minimum - Monthly Payouts (ACH/Direct Payments) = $100.00 minimum - Monthly Payouts (Wire) = $500.00 minimum
Payment Frequency
Payments are made once a month. After 30/31th of each calendar month.
Geoblocking
Female Models
Male Models
TS Models
Couple Models
Number of Camgirls
Over 4000
Languages
English for the website and Model service is available in both English and German
Allowed to work on other sites
Absolutely!
Chargebacks
Faphouse currently does not penalize models for Chargebacks. Faphouse takes the Model's / Studio side.
Official Reps
Sparky, NovaxHPremium
WeCamgirls Members
1
---
Faphouse Earnings
VOD. Model / Studio set price in Tokens (1 Token = 0,05$) and get the full amount of sales that they make Fanclub. Model / Studio set a Monthly subscription price and get 68% of the subscription price. Gold Premium. Model / Studio earns revenue based on the number of views their content receives.
Faphouse Reviews (by models):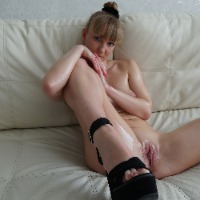 SashaBikeyeva
wrote a review about
Faphouse
(3 Likes)
July 11, 2020 - 14:06
Average
Traffic
Payment
Support
Software
I want to say right away that I am happy that I found this beautiful site, its wonderful, kind and polite support, new fans of my friends. I want to heartily thank each member of the team for their help, advice, ideas and suggestions. You are the best guys! It is so easy, fun and wildly pleasant to have communication with you. I live and dream of seeing you all in reality and spending unforgettable moments in time with you.
I love the hamster very much and fell in love with it at first sight and the first entrance. This is a very convenient, thoughtful, productive site. Very user-friendly interface. There were some obscure points at the very beginning at the beginner level, but here is such support that is not found in any adult site. The guys are just super! They answered all my questions and helped my content get started. Now I upload short teasers to Hamster, and full videos are sold at premium. It's great and it's so good! It is also nice to see when every day they write me a huge number of messages and comments with compliments. Thanks to the hamster for this opportunity and a great idea for comments on the profile. My page is here recently, but it's with great pleasure that I come here and continue to study other tools on this site, and recently my videos have been included in monetization, which I am very pleased of course. Now I can earn both a Hamster and a premium! Now I have fully prepared my studio for premium and have included a fan club, to which I invite everyone from the bottom of my heart and will be glad to see everyone. I will end the topic with the words I started. I want to say right away that I am happy that I found this beautiful site and registered. I recommend this wonderful site to everyone! Register as a model, as a viewer, have fun and have fun. I want to wish good luck, success, more goodness, more positive moments, more love, sex and passion to your entire unique team, my beloved Hamster! I LOVE YOU ALL VERY - VERY! With warmth and love Sasha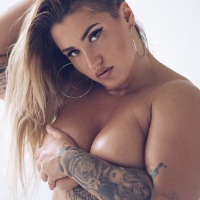 SwagRussianPand
wrote a review about
Faphouse
(2 Likes)
May 22, 2020 - 8:50
Average
Traffic
Payment
Support
Software
I have stores almost on all content selling platforms and I can say that xHamster Premium is one of the best. Yes they do. Not have some features like geoblocking and video schedule, but they are one of the easiest platforms in use.
I add a couple of Videos per week on Premium and add trailers to the main site xHamster to get more traffic. xHamster guys make all the magic and I get my payment. No headache like with MV and PH.
I want to mention that xHamster support are my faves! Helped me so many times. Keep on rocking!

So if you just want to get profit without additional fuss xHamster Premium is the best choice
---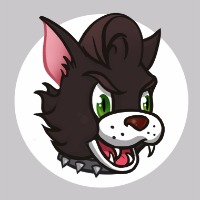 Sparky
May 25, 2020 - 8:10
Thanks a lot for the Review!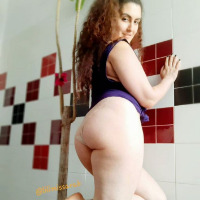 Lilimissarab
wrote a review about
Faphouse
(1 Likes)
May 15, 2020 - 17:53
Average
Traffic
Payment
Support
Software
xHamsterPremium is a pretty good supplemental platform to sell your content. You can increase your traffic if you link your xHamster account and even more if you get verified as a performer. You can post a teaser on xHamster and from there they can click to go to the actual paid video.

You can't schedule when to release your videos, they will approve your videos and make available, this can take up to a week maximum.

The pay is fine I'm not impressed by their support team. Empathy and friendliness is something they can work on.

All in all xHamsterPremium is nice to have as an extra content selling platform.
---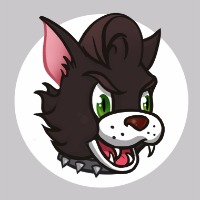 Sparky
May 21, 2020 - 18:24
Dear Lili Thanks a lot for the Review! You are absolutely correct trailers on xHamster can gain you more exposure on Premium. More than that you can get Paid for Views on xHamster. Please activate that feature. At the moment we do not have a schedule for Video publish, that is important feature and we have it in plans. We make moderation before Publishing videos and that really can take a day or so. If you have any issues with our support you can send me direct PM right here and I will check the issue.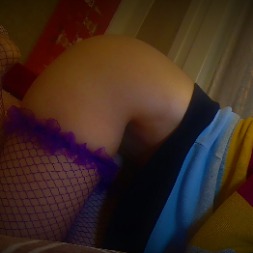 Diana_Devil
wrote a review about
Faphouse
(4 Likes)
August 9, 2019 - 17:41
Average
Traffic
Payment
Support
Software
I started here 2 months ago.First month i did not had any sales so i contacted support to delete my account. The support anyway was very very profesional and helpfull and convinced me to give it another try.
They helped me to promote my content and learned me how should i promote my own content too.
After all the support help i imediately had started to made sales( in 24 hours) .
Now i will record and upload more content because i am happy with them.
Since the support helped me i made 75 $ in 17 days with 7 clips only ( 50 tks per clip). I know its not a lot but i am happy to get an extra payment every month.
For those that have short clips like 5-10 minutes long and original content , i find it a very good website.
Update : I got my first payment too, all paid in time.


---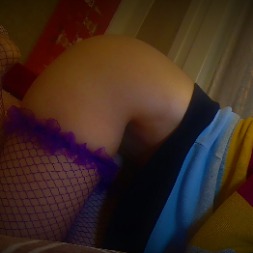 Diana_Devil
July 19, 2019 - 16:23
Also i have to add , its the first ever website where they contact me to convince me to keep my content and work with them , and do their best to help me. All other websites gave always a shit about me and made me feel like i am not good enough for their website. So thank you xHAmsterPremium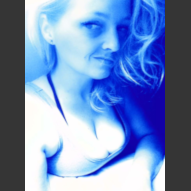 Gorgeousleigh
wrote a review about
Faphouse
(1 Likes)
June 30, 2019 - 10:32
Average
Traffic
Payment
Support
Software
---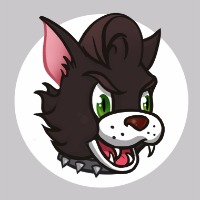 Sparky
November 22, 2018 - 13:49
OMG so low ratings

But you even did not make any uploads on our platform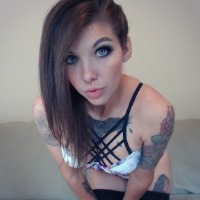 StellaSavage
wrote a review about
Faphouse
(2 Likes)
June 17, 2019 - 14:52
Average
Traffic
Support
Software
My experience with XHamster was not pleasant, unfortunately. I uploaded my videos soon after premium started, the process was confusing & not streamlined. Support (Firefly Content Mgr) was never rude & responded to most of my questions, though the answers were usually disappointing. My chosen thumbnails wouldn't save, & support said the choose-a -thumbnail function didn't even work. I was stuck with the awful blurry or silly faced thumbnails auto-chosen, surely to impact traffic to those vids. Also, I noticed ALL of my vid prices had been drastically changed the next time I logged in. Here is support's response after I asked why they were changed without notice:

"Stella, I keep an eye on the price for videos and I know what we can sell cheap, and what users can buy even for 300TK... If they won't be purchased we can always put the price down but I think we won't do it."

So there's no control over our thumbnails, no control over our vid prices & they make changes to our content without notice or approval. These were BIG turn-offs for me.

A few months later, I received an email from them:
"We suppose to buy a Banner Ads on [some other chat website] It will be great if we will be able to use your Photo there. I think that will increase your exposure. If you do not mind can you please send us couple of photos holding cash."

I asked what exposure it would give, i.e. would it have my name, watermark, link to my content, revenue share, etc? Their response was "Unfortunately not, it is a simple Banner for promotion of our platform". This seems misleading to offer "increased exposure" with no credit to the model.

I have since removed all of my content for sale there, as I just wasn't comfortable on their platform the way it was being managed.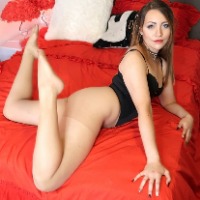 MissMilaRose
wrote a review about
Faphouse
(7 Likes)
March 14, 2019 - 13:03
Average
Traffic
Payment
Support
Software
Models, stay away from signing up for the XHamster Premium platform, the hassle is not worth your time and there are tons of other clip sites with much better traffic!

If I had to order the traffic of my clips in comparison to the platforms I use, XHamsterPremium would fall somewhere at the very bottom. There are many high traffic sites that will get you sales and XHamsterPremium just isn't worth the upload work.

XHamsterPremium only provides the model to sell his/her clips on the platform and no other services which is extremely limiting especially since the clips just don't get that much traffic by themselves.

The software on this platform is also extremely limiting as the model has zero control over teaser images or video clips. You used to be able to pick a generated photo yourself until XHamster Premium disabled this altogether with zero warning or notice to models. I literally thought the platform was bugging out when my teaser photos weren't being saved and I had to send a support email off only to be told the platform doesn't even support it anymore... what a way to learn site updates! Also, if you edit any of your videos they have to be accepted by admin, which can take days... fun.

That leads us to support. The admins are highly unprofessional! Not only do they not notify model's of their site updates, but they will also change your title's, descriptions, and tags of your videos without your consent and will not even notify you of these changes.

I've had many of my videos changed and I complained which turned into a long debate since support blatantly denied the changes altogether and eventually started making up excuses for the changes which were not relevant at all. This debate transitioned from email to Amber Cutie Forums where I posted about the debate in the ask a model forum. The models all agreed that a POV video does not have to contain boy girl content to be relevant to such a tag, yet XHamster Premium admins ignored experienced models advice regarding the changes being irrelevant as these changes occurred again on my account... today.

How does changing my title from "Cheating Wife" to "Young Cheating Wife" make my video any more or less relevant? And after months of complaints regarding these changes, only today am I asked for consent, after the changes were already made. Wow.

Keep in mind, these videos were already approved by admins when the videos were initially uploaded, yet they make changes months later and try to give a reasonable explanation as to why they did this?

So basically, you have absolutely no control or say over your content once your videos are uploaded to the platform. No other clip site does this and it is extremely inappropriate for an admin to be messing with a model's content on a clip site like this.

If you are looking for a clip site to sell off of, try ManyVids, Clips4Sale, and IWantClips. All of these sites have great traffic and keep their platforms operating professionally!

xoxo Mila Rose
---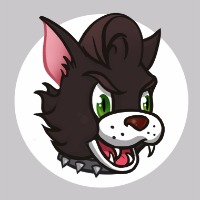 Sparky
May 22, 2018 - 11:06
Thank you so much for your kind review! We are so lucky to have had you as part of the platform from the early stages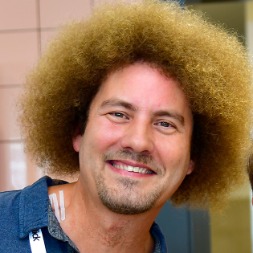 Rutger
September 27, 2018 - 13:47
test reply


PufferFish
March 16, 2019 - 19:41
lol definitely a auto reply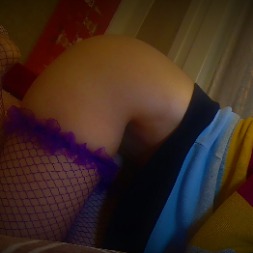 Diana_Devil
July 19, 2019 - 16:17
honestly i do not feel bothered by the fact they change the content title , or stuffs. Also i love that i do not have to select and make by myself too much shit. If they change the video description and promote you diffrent why would you even care ???? Plus for a new model on the video market , what these guys makes its a blessing because many doesnt know how should brand themselves. I am for 10 years in the adult industry , but as a video seller i have 1 year experience witch is equal to nothing. So they really help me a lot for example. They make changes constantelly in the video tag and description??? And so what??? where the problem is? Do the video sell after they work on it ?? YES so money are the most important. Thats why we are sex workers to earn . MONEY SPEAKS so as long as i do make monthly sales and i do get paid i reallly do not care how they title my video or what how they promote it. Honestly i find your rewiew unfair.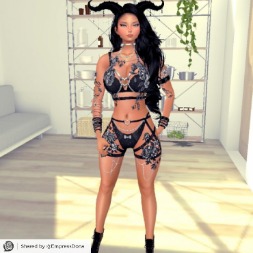 DonaDiabla
wrote a review about
Faphouse
(1 Likes)
January 29, 2018 - 17:26
Average
Traffic
Support
Software
This place is only perfect if have HD vanilla and fetish content that appeals to the masses. Don't use it if you are regular and fetish amateur content producer. Don't use it if you do machinima because they want premium quality animation. Frankly, they should just before porn stars period.
---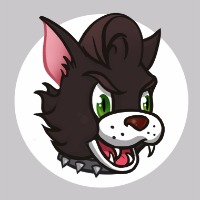 Sparky
April 4, 2018 - 10:48
Thanks for the review. I can agree that we do not have many machinima fans on the platform. But I officially state that many of our Users are far not into vanilla kind of things

Write a review about Faphouse