Payment Methods
• Paypal
• Bank wire transfer
Payout Percentages
50%
Payment Minimum
None
Payment Frequency
- 24/7 (Pix mode paying 10 reais for every request you make and it doesn´t matter if the day is a work day or not: you can receive from monday to monday and the money will be on your bank account in 30 minutes) - Working days (Pix mode paying 5 reais for every request you make and your money will be on your bank account from monday to friday)
Concept
Premium
Geoblocking
Female Models
Male Models
TS Models
Couple Models
Languages
Portuguese
Allowed to work on other sites
Alexa Ranking
59459
WeCamgirls Members
6
---
Camerahot Earnings
Camerahot is a Brazilian camsite (no English version) where you get 50% of what you earn (if you work also on CameraPrive) or 55% if you work as an exclusive model there.

You can estabilish the fee per minute you want, but since the website is Brazilian the fees are in Real (Brazilian currency), and the exchange would be 1 credit = 1 real
Camerahot Reviews (by members):
Camerahot Reviews by customers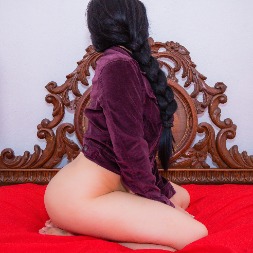 Brazilianbigbut
wrote a review about
Camerahot
March 13, 2022 - 15:59
Average
Traffic
Payment
Support
Software
Neverrrrr ever had any trouble about chargebacks on CHT, the users are more polite and you can choose if you open a free chat or not.
This website is classier than CameraPrive for sure.
The traffic on CHT for now is lower than on CameraPrive but the users spend more money and time with you than the users on CameraPrive.
The support doesn´t work 24/7 but they are very respectful of everyone.

Nuncaaa tive nenhum problema com estornos ou ladrões de cartão no CHT, os usuários são mais educados e você pode escolher se abre o chat grátis ou não.
Este site tem mais classe que o CameraPrive com certeza.
Já o fluxo de clientes por agora é realmente menor que o do CameraPrive, mas os usuários gastam mais dinheiro e tempo com você do que os usuários do CameraPrive.
O suporte não funciona 24 horas por dia mas são bem atenciosos com todos.




Akashadeese
wrote a review about
Camerahot
(2 Likes)
October 21, 2015 - 5:46
Average
Traffic
Payment
Support
Software
Write a review about Camerahot