Good webcams are important for a good show. The question is which one to use? What are the pros and cons of different cams and how about the price? Every week we'll review a new webcam from e.a. Logitech, Microsoft and HP. All cams are in HD of course.
The biggest name in the webcam branch is Logitech. They produce great cams and a lot of girls still use the Pro 9000 (which has undeniably been one of the best on the market). But the cam is a couple of years old, what are the newer top models?
Logitech HD Pro Webcam C920 (high end)
The HD Pro Webcam C920 is the new Logitech flagship. The most interesting part of this cam is that it has built-in H.265 video compressing. What does this mean? It means that normally when you stream HD material through your webcam, your computer does all the work. To have a proper HD stream at 1980 x 1080 pixels (or 1080p) you need a pretty fast computer. With this cam you don't. It does all the thinking for the computer. However, to make use of the full HD capabilities and Skype you need Skype 5.7 or higher.
The picture quality of the C920 is amazing. It's sharp, true to its colors and very detailed. Especially when compared to the Logitech Quickcam Pro 9000 (which has been the best cam for the last couple of years, but it is simply getting a bit dated) and even to the recent C910. We're talking about full screen of course. If your customers are not using full screen, a cheaper webcam will do just fine.
Still image shots are done at 15 MP which is very good and the cam is USB 3.0 ready. At this moment this only means that it is capable of using USB 3.0 but there are no advantages over "normal" USB 2.0. Face tracking and noise reduction are standard of course on this high-end cam and it has stereo mics. You can mount the cam to your computer or to a tripod by using the versatile clip. The cam isn't able to fully rotate though. It has a tilting head that can go up and down, but not left and right.
This is probably the best cam in the biz. It is not cheap and for just under $80 you'll find this one at
Amazon
.
Similar webcam?
Logitech HD Webcam C910 (high end)
Pro:
cheaper (just under $66 at
Amazon
)
Con:
the computer does the video compressing
colors a bit less natural
"only" 720p video calling on Skype (for now)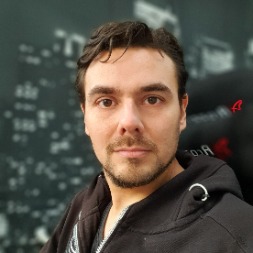 Author
'Love is a serious mental disease.' - Plato Phaedrus
Comments

Lynette
Experienced
August 15, 2012 - 2:36

GoldenDesire
Experienced
October 18, 2012 - 15:16
Someone needs to review the logitech conference cam its pricey but I'm considering it just haven't read any reviews does anyone have it?

BlueYozakura
Ninja
November 25, 2012 - 16:03
I have read some reviews about this cam. Some say it was better than the C910 other said it was worse and had sound quality issues. Also in the reviews it said it didn't work with macs. I don't have a mac but I may go with the C910 still not sure if I want to upgrade my cam at this time. Oh another thing. It's supposed to come with additional features but for some reason the current C920 have that part of the cam features closed off. Sad because it sounds like an added selling feature.

KendraHart
Rookie
May 27, 2014 - 4:36
I just ordered this cam the other day, it should be here tomorrow or Wednesday!!
Sign up to leave a comment!
Want to write an article or get interviewed?