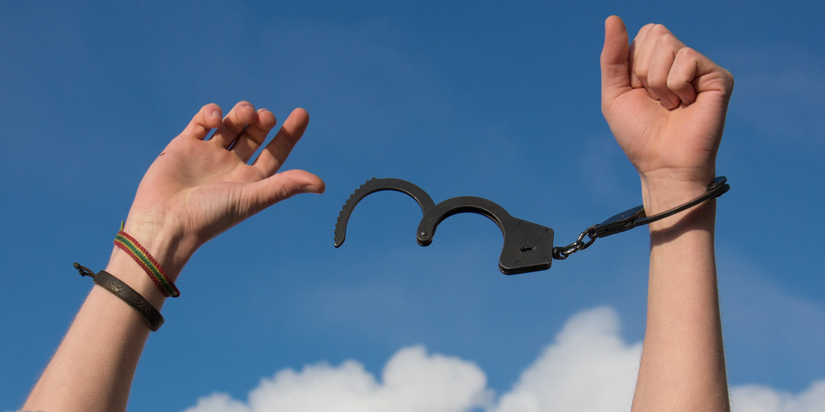 As a webcam model you have the opportunity not only to work from home, but you can also earn good money in a relatively short time. For most this is the main reason to start with camming. And this is very doable, since many people visit the various cam sites every day. But what advantages does webcam modeling bring besides working from home and earning money? What are the other benefits?
Own working hours and unlimited earnings
Models have the option to determine their own working hours. This way you can combine your work as a camgirl with other obligations in your daily life, such as a study, a permanent (regular) job or busy social life. Furthermore, your earnings with webcamming are not cut to a maximum amount. There is no limit on what you can earn. On a Premium sites your minutes of chatting, webcamming or calling are paid into your account. This is a big advantage because it allows you to have control over your income. On Freemium sites, you depend on tips. This means the sky's the limit (but it gives you less certainty).
Lots of freedom
A job as a webcam model means that you have no obligations other than to yourself. It can be discrete, non-committal work where you are in control. You are under no obligation behind the webcam during a webcam session. Customers can ask you anything and give you horny assignments to carry out, but you decide whether you want to go along with this and how far. Cammodels work at their own pace and can set their own limits regarding the content of the webcam show. Being tied to an employment contract is also not involved. You work completely independently from the comfort of your own home / room.
Excellent earnings tracked by the minute
On a Premium camsite, customers pay to be able to cam and chat with you live. The earnings you make are calculated per minute per customer and can quickly amount to 25 USD (or more) per hour when you start out. This is an indication of course, but a very reasonable one. Webcam models with more experience and many regular customers naturally earn more per hour. On certain cam sites, models can even earn up to 4000, - USD and more per month. That is good money!
You will meet many different people
On the chat you will meet many different types of people, mainly men. Your experiences with them will not all be good. However, (especially if you do privates) you will find that you can meet really nice ones too. The ones that really want to bond with you, want to treat you like a princess and really want to show their adoration with generous tips and gifts.
Anonymous working is possible
You are not obliged to do anything, so if you prefer to webcam without showing your face, that is possible. Some models like to wear a disguise, such as a sexy mask or wig. Sunglasses and some makeup can also help protect your identity. If you sign up with a proper camsite, you don't have to be worried that your personal data will be posted online. Webcam companies handle personal data with the utmost care and are strictly used for internal administration. You can post yourself what visitors can read about you on the website.
All cam models are required to use a screen name and with most camsites you are not allowed to put up contact details. As a model, you enter a short description and choose a random place where you come from. On most of the chat platforms you can also block visitors from certain regions from the chat or exclude specific visitors from your chat box (this is called Geo blocking). This way you can work discreetly and keep your work private. Transfers of earnings are done with a general description to keep payments discreet.
No mandatory working hours and no travel time
Camgirls also have the advantage that they can decide for themselves when and for how long they want to work. Of course it pays better if you work longer and on a regular basis. Generally speaking, the more minutes you make the more money in your pocket. However, you no longer have travel time to work and you can use that time to make extra hours for a generous monthly income.
Likes (12)
Adriannna
,
ElisabethGrey
,
ELIZBLUE4U2C
,
LadyPerfidia
,
SweetKissBrazil
,
Rutger
,
Juleila
,
Camkitttie
,
starlight
,
EvaTalks
,
scorpionbeauty2
,
LexyGold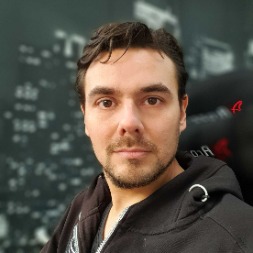 Author
Comments
I'm pretty sure we on this platform are already #SOLD.😉🙄🤔🤗🤑 Lol.
Best job ever


We also get a lot of aspiring cam models, so I thought, let's write something for them

Good article

I'd also add - new possibilities for the private life. It's not only about travelling, it's also about self development and interests. Yoy can choose and implement in your life a an activity you are curious about or always wanted and do it for fun, not for money. Really dedicated camgirls become selfeducated in many side fields. It matters for some of us 😊
Sign up to leave a comment!
Related Posts
All over the internet, people tout the success they've found with passive investing. Nine times out of ten the pitch includes words like "easy money" or "overnight success". The idea of it is appealing – who doesn't want to make money while they sleep – but is that the reality? *break* So today we're breaking down the idea of passive i [...]
Streamate Models has been hard at work this year to continue to improve our platform, deliver high-quality traffic, and give our models new tools and options. Below are just some of our recent updates, and many more are on the way! *break* New Multilingual Documentation Streamate's fast-growing global traffic has attracted a surge of new models from all around the globe. To help more of our mo [...]
The New Camming Perspective (NCP) studies claim it is possible to make the market be reasonably socially responsible and more humane while keeping it profitable as well. While there are different paths to follow in making the world of camming progress, the NCP has been playing its part in Brazil.*break* Taking into account that we are a small social movement, our results were achieved with litt [...]
Want to write an article or get interviewed?