This is not intended to be the final word on camming. I have been camming since Oct '11 and really learned so much by doing. Some lessons were learned the hard and yes, painful way but I look at this venture entirely differently now. Also the cam sites are constantly evolving as are the customers. I also evolved camming and now doing some porn work.

When I first started, two v. successful girls were super helpful but I wish I had taken more of their tips to heart and used more of them right away.

Are you comfortable with your body? A cam model doesn't have to be necessarily drop dead gorgeous but she has to be comfortable in her own skin. I suggest looking at yourself in a mirror, massage your boobs, lie down with a magnified makeup mirror between your legs. Look at your clitoral hood and coax your clit out. Feel that pleasure sensor and look at your pussy responding. Obviously this is masturbating but how comfortable are you at this point? Have you ever let anyone watch you masturbate? Good idea to, before being a web cam girl!

Looks are important but makeup is just made to enhance what we have and to hide imperfections. Hopefully, you are comfortable using makeup and with practice, you will get better. Doing your eyes is so important as guys love bedroom eyes, IMO. Lingerie is the tease before the show. Invest in some sexy bras and panties and really check how they fit you. For me a bikini is a staple in my room except in the dead of winter. Lingerie has to be easy to take off and put back on again. The time element is always there with camming so you have to get dressed again rather quickly. This was a lesson learned the hard way by me. I have some great sexy outfits but a challenge to get them on and off quickly. I love fishnets but haste has caused rips and runs!

A pair or two of "stripper" heels are an asset to your show. Some models shave their pubes with a landing strip or a design. I gave up on this and just shave everything but on a regular basis. Whenever I shower, I am always trimming something, takes less time and the guys seem to enjoy the "clean look".

Your studio, the place where you cam is important. I started in my bedroom but I now have a place with an extra room which I now use as my "studio". I really don't like to sleep where I work anyway. Get bed coverings that compliment your skin tone. Also have some extra pillows with decent cases. I shop at Target and Walmart for these.

Lighting is important, I now follow the recommended model, of at least three lights, one in front, behind your web cam, and one on each side of the bed. bedside lamps don't do it and the light source doesn't have to show on cam and really should not. A separate web cam is better and I now use a tripod. This allows flexibility, if you want to also cam from other areas of your place.

Toys are another basic need in camming. I have been reviewing adult toys for an online company for a long time, so I have an extensive collection of toys. I store them under the bed in containers designed to store shoes with plastic "see through" tops with multiple compartments, in zip lock bags. Before a camming session I choose the toys I feel I would enjoy that day. I always have a choice to offer but anyone the customer chooses, that session, is basically OK with my pussy. If I "feel" in an anal mood, I will have some butt plugs available. Sometimes, I will just insert a butt plug prior to camming. A pleasant surprise!

Also take care of your toys, clean them after your gig and store them to prevent UTI's and deterioration. Lube is an absolute necessity for most of us, I use a pump type container and use it liberally in my pussy and on the toy. I use Maximus as a little goes a long way and really leaves no residue or stickiness. Never use silicone lube with silicone toys as it will destroy the toy.

On cam be pleasant and outgoing, there is a ton of competition on all the sites so a down, negative person will fail. Let's face it, we all have boobs and pussy's but the guys want to know what's behind them....like a real person. If you are really down, skip a gig, better that then failure.

This issue was never a concern of mine but get out and socialize! If your whole world is camming and on your computer, you will soon present as dull and uninteresting. Going to a club on occasion and flirting in person will improve your success as a cam model.

Yes, this is the business of sex. If you don't enjoy sex, it will soon show and your room will be passed by. To have a healthy sexual relationship is an asset and it will show. Hopefully your partner is OK with camming, it helps. Even more so, if he/she will join you on cam. My bf is OK with me camming and even shooting some porn but doesn't want to join me. He always says he has "performance anxiety". Perhaps someday.

The financial side of camming may take a book but the short version is that this is a business for most, don't give anything away for free. No flashes, nudity or even showing toys. If you are totally nude why will a guy pay for more? He will just wank off and be done! Guys do like to see us in sexy clothes, just wondering and lusting for what is "behind the curtain?"

Also on the $$ side, don't be misled by the promise of getting rich by just shaking your butt and masturbating! Camming is hard work, besides camming, we have to work the social networks, work on pictures, update our profiles and have time for our own lives. I will be the first to admit that I have failed in this area as I work a day job and workout a few times a week, as I box and do some MMA. Alleviates my aggression and keeps me in shape which camming doesn't do for me. Yet, I am addicted to camming and now also shooting some porn.

Author
Always aroused.....
Comments
Love the article. I have been cam modeling for almost a year and have thought about giving it up because of the changes to the industry going from sites where you are taken pvt and then get naked, to now i see many girls on sites butt ass naked doing themselves for free and if they are lucky they get some tokens. It is my thought these sites have hurt the models the most. But off my soap box, i have decided to stick with cam modeling because i love what i do. The article is full of great information i thank you for it!

HaydenAurora
Hero
May 16, 2013 - 22:06
Awesome tips!! Thanks for sharing.

NiceNaughtyH
Hotshot
May 19, 2013 - 8:45
Thanks for the tips!! (Also, if your bf is also into MMA perhaps the two of you could demonstrate some non-sexual moves together.. just a thought!


ShanaStorm
Jedi
June 2, 2013 - 20:26
Also, if your bf is also into MMA perhaps the two of you could demonstrate some non-sexual moves together.. just a thought! He is totally not into MMA other then being my #1 fan!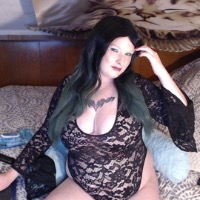 kandy_anjel
Jedi
September 17, 2013 - 14:16
Sign up to leave a comment!
Want to write an article or get interviewed?