Broadcasting vs Pictures/Videos

When you're a camgirl, it is very important to make sure that when/if you do your make-up, you do it right. The way you do your make-up on a day-to-day basis doesn't work for camming or photos. For example, do your make-up like you would for a day out shopping in your mirror. Then, take a picture of it with your digital camera, and then a photo with your webcam. Pull up the photo from your camera and webcam, and pull a mirror up as well. See how different it can look?

You need to base your make-up off of what you're using to show yourself. Just going out to shop? Use the mirror. About to Broadcast? Use your webcam. Same applies for whatever you use to take photos and videos; just take some snapshots and adjust your make-up as needed.

This applies to even the lightest of make-up. You could feel like you have on full coverage foundation and your eyebrows look great according to the mirror, but once the lights are on and you snap a few pics, the images could say otherwise. Your eyebrows might appear washed out, and the lighting uncovers a little patch of blackheads! (This has happened to me, I was very frustrated) No one wants to spend time photoshopping what could be fixed with make-up (at least I don't!).


Nikki's Kit of Essentials
There are a handful of things I've learned I absolutely need, whether it's broadcasting or photos and videos! Here's my little essential make-up kit:


-Primer - This is obvious enough! Keeps your make-up from running with all those hot lights on!

-Foundation or BB Cream - Everything needs a good foundation. A house without one...it wouldn't end well. Be sure to match the color your collarbones or neck! If you want to really sex up your look, get a foundation 1 or 2 shades lighter and 1 or 2 shades darker, for hightlighting and contouring. A concealer palette also work for this!

-Powder - It can be skintone or translucent. I actually just use baby powder! This sets foundation.

-Brow Pencil/Powder - It may not be useful in your day-to-day make-up, but lighting can really wash our your brows, so fill them in! (Mine are actually fake, in case none of you have noticed. ;p)

-Palettes - Invest in some palettes. There are palettes for eyeshadow, blush, and concealers. BH Cosmetics has some great, inexpensive palettes. This way you have a variety of colors to suit whatever look you go for, and as mentioned earlier, concealer palettes are great for contouring and highlighting!

-Eyeliners - On Amazon and eBay, you can find multiple colored eyeliners for very cheap, but still work well. Also, invest in some liquid eyeliner; felt tip is a great option for those who have trouble with it!

-Mascara - Did this really need saying?

-False Eyelashes - Even super natural looking ones can really bring out your eyes more. If you're like me, you like your boobs big and your lashes bigger! You can check out your local drugstore, or order huge packages of them online. Make sure you practice putting them on, and invest in a good glue! DUO is a great glue brand. Also, try expirementing with lower false eyelashes to get super big eyes.

-Lip color - There is a HUGE variety in products you can put on your lips. Lip tar, lipsticks, lip gloss...expirement and find what you like! Lime Crime has a cool lipgloss that looks like a matte velvet when applied, very sexy!

-Proper Tools - Stock up on brushes and different tools for make-up. I recommend getting beauty blenders (knock-offs, not name brand) and one or two sets brushes. I currently use a 12 brush set from Amazon, the 32 brush set from BH Cosmetics, and beauty blender knock-offs I got as a set of 4 from Amazon. Learn how to use them with a little bit of Googling! Eyelash curlers are always awesome as well!

-Liquid Make-up Remover - This is a great tool for when you make a tiny mistake on your eyeliner. Dip a Q-tip in the liquid and gently fix it! That way you aren't removing ALL of the work you just did.


Why You Should Learn to Contour and Highlight

As most of us know, lighting can really wash out our face. That's why contouring and highlight can really come in handy. It can make lips appear fuller (or less full!), your nose appear thinner (or wider!), or amp up your cheek bones. Done right, it can improve the way you look on cam and in pictures, and you can even use it to make the girls look bigger and better!

It may seem overwhelming at first, but it's quite simple. You just need to follow the natural lines of your face. For your cheek bones, suck in your cheeks, and, starting at the very edge of your face, place your darker color. For your nose, follow your eyebrows straight down, and go around the tip of your nose to connect the sides. There are many, many tutorials for this, and there are different techniques for different faces!

I honestly recommend watching drag queens do their contouring. While it seems very, very dramatic, you can tone down and develop from their techniques. That's what I have done! They also use contouring and highlight to fake cleavage, which we can do to ours to make it better!


Nikki's Tricks

To get a perfect line of shadow and liner is to use tape! Place a piece of tape at the corner of your eye, and set it down at the angle you want to achieve. Put on your shadow and eyeliner, then remove the tape! You can also use a little bit of shadow to blend it, but a hard line also looks very sexy!

Use black eyeliner as a dramatic liner for dark lips. I use a black liner with dark reds and purples. Draw the line on carefully, then apply your lipstick. Blend them together with your finger, then add another light coat of lipstick. Voila!

Speaking of lips, use concealer as a lip base. The color looks more vivid, as well as lasts longer. Top it with some translucent powder for heavy staying power!

To get my "big doll eyes" look, I use circle lenses, as well as creating a fake lower lash line. I bring my eyeshadow and eyeliner about 3mm under my actual lash line.


Finally: EXPERIMENT & PRACTICE!

I can't emphasize this enough. Experiment with colors and techniques to see what you like and what works! As they always say, practice makes perfect. Even if you aren't going to do anything in particular, take some time to perfect your blush application or your brow filling!

Author
I have a lot of #geminiproblems
Comments

VenusLove
Experienced
January 16, 2014 - 16:05
You are a mind reader!! Thank you so much for posting all of these great tips. I already figured out that mirror and webcam are two different looks and have been wondering about my eyebrows and whether or not I should use lip liner. Once again, thank you thank you thank you!!

So needed this. I am always struggling to get my makeup right. Thanks
Great tips. Especially the one about watching drag queens. My bestie is a drag queen and he has taught me SO much about makeup application!

katyannmilf
Hotshot
January 17, 2014 - 12:33
great article. thoughtful with amazing tips! I find one thing women do that is a turn off - is apply too much makeup- bright awful colors and fake eyelashes that are unnatural. I would advise against it. If you are the girl next door- count your blessings- if you are naturally beautiful, stay natural or use light makeup to highlight your eyes and lips. Many men prefer natural to light make up. I get dolled up a lot- Ive had many men give me large tips to cam without make up - i feel naked without it.. but there is a large group of men who were more attracted to me without trying to look like a doll. Jessi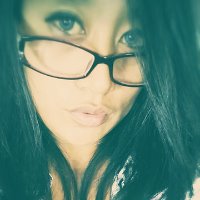 Dezaray
Experienced
January 22, 2014 - 16:19
I don't really wear all that much in my daily life so make-up on cam took some getting used to. I agree with Jess, a lot of my customers ask to see me before I put my face on lol, or some just like to watch me put it on. I found out early on that it pays to get the good stuff though, specifically photography make-up. NARS makes a really good concealer that I like and COVER FX is a good matte setting powder. If you don't use a lot of make-up off cam like I do, having a professional match your color is key. I'm tan so matching is always a battle for me. And my life saver on all-nighters...Boscia super-cool De-puffing Eye Balm, you can put it under your concealer.


UrLovelyAnna
Hero
January 26, 2014 - 17:08
Excellent article, very helpful.

Love this article! Go to the mall and find a MAC store or the MAC counter inside Macy's. They will do your makeup and teach you techniques for free. It's an unwritten code that you tip and buy something though so why not buy the foundation they matched you with and one of their bright eyeshadows? You can make a normal smokey eye fun with a hint of a bright color. Don't think that you have to always be natural. Don't forget to wash your brushes!!!!! At least once a month at the least. Also after you've gone and bought this expensive makeup don't listen to Dr. Oz when he tells you to throw out your lipstick every 2 months and eyeshadow every 3 months (or whatever). As long as you aren't getting bird flu every 6 months you can keep makeup for a really long time. He's crazy.

FirePlay69
Superstar
August 30, 2014 - 5:36
Great article! I learned that I can't use bronzer or blush when I go on cam. I'm a redhead and have a lot of red undertones to my skin already. And that I have to go darker with the eyes (smokey grey/black) than normal. And the guys love it when I wear red lipstick. It looks good on cam, but horrible on me in real life.
this is great advice! im going to youtube drag queens makeup tonight

Sign up to leave a comment!
Want to write an article or get interviewed?