My life started out as just an Exhibitionist on Fetlife. I've always wanted to go on cam as did my husband at the time. We did a couple Skype shows together for a couple of girls who wanted to see it. Now these were FREE shows, mind you. They were fun. I loved being watched and got off on it. The whole Exhibitionist thing really helps when being online, on a cam site.
It took him leaving me to really think about doing this. Not as a living, but for fun. I got on FetLife, browsed some groups, and found one that pertained to
Chaturbate
. I joined and haven't looked back. I wasn't thinking long term. I just wanted to hang out, jam, chat, and see if I could get some tips for just being me. Of course, I did masturbate on cam...with the right price and only if I wanted to, not because they were begging or demanding me.
I was only going to stay for a week. I've been on there for over a year. Got some tips, but not a whole lot because I'm a big girl and most guys don't like big girls and I don't always do what they want so I don't get tipped. It's my room, my rules, right? Most of them were grey anyway, so I didn't see any problem with it, really.
I started browsing people-girls and came across this one girl. I fell in love. Now for all the tips I make, I give to her or a couple other people I've found on there. No biggie. Camming isn't how I make my living. Which is a good thing, since I don't make enough.
I got burnt out and took a break that totalled to 6 weeks. I lost a lot of my followers. They didn't know how to contact me. At the time, I gave out my Facebook. It's only recently that I got Twitter (wanted to separate family from camming and vice versa.) I now have over a thousand followers on
Chaturbate
. Not bad for a fat girl who doesn't do anything other than chat, jam, dances, flashes/plays with her tits, and licks/bites her lips. Right?
Recently I tried finding sites that were more accepting of bigger girls. I joined
Jasmin
but I didn't like it that much, joined
MyFreeCams
that was okay for a couple of days before the trolls and asshats were out, then I joined
AllBBWCams
...Perfect. I'm not afraid to show my tummy on there.
People always assume I'm fat because I overeat. I rarely eat at all. I basically eat one meal a day. I'm on medicine for my medical issues that causes weight gain and then if one doesn't work or I just don't take it, I gain water weight. Which is my problem now. People are cruel and always assuming.
I'm more on
Chaturbate
. I'm used to it and that's where my followers are.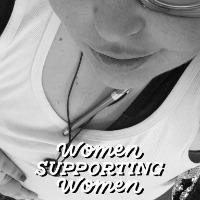 Author
Comments
Thanks for sharing. You don't have to justify, I was watching your pictures on Twitter and I can tell that you are a sweet woman.
I know how you feel about being a bigger girl on cam, but let me tell you this. There is nothing sexier than a confident woman. No matter what size u r. If you let go of misconceptions then you not have to explain your size, so eff the size and let go, thats what men want to see. Stomach, and thighs won't matter, because you are not camming with Brad Pitt either, lol
Thanks for your article ! Stay yourself, cause like C. Aguilera said : "you are beautifull, no matter what they say !"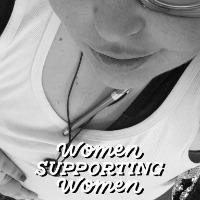 RainbowLover82
Skilled
July 5, 2014 - 3:29
Thank you Ladies How true that is !

DestinyCams
Expert
August 3, 2014 - 4:44
Honey it's not all about the looks! Keep doing your thing, at least you aren't ashamed! I think it's awesome.. You go girl. Don't lye anyone ever tell you differently.

PrincesLotte
Graduate
August 3, 2014 - 15:35
Is AllBBWCams trans friendly?
I can say that after meeting Platinum Puzzy at Camming Con, BBWCamhouse.com is welcoming of trans models. I was told so in person.

ilikecandy
Learner
July 29, 2015 - 22:51
I agree with Mzladee! I have noticed, from viewing other cams, that it's not nearly about looks/weight as it is personality. I have seen thin girls who make nothing, because they are boring, and I have seen big girls make a lot, because they bring more to the table than looks alone. I'm trying to work on bringing my off cam personality on cam. I'm new to camming, so I'm still getting used to it, and I feel like the more comfortable I get on camera, the more my personality will show, and the more successful I will be. By the way, what did you not like about Jasmin?
Sign up to leave a comment!
Want to write an article or get interviewed?