Hi xMystiquex, how old are you and where are you from?
Hi Rutger, don't you know it's rude to ask a lady her age haha! I'm from North East UK

Most people here know you as moderator on WeCamgirls. Can you tell us a bit about the life of a moderator?
It's not an easy task being a moderator, checking posts, verifying (or not) new members, dealing with reported members and all in between being online working myself. Being a moderator is a voluntary role and sometimes members don't realise the time we give up to help here at Wecamgirls, to keep the community customer and spammer free. So I would say to all - Give the Mods a break, we are doing the best we can x




You never show your face on webcam. Can you still succeed as a cam model when you choose not to reveal your face?
Of course, there are lots of girls who don't show their face on cam, it's never been an issue for me - being a fetish wench it's usually my boots they like to see anyway haha. I do show my face in private once I've seen the visitors face first

What makes you stand out as a cam model?
Oh I don't know, I think my subtle images help bring in the visitors, my personality helps keep them in and returning time and time again.

Do you tell your friends/family you are a cam model?
Some close family and friends know what I do and a few have tried it out themselves, I've never felt judged by them, but I know my parents would freak so I try to be as descreet as possible. I personally wouldn't care who knew what I did to make a living, the feelings of others is why I remain mostly annonymous.

How long have you been a model and how did you come in contact with the cambusiness?
I started as an Fetish Escort working from Adultwork back in 2004, when I was so down on my luck I was ready to try anything to make some cash, I found the website on a google escorts search, once I was on my feet again I stopped working.
Later in 2009 I set up a new Adultwork profile offering Fetish Escort service again and its wasn't until 2012 I think that I ventured into webcamming, again from Adultwork. I had tried lots of cam sites but none of the % return was worth it for me, at the time AW was the highest payout.





Why did you choose the adult industry to work for?
Desperation! Simple as that - I needed money to live, to pay bills, to eat, not for luxuries or treats so I searched google for quick ways of earning regular cash and finally came across Adultwork. I haven't looked back.

How would you describe yourself as a camgirl?
I'm a non nude cam girl, my sessions are more of a fetish nature, worship, live tasks for subs via cam etc. I have a wicked sense of humour, chatty and friendly, or fierce and bossy.

On which camsite(s) can we see you?
The only cam site I work from at the moment is Adultwork. Too many schedules in too many places wasn't a good idea for me so I'm back to mostly just using AW

Do you also have a personal website?
I used too but don't any more, it just took up extra time updating and my loyal AW customers preferred AW, I do have profiles on other websites though

How has working as a cammodel changed your life overall?
I guess I've had to become more secretive doing what I do, which is a pain in the butt sometimes, I've had to become more organised and more self disciplined to put the hours in to earn my target. I've also learned so much from my visitors, even kinky me couldn't make half the stuff up they say and do haha

How was your first modeling experience?
The first time I was about to cam, I was bricking it! I set up a space with my laptop, got my outft on and sat their infront of the laptop for a good hour or so before I had the nerve to turn on my cam haha I eventually just thought ' Fuck it' and off I went. It's hard to imagine myself being so nervous now and since then I have trained other girls to webcam (some being those close and even a family member)

Does being a cam model interfere with your personal (sex) life?
Doing this job I made the choice to not get into a relationship, I still haven't but I do have friends with benefits, a lady does have to have her release too haha

What's the most appealing thing about your job?
I can work when and how I want to from the comfort of my own home and set my own pay and limits

What do you like least about your job?
There are times when you just don't feel up to working, the mood isn't there, but if you need the cash you got to be so self disciplined and get on with it.

How do you see the future of camming?
I think it's here to stay and will evolve with new and fairer cam sites offering new and better technology

What are your plans for the future besides cammodeling?
I never like to plan too far ahead, life is an adventure that I will keep on traveling and see what comes!

Any tips for new camgirls?
Do your research before jumping in, feel out a few webcam sites to find out which suits you better. Join communities like Wecamgirls for help and tips to get started Set yourself a goal! Set your own limits (what kind of show you provide). Know your worth and never compromise. First time seems scary but once you've done it you'll wonder what you were worried about!

Likes
ArikaSilk
,
CandyCained
,
danep
,
deleted
,
Diora_Brooks
,
FOXXXY
,
foxydrips
,
ghazelnut
,
jennifer
,
Jessxlov
,
Katidiamond
,
KellyBright
,
Leebertine
,
LexyGold
,
Lucky13
,
MeryAnn
,
MissAmy24
,
MsChocolate
,
Nikki6969
,
Nymphotina
,
PrettySuzFun
,
QueenHannah
,
Rutger
,
sexysarah
,
ShanaStorm
,
Simon
,
SophieMuse
,
starlight
,
SweetBBW69
,
Tenacity
,
TOPMODEL18
,
Tristan
,
xico_nen
,
xMystiquex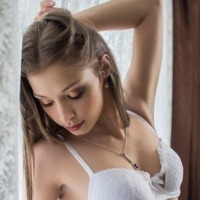 SophieMuse
Amateur
October 23, 2017 - 18:24
Fantastic Interview! Great Job!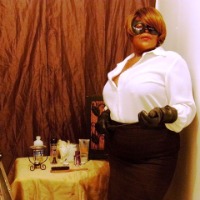 MsChocolate
Graduate
October 23, 2017 - 21:40
Greetings and thank you so much for your honesty. I felt that your answers were from the heart, and that drew me in. Wishing you the BEST in all of your endeavors, and THANK YOU!!!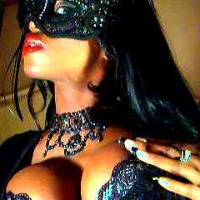 TOPMODEL18
Superstar
November 9, 2017 - 19:05
Very honest interview. I agree with MsChocolate.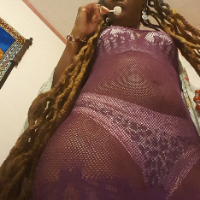 BeautifulLaylai
Novice
May 10, 2019 - 12:56
Thank you. Your interview was very helpful because I've been very nervous.