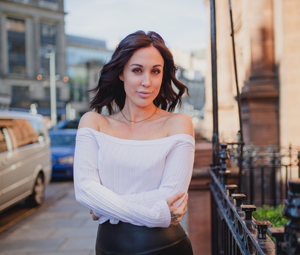 Hi Lindsey, how old are you and where are you from?

I'm 29 and I live in Denver, Colorado - originally from Los Angeles.

Is webcam modelling your only job or do you do other things beside it?

I also produce videos, attend trade shows and conventions, produce photoshoots and meet clients for sessions.

Do you tell your friends/family you are a cam model?

Yes

How did you come in contact with the cam business?

I began as a video producer, and after a bad experience with a clip company I decided to start camming, which was the best thing I've ever done for my career.

How would you describe yourself as a cam model?

I would describe myself as a creator - which is generic, but I do so much more than camming.

Where can we see you and how long have you been working there?

I work with ManyVids and MyFreeCams - I cam 4-5 times a week. I have been working with them for 1.5 years.

Have you also been working on different sites?

yes I have but have limited my content to only 4 sites to cut down on piracy, time spent uploading and exclusivity.

Do you also have a personal website?

yes, https://lindseyleighvip.com/

Do you have a special room prepared in your house for your shows?

I have many rooms I cam in, depending on where the natural light is best or where the props end up.

How was your first modelling experience?

great, Goddesses' Footboy treated me with respect and gave me a great perspective for my first fetish shoot.

Does being a cam model interfere with your personal (sex) life?

my career has gotten in the way, yes. I am either treated like a sex object, they assume I will put out on the first date or they see how much I make and they want a Sugar Momma.

What's the most appealing thing about your job?

my fans - they are so sweet and supportive. They have watched me grow over 11 years and have just been so understanding.

What do you like least about your job?

some of the companies mistreat models, and if it were any other industry I know the treatment would be grounds for a class action lawsuit. It just makes you feel powerless because of your job, which is unfair.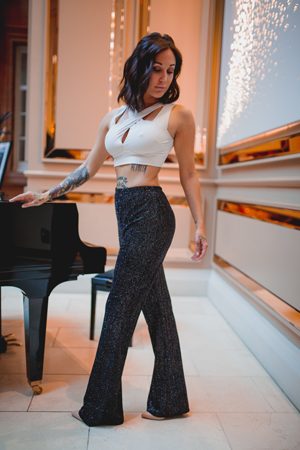 If you could do it all over again with all the knowledge you have now, would you still be a cam model?

I would have started cam first and produced videos second.

What's your view on the cam industry in general?

I really like it and recommend it to friends as a great way for passive income.

Do you have a funny story or experience to share?

CBT or Ball Busting is usually hilarious because the things men come up with to torture their balls and shaft are so creative.

What are your plans for the future besides cam modelling?

I grew up in a group home (California youth system for unwanted children who are not adopted by foster families). I would like to give back to the girls by opening and supporting my own group home here in Denver. I'd like to show young girls who are currently in the sex trade or unwanted that they are valuable and assets to our future.

Any tips for new cam models?

like any business, you have co-workers and competition that you don't like or will not like you. With the introduction of social media you will get good reviews and bad. Focus on you, your family, your goals and your money… at the end of the day you are doing this for you, not the opinions of others or fame.

What's your motto?

treat your fans the way you would want to be treated.
Likes
AnnaCandy84
,
ArikaSilk
,
Camkitttie
,
Candeebeex
,
HarleyReyy
,
Lilu18
,
MariaDomMignon
,
MistressMya
,
nastymind88
,
nicehotjob
,
Paisleyluves
,
PufferFish
,
ravenrhi
,
SexyMexMILF
,
soulcams
,
Tristan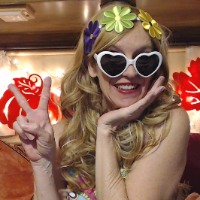 Paisleyluves
King
March 11, 2019 - 21:15
Inspiring article, thank you for sharing your insights!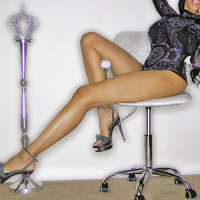 MistressMya
Rookie
March 16, 2019 - 14:35
Great insight on fairness and mistreatment of models. It needs to be brought to light more, truly!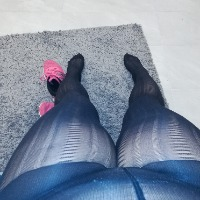 BluePerform
Expert
March 21, 2019 - 18:08
Great text for some insight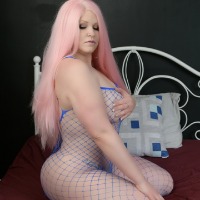 HarleyReyy
Rookie
March 27, 2019 - 4:44