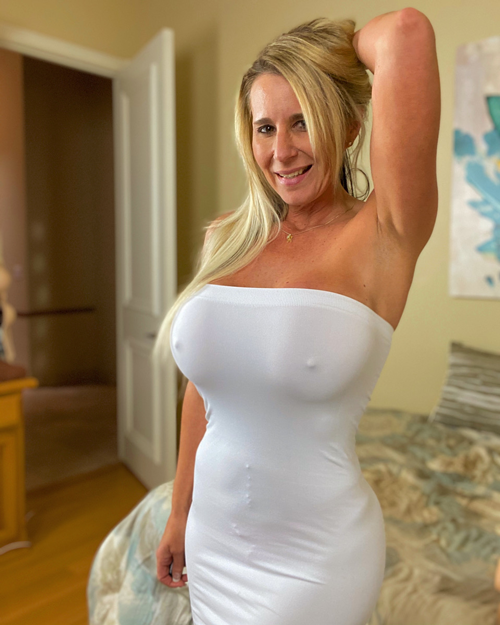 Hi Ainslee Devine, how old are you and where are you from?
I'm 46 and living in Phoenix now, but grew up in the Pacific Northwest. I loved living in Oregon. It's very beautiful and great food! But the rain was too much. I'm a sun girl!
Is webcam modeling your only job or do you do other things beside it?
Although I'm a full-time cam model on Streamate, and have been since June 2017, I run a very successful fan page on OnlyFans. Camming had been my main source of income but I'm doing both now: splitting time with content creation for my OnlyFans page https://onlyfans.com/ainsleedivine and camming on Streamate. I also run my Twitter account and 6 Instagram accounts. LOL... Long story. My main IG account is @chasingainslee and I currently have 500K followers. Social media is a huge part of my business and I wouldn't be as successful as I am today without it. In fact, every photoshoot I do I take "IG safe" photos as well as make content for OnlyFans. It's a great use of time.
Do you tell your friends/family you are a cam model?
I think this has to be a personal choice for everyone. For me, I chose to be open about it because it's all about honesty for everyone in my family and for them to know what I do. It doesn't change who I am. I need to make sure they know what I'm doing and that I'm still me regardless of my profession. Ultimately I think my friends and family appreciate that I'm completely forthcoming about my career and I'm fortunate I have their support.
How did you come in contact with the cam business?
I originally started with Instagram . Once I began gaining popularity, I was contacted by a website producer who ran a bunch of solo model websites. He suggested that once I'd made a decision to enter into the adult industry as a solo model, that I should consider camming. I started on MFC and ultimately found a home at Streamate. This was a life-changing decision and one that has worked out very well for me. The adult industry has treated me very well. I'm very grateful for all my fans and followers because without them, I wouldn't be nearly as successful!
How would you describe yourself as a camgirl?
I'm definitely a MILF if you put me into a category. I'll also add that all the content I put out is natural and untouched. What you see of me is what you get! My style is I'm ultimately a people pleaser and submissive and while I can't make everyone happy, I do what I can to offer the best experiences possible. I think I excel in being able to make a fantasy come true. Also, I'm a very happy and positive person and that comes across on cam. I listen well. I don't allow negative or disruptive people in my room. Additionally, I enjoy moving and dancing, so when you come into my room, you'll never see me sitting or typing on my laptop.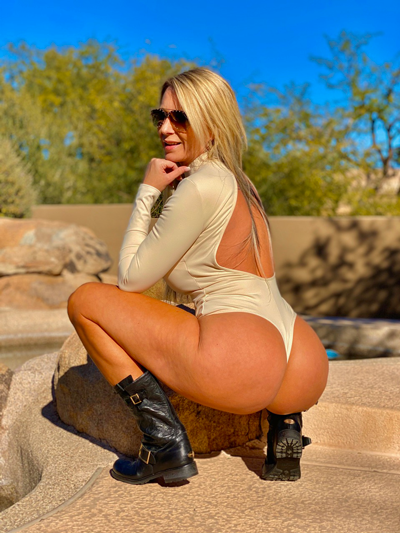 Where can we see you and how long have you been working there?
In addition to finding me on all my social media, the best place to interact with me on a daily basis is my OnlyFans page. I'm on OnlyFans several hours a day, every day. Streamate is my only platform for camming. I work Friday-Monday on Streamate at . I've been on Streamate full-time since June 2017. Streamate is the perfect platform for me because I like being busy and enjoy competing in their monthly contests.
Have you also been working on different sites?
As mentioned above, I've tried other cam platforms in the past but found that Streamate is the best fit for me. I've worked very hard at Streamate, building a base of followers, and solidifying page placement. As far as clip sites and fan pages, OnlyFans is where it's at for me. I love the daily interaction with my fans!
Do you also have a personal website?
http://www.AInsleeDivine.com is my main personal website. AinsleeDivine.com started out as my solo pay website. Once I moved a different direction, it became a landing page to find everything "me". I have my OnlyFans and Streamate links on there as well as all my social media and press links. I wanted it designed to work best on mobile and I'm happy how it turned out!
Do you have a special room prepared in your house for your shows?
Absolutely. It was important to me to have a room dedicated just for camming. I didn't want to have to drag my toys and clothes around and have to "set up" a room every day. I'm fortunate that I have a house that allows this. I have a large rolling clothes rack for all my dresses and outfits. My set up consists of my laptop which is connected to a 55" screen and a 4K webcam and tripod. I use 2 Wescott Soft Boxes for lighting. I like to move my camera around a lot, so the tripod and quick release function allow me to accomplish this and get close-ups when applicable. I'm also directly connected to my router rather than running on wireless.
How was your first modeling experience?
Absolutely petrifying! I'd never been naked on the internet before. I had been promoting my first show for 3 or 4 weeks on Instagram and had just created so much hype around it for the big day. When I went live, I had over 1200 people sitting in my cam room already waiting for me. I had never even been on cam before!! Hitting that button to go LIVE was extremely nerve wracking. Because I'm super easy going and mostly carefree, I was like, who gives a shit what happens, let's just have fun. Luckily the overwhelming amount of people who visit my room are friendly. It's 1 in 200, who come in and are rude. So it made the experience easier that way.
Does being a cam model interfere with your personal (sex) life?
First, I'm married and have been for 23 years. So we communicate very well and talk about everything. My hubby and I made an agreement that it couldn't interfere with that from the start. I have to find that balance for myself when too much is too much and need to back off. My personal life is very important to me and I can't have anything interfering with that. And although I'm a submissive, camming, and being a sex worker in general, has made our sex life more adventurous for sure.
What's the most appealing thing about your job?
I get to do a job I love and get to set my own hours and work from home. Making people happy all day long is really a fun part of my job. The money is a huge part as well. It allows me to buy the best equipment, travel when and where I want, support my family and lifestyle, and make great content all over the world! Who could ask for a better job?
If you could do it all over again with all the knowledge you have now, would you still be a cam model?
100% yes. I only wish that I would have started sooner! I could have had a much longer career than I currently can have left in front of me.
What's your view on the cam industry in general?
I can only speak to my experiences which is limited exposure to the different sites and industry events. I'm familiar with MFC and Streamate. Although I know about Chaturbate, CamSoda, and some others, I can only talk about what I know. Most of the models have been very friendly toward me in person and on social media. I'm a positive person who's very friendly and easy to get along with and wish everyone success. This isn't a competition in my eyes. There's plenty of business for everyone. I've worked hard on my brand and marketing and running my business like a business. So I'd say It's a positive industry overall. That's how I view it. It promotes self employment and it promotes successful women and men being their own boss and creating something. The cam industry creates business owners. The industry gives opportunities to people that might not have been able to find elsewhere. As well, you don't need a lot of capital to get started and can be successful quickly if you are dedicated and treat this like a business.
Do you have a funny story or experience to share?
A guy lit himself on fire during a cam-to-cam session! He wanted to impress me after a show out on his balcony in front of everyone on his street. He poured alcohol on his chest and lit it on fire. I was screaming telling him to stop. I never heard from him again. When we signed off he appeared ok. LOL. Who does that?!
What are your plans for the future besides cam modeling?
Continuing my fan page OnlyFans and always looking for opportunities where I can help people learn about the business and work on their branding promoting themselves and being successful. I have some crazy ideas for the future. I have a few things privately that need to work out and once that happens, we'll see what the future holds for me! It's exciting for sure! Stay tuned...
Any tips for new camgirls?
I have a ton of stuff I want to share, but I'll just touch on a few things here. You need to decide from the start how serious you want to be about this. Is it going to be your new career or just for fun to make a little money? If you choose to make this a career, you need to be prepared to get everything in order ahead of time including branding, accounting, platform, equipment etc. Put in the time and commitment to promoting yourself. Research and preparedness are critical for your success. It also helps greatly to align yourself with the right people in the industry. Great advice and positive vibes are so important. And then you need to have patience and persistence. Get motivated and stay motivated even when it's slow. Work on your mental health when you're not on cam. Have hobbies outside of the industry and surround yourself with supportive friends.
During this time of the pandemic, how has it affected your business and your psyche in general. Any ideas on what can help other cam models?
From a money-making standpoint, nothing has changed. In fact business for me has gone up a bit. If you're a model who cams from home, likely not much has changed in your life. If you're a studio model, depending on where in the world you're at, it may have affected you immensely. I've always been in good physical shape and I'm a clean freak and aware of my surroundings, so I haven't thought a lot about my own health. I'm much more concerned for others. I make sure to work out at home everyday and go for a walk. My mental state is strong. I'm lucky to have great people around me. It's so hard for me to comment and give advice to others about this, because everyone's situation is different. Their personal decisions are their own and who am I to tell them what to do. Please be safe, healthy, and strong. If you've been touched by personal tragedy or are struggling, use the resources in your area and depend on friends and family and we will all get through this.
Likes
Tristan
,
YNOTJay
,
Camkitttie
,
MVG
,
starlight
,
MeganWest
,
WhitePearl
,
AcidYellow
,
ShanaStorm
,
LisaSteele
,
KittyCat1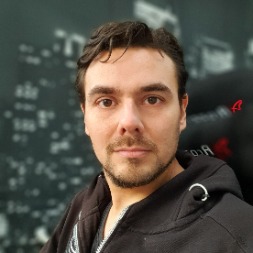 Author
'Love is a serious mental disease.' - Plato Phaedrus
Comments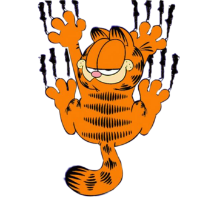 Camkitttie
Queen
May 4, 2020 - 19:58
One of the best interviews I've read on here

Excellent Interview and she is a gorgeous model! I would love to be interviewed next! =)
Sign up to leave a comment!
Related Posts
Hi Zuzana, thank you for your time! Let's start with where are you from and for which cam site you work Born in Czechoslovakia, grew up in Slovakia :) I'm with Cherry.tv, the hot topic of the cam industry. A new platform that combines the power of live streaming with gaming and social media elements to provide performers with the most innovative, fun, and really engaging way to cam and make mo [...]
"NCP is not trying to replace any method of camming or to convince anyone of doing anything. The idea is only to present a profitable alternative for those who do not fit into the traditional stereotypical cam girl's image. There is sunlight and moonlight, we cannot compare the brightness of the two because they are completely different." Priscila Magossi (NCP, Author/CE [...]
Hi Liz, thank you for doing the interview. Let's start with some basics. Where are you from and for which camsite do you work?I live in Seattle, Washington, and have worked for Streamate since day one. How did you get into the adult industry? / How long have you been a part of the industry?Before entering the adult technology industry, I ran a Marketing team at an Architecture firm in Seattle. [...]
Want to write an article or get interviewed?