In the Spotlight will be a new returning topic on WeCamgirls. Today's guest is EvelynIrons. Thank you for your time and enjoy the read!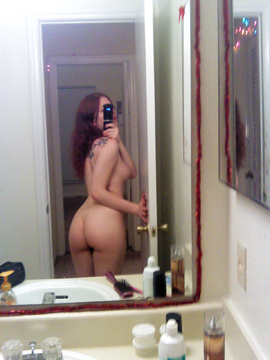 How old are you and where are you from?

I'm 23, and I'm from North Carolina, in the US.

Is webcam modelling your day job?

It sure is! Well, that and making picture and video content.

How did you come in contact with the cambusiness?

I started a job seeker's profile on "SexyJobs.com" and was contacted by Vivid's Streamate studio.

How would you describe yourself as a camgirl?

I'm definitely someone who leans more towards fetishism. The more unusual, the better in my opinion! I never mind more "vanilla" interaction, however, my real interest is in the kinkier and more unusual requests.

Where can we see you and how long have you been working there?

You can see me primarily on KinkLive; I've been working there for a few months now. Before that I worked mainly on Streamate for about two years.

have you also been working on different sites?:

Absolutely! I work primarily on KinkLive, however I also run a Clips4Sale, sell content on MyGirlFund, and occasionally still perform on Streamate. I have a CamgirlCollective profile, too!

Do you also have a personal website?

I don't, no. I have social media accounts, though they're not always focused on business.

Do you have a special room prepared in your house for your shows?

At the moment, I just cam from my bedroom. I set it up differently when I'm online-- I have toy bins and different lighting and bedding that I use, but for now I don't have a formal office space.

How was your first modelling experience?

I started modeling for local bondage photographers before I ever performed on webcam, however I'm sure you're asking about my first time camming: I actually had a great first time! I was honest about being new, and everyone was really receptive to that.

What's the most appealing thing about your job?

The freedom. I choose my own hours and make a lot more doing this than I would working a vanilla job.

What do you like least about your job?

The unpredictability. You can't control the traffic or the clientele.

Do you have a funny story or experience to share?

I don't have any sincerely funny stories. I have some odd ones-- the times I've acquired regulars who wanted conversation-only shows are a bit unusual. It's amusing to be paid just to have a regular conversation.

What are your plans for the future besides cammodelling?

At some point I will probably shift my focus more into content production.

Any tips for new camgirls?

Know your limits and stick to them. Obviously you have to feel yourself out if you're entirely new to the adult industry, however, once you know what you're comfortable with, stick to your guns. Also, acknowledge that you are always in control of the situation and that you always have the upper hand; no one should be able to coerce you into doing things you don't want to. In this job, the customer isn't always right! Bonanzaa36f
Superstar
February 20, 2014 - 17:04
Lovely to learn more about you!

ShanaStorm
Jedi
February 20, 2014 - 20:58
Great to see a "full timer" doing well!