Note: Because DailyDot owns the copyright of this article TSDianaH wrote, we can't publish all of it. Nevertheless, it is a very interesting piece and we wanted to share it with you guys. She shared this excerpt with us and at the bottom you will find a link to the whole article.
Identifying the moment that I first became a sex worker is sort of like pinpointing the anniversary of a casual relationship that later became serious. Do I count the first time I opened up my apartment to sex work? Or the first time I actually took a fee and saw a client?
If we go from that last starting point, I began my career as a sex worker a little more than 13 months ago. Hereís what Iíve learned in my first year on the jobóand what you can learn from my mistakes.
1) Sex work means different things to different people.
Sex work is a variety of different business lines within an industry. Itís not necessarily just prostitution, and itís not necessarily illegal. I consider in-person sex work to include services like exotic dancing, erotic massage, escorting, brothel work, fetish companionship, and outdoor prostitution.
These differ from other forms of sex work, where the consumer does not meet the provider in person. Porn, exotic and erotic photography, phone sex, and live-sex webcams are a few examples of non-IRL sex work. Itís a mistake to consider all sex work to be the same, or to take one personís perspective of sex work as authoritative.
Follow link for the rest of the article:

Author
Diana
Comments

JoyKitten
Crown Prince
February 12, 2015 - 19:16
Wow! Great article. Very relevant. Thanks so much for sharing the snippet and the link to the full article. Please keep posting your 'finds' =)

Akashadeese
Amateur
February 16, 2015 - 16:19

ShanaStorm
Jedi
February 20, 2015 - 16:17
Really great article....being a cam model as well as doing some porn gigs, I hav played games with myself regarding being a sex worker.....which of course I am, even though part time!


moong0dd3ss
Expert
February 22, 2015 - 6:46
Very nice read! Thank you!
Interesting read. I could identify with a few points. Lately I've been surprised how I attached value my 'inventory' as it has worth to clients and real quantity limits. :-P

Freeplaycams
Ninja
March 24, 2015 - 16:45
Great read and find thanks!

StacySadist
Mistress
March 30, 2015 - 6:00
This is great. I love reading useful advice from other trans women.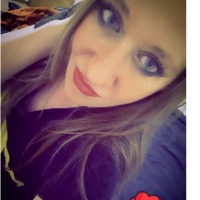 xodoeeyesxo
Superstar
November 11, 2017 - 10:07



Sign up to leave a comment!
Want to write an article or get interviewed?