Payment Methods
• Bank wire transfer
• WesternUnion
• Paxum
• RedPass
• Webmoney
Payment Minimum
None
Payment Frequency
every 2 weeks
Concept
Freemium
Geoblocking
Can block only russia, ukraine, philippines, colombia etc. Can't block usa,uk, west europe where customers are.
Female Models
Male Models
TS Models
Couple Models
Languages
English
Allowed to work on other sites
Alexa Ranking
102042
WeCamgirls Members
1
---
TubeCamgirl Earnings
Tubecamgirl is a free chat for tips camsite. Groupshows are also possible. Models get paid 50%.
TubeCamgirl on our forums:
TubeCamgirl Reviews (by members):
TubeCamgirl Reviews by customers

eljabut
wrote a review about
TubeCamgirl
(1 Likes)
April 19, 2018 - 21:11
Average
Traffic
Support
Software
Now this site under secret friends community. They give you 50$ if you spend online 20 hours at first 30 days.
Traffic very low. And almost freeloaders. I didn't get any pvt show for 2 days. And made around 5$. I didn't rate payments because I do not reach a minimum payout 100$. And I don't think so that I will ever reach it.))) Seriously) I do not recommend this site.
---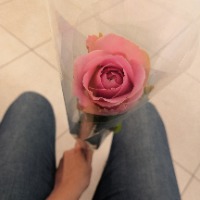 Patsy
April 24, 2018 - 21:17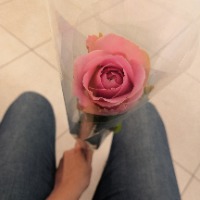 Patsy
April 24, 2018 - 21:20
I work on this site too, mostly doing only events once in a week. They don't allow me to do event more often. For each event they pay 15 dollars.So yes,15-20 dollars for a week is not good. But i didn't know that they pay 50 dollars for 20 hours..Is it for everybody or only for new girls?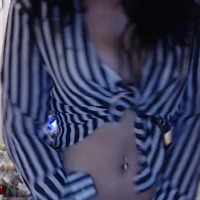 tiffanybella
April 27, 2018 - 18:14
hey girls

ithis 50 dolars are for new girls first mont

site isnt bed,,,just traffic is abit slow

the most members there have money,but you need to talk verry much with them

i really like site,because isnt nudity in free chat

...but you never know who is having money there...isnt like bonga to see how many tk have the member.i m there from 2 years,and i m having some pernament members here

you can have verry good credits there only from few members...its just luck

sometimes you stay few ours withaut nothing,sometimes for our you can make 100 dollars...its different every day for me there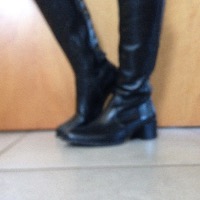 KellyBright
wrote a review about
TubeCamgirl
(2 Likes)
March 6, 2016 - 13:44
Average
Traffic
Support
Software
Well, I don't like this site.
Traffic it's not too low, but there are few pay users. In addition, I don't know why, few of them talk to me or send tip. I've tried everything: talk to them, don't talk to them, playing, don't playing, be naked, be dressed... and their reaction usually is the same: nothing!
Support is friendly, but don't help me with this problem. There are too much rules to follow.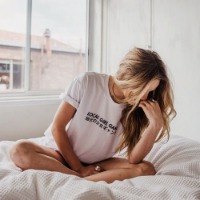 Adele
wrote a review about
TubeCamgirl
(3 Likes)
November 14, 2014 - 5:15
Average
Traffic
Payment
Support
Software
that's not bad site...I cant say that site have too many members, but most members here r very normal.. they r polite, patient and gentle


u can get good tips sometimes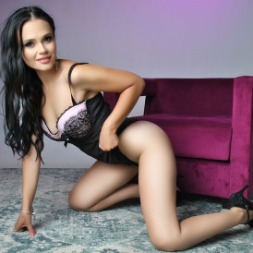 prettywoman3
wrote a review about
TubeCamgirl
(3 Likes)
September 16, 2014 - 20:58
Average
Traffic
Payment
Support
Software
Site its very cool for me because its not like other sites with members talking so much and make request until make me so crazy,really im enjoy this site because members are so gentelman and this admin of site want do best for girls to have quality not quantity.better with 10 members who give good tips and appreciate girls then other sites who have 200 or 400 in room but nobody tiping and only beggars who make girls crazy.Admin ask all girls to have like 5 minutes live connection on skype not for what you thing because want verify girls are not fake and in this time he make few photos in different possition and he choose from all pictures the best make it what is the best to put in profile but never ask me to do show or be naked,never .i did look on camera with pantiens and bra on me ,never naked,and turn around to make picture for profile and thats it was not like what thing other girls in bad way.When i need suport all admins are so gentelmans with me and help me with all problems i have.They are serious and want good memberson sites not beggars.payments always in time and really im relaxing when i go online because i know no one beg me to show something or do something and its first time then i keep for 1st place.tips are start from 1$ and thats mean 50 cent for models so its better then others ,for me its good site and i keep working on him from 2 years ago.This is my experience with this site and wish you all the best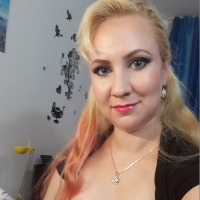 LexyGold
wrote a review about
TubeCamgirl
(4 Likes)
September 11, 2014 - 2:42
Average
Support
I had a very bad experience with their admin, they ask for webcam and internet verification and also a body verification, in underwear and also naked, which is where i said "no thanks". On the site it says they will pay for the naked part but on skype the admin laughed at me and said i need to learn english. this was very unprofessional. I do not recommend at all. they have like 15 girls on the whole site and i can't even imagine what kind of traffic they have, i think it's close to 0.
If any girls here work there ...feel free to leave a review and tell us more about how good this site is.
Write a review about TubeCamgirl