| | |
| --- | --- |
| Payment Methods | • Bank wire transfer |
| Payment Frequency | Weekly |
| Concept | Premium |
| Female Models | |
| TS Models | |
| Languages | Dutch |
| Alexa Ranking | 176512 |
| WeCamgirls Members | 29 |
---
Thuis.nl Earnings
On Thuis.nl you make €0.40 per minute on cam. They have options like "cam and call" or "cam and chat", but they also have the option to do only phonesex.
Thuis.nl Reviews (by members):
Thuis.nl Reviews by customers
Average
Traffic
Payment
Support
Software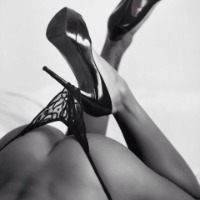 LuluSimone
wrote a review about
Thuis.nl
(1 Likes)
February 17, 2021 - 11:51
Average
Traffic
Payment
Support
Software
---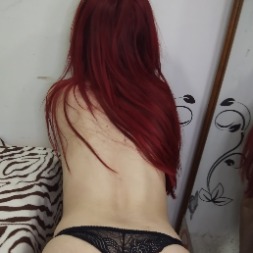 ShySandra
April 11, 2021 - 21:50
how this site works? can you writte a bit more about? thanks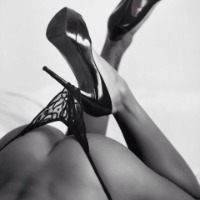 LuluSimone
July 7, 2021 - 22:01
You need to speak Dutch... Anonymous
wrote a review about
Thuis.nl
(1 Likes)
December 2, 2018 - 15:34
Average
Traffic
Payment
Support
Software
Average
Traffic
Payment
Support
Software
Average
Traffic
Payment
Support
Software
Great site! Only for dutch en belgium site i guess. Payment is great, traffic is great! Only the people who work for thuis.nl are not so great. Really grumpy when you call them for a question.

NoemiRubia
wrote a review about
Thuis.nl
(2 Likes)
February 11, 2016 - 17:24
Average
Traffic
Payment
Support
Software

Classymilf
wrote a review about
Thuis.nl
(4 Likes)
February 7, 2016 - 6:02
Average
Traffic
Payment
Support
Software
Good site, whit a lot of visitors, but is a 1 to 1 chat, the voyeurs can ook enter and then your earning can be higher. sms, callvideo, only call, chat video, mails. Pay every week. :-)
Average
Traffic
Payment
Support
Software
I started at this platform as a new camgirl. The 1 on 1 private shows really helped me to get started in this business because you start and end almost every conversation. You get to feel how you keep the conversation going and what turns men on.

In between shows I usually only had a minute to put my clothes back on, always busy.

You only get 50% of what the customer is paying you. If you have a mobile phone you get even less money per minute. They pay every week.

They have an okay forum but have very strict rules. I tried to help camgirls with their questions because I was going to interview a famous (Dutch) camgirl but they ended up deleting all of my posts and that hurt my feelings.

The support sucks because of that. If you're not on line for two weeks they start calling you and they want to know what's up. That's pretty anoying when you don't want other people to know what kind of work you do.

They have a lot of updates on their software. Sometimes I wouldn't appear on the site or customers couldn't see me. I had a lot of trouble with it and when I emailed they usually said it was a known problem, and working on it.
Average
Traffic
Payment
Support
Software
Worked more then 3 years there, good and bad times, but 1 month ago they suddenly without warning, updated the software again.
And from one on the other moment, it was not possible to reach the side anymore. I live in Peru, the site is in Netherland. Lots of emails to support, but only thing they said was"some providers seem to block the site, we are working on it, try again later".
After 3 weeks, and testing with ping and tracert (i also have a IT-education) from 7 different countrys, and sending them the results, they just send a email"the site is not available anymore outside Belgium and Netherland."
Not the login site, but also not the commercial site with the girls. both are not reachable anymore in an other country !!

I am very disapointed about this site, not a warning, or whatever, I lost my income without any notice !!!
---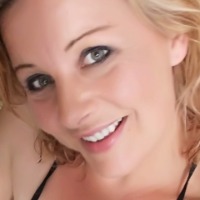 MiaWIllis
February 12, 2016 - 12:44
are you back there now? We had the same, as being a dutch living abroad...it lasted several weeks and was absolutaly not our fault they had some dns issues...so are you back on track there?
Average
Traffic
Payment
Support
Software
It used to be a very busy website. But at the beginning of 2012 they changed the software. Then the technical problems started. Customers could not always reach the chatbox of the camgirls anymore. The customers had problems with broadcasting their webcams. Some guys are exhibitionists. They hung up when they could not start up their webcam. It was a mess. For me 2012 was a bad year at thuis.nl.

In 2013 it goes better. Most of the technical problems are solved now. But it is not totally solved. Unfortunately it is not as busy anymore as it was in 2011. Many customers went to other webcamsites. Some of my regulars switched from webcamsite. They visit me now on other camsites. Thuis.nl lost customers because of the technical problems that lasted very long.

The payment is very good! 0,40 euro per webcamminute. I get paid every week. For phonesex they pay 0,30 euro per minute.

No freeshows. One on one privateshows.

Write a review about Thuis.nl