| | |
| --- | --- |
| Concept | Premium |
| Female Models | |
| Male Models | |
| TS Models | |
| Couple Models | |
| Official Reps | rudecom |
| Alexa Ranking | 13955 |
| WeCamgirls Members | 17 |
---
Rude.com Earnings
The livecam section of Rude.com has become a studio/white label for the Streamray network (cams.com, adult friend finder etc.) since July 2012.
Rude.com Reviews (by models):
Rude.com Reviews by customers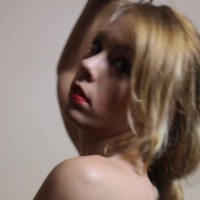 NikkiFoxxx1
wrote a review about
Rude.com
(1 Likes)
September 13, 2019 - 11:25
Average
Traffic
Payment
Support
Software
no longer seems to exist
Average
Traffic
Payment
Support
Software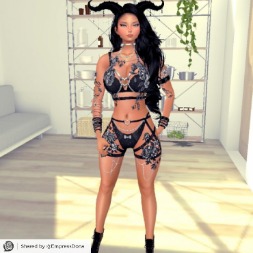 DonaDiabla
wrote a review about
Rude.com
(4 Likes)
July 6, 2016 - 15:05
Average
Traffic
Payment
Support
Software
I would say that I make money camming on Rude. Slowly, I am building clientele for my non-nude femdom business on Rude.Also, I am enjoying their relax attitude


CurvyNicole
wrote a review about
Rude.com
(3 Likes)
October 4, 2014 - 22:14
Average
Traffic
Payment
Support
Software
I have an account on Rude. I mainly sell videos there and get on my voyeur cam...depending on what kind of content you make you can make a lot of money. Rude offer several ways to make money selling pictures/videos, giving private shows, and doing shows. They take a 50% cut everything you make except for Live Group Show and Live House tips you would keep 100%. I am not much of a live camgirl, so I focus more on selling videos, and doing pvt shows for fans I am familiar with...even though they half of my video sell I still make a lot as a solo performer. So if you make good solo girl/girl on girl/boy girl videos Rude.com is a good place. Payment are processed on the 1st and 15th when requested in increments of $50. I get paid by direct deposit, but they also offer checks and maybe one or two other ways to send payments.

cdnangel4fun
wrote a review about
Rude.com
(3 Likes)
September 21, 2014 - 10:39
Average
Traffic
Payment
Support
Software

UniqueDivine
wrote a review about
Rude.com
(2 Likes)
November 27, 2012 - 17:21
Average
Traffic
Payment
Support
Software
The best way to describe Rude is it's like MySpace for Adults with a cam site twist. You get your own customizable page. You can do private shows, phone sex calls, group shows for tips, voyeur cams (live house), sell picture sets (Pix), videos (Flix), and all your private shows are archived and available for sale on your Rude page. There also a place where you can sell items like panties or novelties in the Rude Store and take orders for custom videos/pictures.

You can set your own price for private shows, calls, pix, and flix, and Rude store items (including shipping) but Rude sets the price for archives. Payout is 50% except on tips you get the full $1. Payment is not automatic. You have to manually "cash out" on the 14th and last day of the month. You can only cash out in increments of $50. Payment is by Check ($1 fee), Direct Deposit ($6 fee), Payoneer, and Wire Transfer ($25-$50 fee)

Rude offers referral commissions on people you refer to the site. You get 25% when they buy chips to spend on the site. There's a forum on the site where you can discuss with other models and the powers that be on the site. You can assign another Rude member to be a moderator during your group and live house shows to keep annoying people out. Moderators that work for Rude (Red Mods) often stop by your group shows, sometimes just to enjoy the show, other times to police and supervise, and sometimes a little of both.

Rude recently did some kind of merger with Streamray to boost their traffic. The audience there is largely African American males, but there are plenty of other ethnicities that visit the site as well.

Feel free to take a look at my rude page to get an idea of how everything works.
Write a review about Rude.com