Payment Methods
• Check (mailed/emailed)
• Bank wire transfer
• Paxum
Payout Percentages
25% to 50%
Payment Minimum
50
Payment Frequency
Once or twice a month (models can choose). Payments are made after a 15 day hold period.
Concept
Premium
Geoblocking
Not at the moment, but will soon be possible.
Female Models
Male Models
TS Models
Couple Models
Number of Camgirls
Low times from -70 livecams - peak hours -250 live cams. But not all our models do webcams, some stick to just videos, chatting or pictures. About 5k unique models log ins are registered every day on MDH.
Languages
- English - French - Dutch - German - Spanish - Italian - Chinese - Hindi - Russian - Arabic - Portuguese - Japanese - Bengali - Korean
Allowed to work on other sites
Yes, unless you choose you for an exclusivity contract that comes with benefits.
Chargebacks
They do not support chargebacks. They do however add the money back to the amateur if the chargeback is resolved by their Billing Support Department. Also CB percentage is well under 5%.
Alexa Ranking
5232
WeCamgirls Members
36
---
MyDirtyHobby.com Earnings
On MyDirtyHobby US-based models earn: 35% revenue share out of everything (vids, webcam, messages, pictures) except TIPS. They get 50% out of the TIPS they receive in their chatroom.
Additional revenue can be earned by referring members (25% extra lifetime rev share) and other models (10% lifetime rev share)
NON-US based models earn: 25% revenue share out of everything (vids, webcam, messages, pictures) except TIPS. They get 50% out of the TIPS they receive in their chatroom. Same additional as for US-based amateurs.
The site doesn't have a free chat option, the lowest amount you can charge in the chat room is 99 cents/minute for normal chat. Premium and Voyeur prices can be set as high as 599 cents/minute. And, out of every piece of content a model uploads (except blog posts and profile pictures) she can earn money as they are put up at a price (set by her). All uploaded content can be deleted or removed at the models discretion.
---
About MyDirtyHobby
Mydirtyhobby, owned by MindGeek, is a large adult community, with the focus on amateur performers. The site has been operating since 2006 and has grown over the years to become one of the most popular european cam sites. The site has up to 4,000 models online and more than 40,000 registered amateurs have made the portal their personal home of choice. On this website you will not find professional content from producers or studios.
---
MyDirtyHobby Features
On the MyDirtyHobby site, users will notice at a glance that the site has various services to offer. There are Premium live webcam shows, as well as pre-recorded videos and photos by the model. Most of the first interaction between the model and the member will be in the open chat.
This site's open chat option makes the real difference from other sites. This is where MyDirtyHobby really stands out from the crowd of cam sites. Unlike other sex chat sites, chatting with the models on MyDirtyHobby is not free. Members pay a relatively small fee, and then they are free to chat with cam models.
During a camshow the model and the member will have the option to use the cam2cam option. Even though the model can still chat with others, the chat is not visible to other members. In this respect, MyDirtyHobby's open chat is a bit like a private chat.
To get a real one on one experience the member and the model can start a private session. However, viewers and fans can also enjoy voyeur shows. This means that it is possible to spy on any camgirl who is on a private show with another member. This normally costs a little more than the open chat, but usually less than the private chat.
MyDirtyHobby.com on our forums: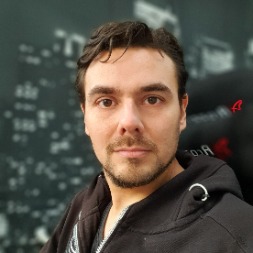 Tristan is a co-founder of this community. Interwebs nerd by day (and by night). Likes to watch sports and has gathered substantial knowledge about the webcam world, by visiting conferences and talking to (and drinking with) people from the industry.
MyDirtyHobby.com Reviews (by members):
MyDirtyHobby.com Reviews by customers
Write a review about MyDirtyHobby.com