| | |
| --- | --- |
| Payment Methods | • Direct bank deposit |
| Payout Percentages | 36% to 45% |
| Payment Minimum | $20 |
| Payment Frequency | Twice a month |
| Concept | Premium |
| Geoblocking | |
| Female Models | |
| Male Models | |
| TS Models | |
| Couple Models | |
| Number of Camgirls | At any given time, there are usually 50 - 100 models logged in and broadcasting. |
| Languages | English |
| Allowed to work on other sites | |
| Chargebacks | Yes, if they receive a chargeback from their bank, or they have to issue a refund to a customer, they deduct that from the model's balance. |
| Alexa Ranking | 793287 |
| WeCamgirls Members | 23 |
---
Mongocams Earnings
All new models on Mongocams start out at $2.49/minute and receive a 36% model commission. However, you can increase your model commission rate by increasing your price for private shows. $2.49 - $3.49 36% $3.99 - $4.49 41% $4.99 45%
Mongocams Reviews (by members):
Mongocams Reviews by customers
Average
Traffic
Payment
Support
Software
I'll never be back here again. Weird and obscure site. Very rude supporter. Worst site ever. Do not go there.
Average
Traffic
Payment
Support
Software
OMG this site is to bad. The attitude from support is beyond everything. When u ask for help, they accuse u of being stupid, being pissy. OMG I have deleted my account on that site. They are way beyond being nice to models..
---

HotFleur
February 10, 2019 - 12:42
OMG, they dont want to delete my account, and I can't do it by myself... This is a crap site ... Never go there...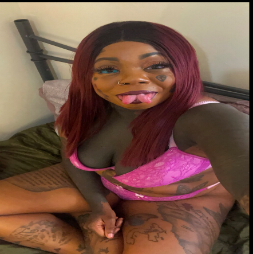 Inkedchocolate
February 11, 2019 - 3:11
exactly! that guys attitude is beyond a joke
Average
Traffic
Payment
Support
Software
This is worst site i ever worked. admins are rude.They dont wanna change my payment method and dont wanna delete my profile from there. Admin in live support he is online when i i ask him him to delete my profile he say i m not here i say when you will be online he say me never. But i see his status is avaleble. Traffic there is empty. Girls never geristrate on this site if you dont wanna have problems. Realy shit site. support will never answer you
---

HotFleur
February 10, 2019 - 12:39
That is true, support is SO RUDE, they dont wanna delete my account either.. what a waste of time that site

ClubKinkette
wrote a review about
Mongocams
(3 Likes)
April 21, 2018 - 15:08
Average
Traffic
Payment
Support
Software
I was having difficulty getting my account up and running, so I contacted support.
My support tech wanted to connect remotely to my computer to "figure out the trouble" I typed, "NO way!" and left the chat and went about my day.
Later on when I went back to attempt to tackle the issue once more, the idiot at support had BANNED ME for being "rude".
He actually called me a bitch.
NEVER EVER EVER WORK FOR BONGACAMS!!
TERRIBLE SUPPORT, TERRIBLE TRAFFIC, TERRIBLE EVERYTHING!
I made this account specifically to review Mongocams and hopefully save other models from the hassles and time wasting frustration that is Mongocams!
---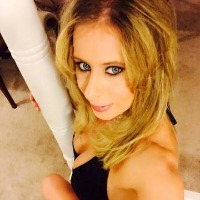 AnastasiaNob
April 24, 2018 - 1:44
Wow! I have never worked on there as never heard many good things about it but yeah never ever let someone you don't know especially a stranger that is not thru a company you are financing ur computer thru ever have access to ur computer! They will install all this crap & unnecessary driver's to ur computer only to eat away at ur original drivers, software, and computer itself to where your computer will crash and not be able to get on it anymore. That's exactly what happened to my dad! He bought some pop up scam ware advertisement for protection to his used computer & spent over $500 last few years in it and all they did was make his computer worse and they remote access his computer and installed some driver to mess up the boot sector on it so it messed it up completely!! Luckily My good guy friend knows a lot about computers and was able to fix his by wiping it clean and just installing Windows 7 on it and moved all his pics and stuff over from hard drive,
Average
Traffic
Payment
Support
Software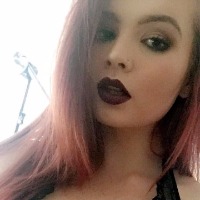 RosieRenee
wrote a review about
Mongocams
(3 Likes)
July 31, 2017 - 5:32
Average
Traffic
Payment
Support
Software
This was the very first site I ever went on. My first ever show was full nude private show in a bath tub and I made about $25.
I spent a further week or 2 on there, guys came through in dribs and drabs, they seem to be more 'to the point' than the members on other sites (I now know).
If they're there they're ready for action, many don't seem to stick around to chat like some of the other more community based cam sites.
In total I think I made about $80 and never actually got paid.
My biggest gripe however is with the fact that they have TONS of other tiny 'sister sites' that they automatically put a profile up for you EVEN IF YOU DON'T FIT THE SITES DESCRIPTION.
So, you sign up for MONGOCAMS and could end up on tons of other cheap/not reputable looking sites such as (these are wild examples) like 'BBWasiancams' or 'darkfetishfinder' even if you're not BBW.. Or Asian.. Or into kinks.
You'd think this extra promotion would be great.. Well it's not because it tarnishes your reputation to be listed on so many 'dodgy' websites and to make things better.. They're using your image and stream on these sister sites but you CANNOT INTERACT with the members because you have NOOOOOO idea you're even streaming on there in the first place.. So just makes you look like the bad guy because it looks like you're split streaming and not paying attention.
---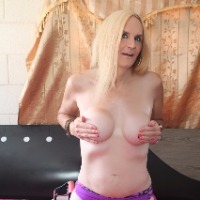 JenniferBarb
November 5, 2017 - 9:55
Thank you so much about the possible unauthorized "reputation damage" from being spread around a lot on less desirable Websites -- and don´t even know that your stream is being shared all over the place with what it sounds like is no compensation ! Then not to mention the REAL biggie -- they never paid you the approximately $80 you earned. That's just unreal. Thanks for the warning, girl. Jennifer xx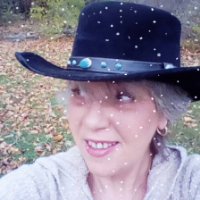 Moonflower
wrote a review about
Mongocams
(1 Likes)
January 12, 2017 - 22:16
Average
Traffic
Payment
Support
Software
The very first check they issued me was a bad check written on closed bank account!!! Models beware! Because when I complained to them - my account immediately got suspended. This company might just be a scam to stay away from. Issuing bad checks is not legal!
---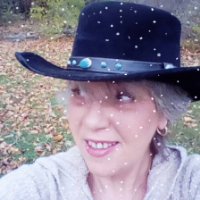 Moonflower
January 20, 2017 - 0:05
The company did issue a replacement check for me including bank fees charged for bounced check. Their explanation was adequate, I just wish they had better communication if they made an error issuing check.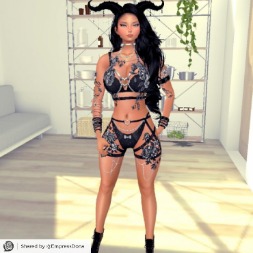 DonaDiabla
wrote a review about
Mongocams
(2 Likes)
January 29, 2016 - 21:59
Average
Traffic
Payment
Support
Software
I like Mongocams but I keep sending models over there as an affiliate. But they do not approve them to a week later

---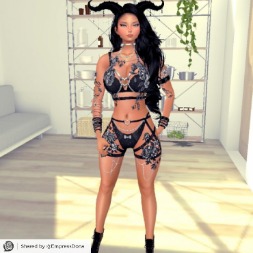 DonaDiabla
November 28, 2016 - 4:34
I had to close my account because they refused to pay some of the models that referred to them.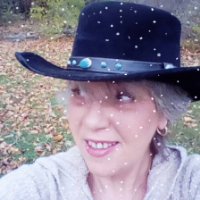 Moonflower
January 12, 2017 - 22:14
They closed my account because they sent me bad check written on the closed account, and I dared to complain!!!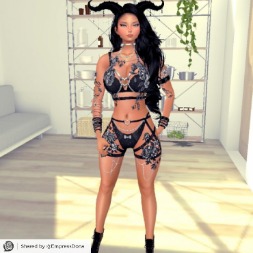 DonaDiabla
March 16, 2017 - 18:37
That is awful, moonflower


vixenandtheb
wrote a review about
Mongocams
(3 Likes)
November 24, 2014 - 21:27
Average
Traffic
Payment
Support
Software
PROS
of this site are that you obviously will stick out if you are dressed properly have a tasteful background and stay chatty.
I also love how thorough they are about messaging you about when its been a while and how they set up goals for you to make that are only based on what youve made before and are strictly for motivation.
They are very good at paying you on time i got paid through dwolla which was very nice and theres no payment minimum.
CONS.
There is traffic but honestly there is a huge quantity before quality in the traffic. There are alot of philippine gals just doing whatever in a completely unprofessional manner so alot of guys expect to see it without spending anything which kinda sucks. there are a few sweethearts that will take you to private and when they do its quite nice.
The site is a little tricky to navigate at first and for some reason i have incredible lag through their software.

CurvyCarysa
wrote a review about
Mongocams
(3 Likes)
November 16, 2014 - 11:33
Average
Traffic
Payment
Support
Software
I like that site. Of course I dont pay much attention to it because it is very small site ... but there are few good guys...

Very user friendly,support is good.. for extra bucks is good when u split cam. I had all payments on time. I just think u cant listen to music while u broadcast....that site has also only two types of private chat mode, goal show (same like gold show) u can be topless for tips , fan club... U dont have to use HD encoder whats great. Wish there would be more paying traffic, then I would spend much more time there. Friendly interface.
Write a review about Mongocams