MassPay creates competitive advantages for partners/customers by efficiently and flexibly paying their domestic and international distributors, workers, etc. in any currency.
Masspay Reviews (by members):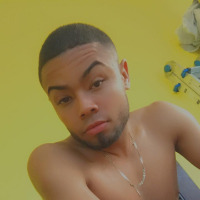 chinitoxxx
wrote a review about
Masspay
June 30, 2022 - 17:10
Average
Adult Friendly
Fees
Support
Software
the best


Average
Adult Friendly
Fees
Software

To register, you need to do it through your site who propose MassPay such as STREAMATE.
All you need to do is to enter your email address in your SM account and wait a message from MP to login.
In order to register my account I received an email from MP a few hours after SM sent my money .
It took me 5 minutes to register, and than, was able to send my money on my bank account, and the money arrived in 2 minutes.
Finally compare to the 25$ fee from SM for Bank Wire Transfer, I get a little bit more than that using MP.
MP fee was 5$
Of course due to the difference in the exchange rate (2,5%), it can be a little bit expensive if you expect to get a few thousands, but for me it was not so bad.
I will add that with SM Wire Tranfer, I used to get my money after 4 to 5 days, here it took me only a few minutes to get it.
Write a review about Masspay