Summary:
Get your sexy avatar in the game and earn up to 65% lifetime revshare along with free PR within the top adult online medias such as XBIZ and YNOT. 
Visit GamingAdult
Check out GamingAdult
Our journey started with a kinky idea and passionate people. Today, with over 15 years of experience in affiliation and more than 15 million players around the world, we have become an award winning game studio dedicated to positive and sexy entertainment.
Our newest title Pornstar Harem represents all of that now in one single product.
So don't miss out on the opportunity to join our beautiful angels and be part of our brand ambassador program next to Nikki Benz, Richelle Ryan, Sara Jay and many others.
Give your fans a chance to "play" with you ;)
GamingAdult on our forums: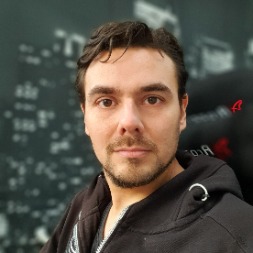 Tristan is a co-founder of this community. Interwebs nerd by day (and by night). Likes to watch sports and has gathered substantial knowledge about the webcam world, by visiting conferences and talking to (and drinking with) people from the industry.
GamingAdult Reviews (by members):
Write a review about GamingAdult