FanCentro is a fun, easy way for models and influencers to earn big money by sharing content directly with their fans through premium social media subscriptions and much more. FanCentro profiles come with a built-in Feed feature, which allows models to post additional content for subscribed users. Fans can also subscribe to private premium channels on Snapchat and Instagram, where they can follow their favorites. In 2020, FanCentro will be launching a DM feature that will allow models to send free or locked content to their fans. The platform has a host of other features including social media tools, such as the option to auto-post to Twitter or create personalized social media banners, and it also offers 24-hour support.
Payment Methods
• Check (mailed/emailed)
• Bank wire transfer
• Direct ACH deposit
• Paxum
• SEPA
Payment Minimum
Wire - $1250 Check - $100 Paxum - $50 ACH - $100 SEPA - $290 (250 € )
Payment Frequency
Weekly, on Tuesdays
Geoblocking
Not Applicable
Female Models
Male Models
TS Models
Couple Models
Number of Camgirls
200 upon launch and increasing rapidly
Languages
The admin is currently in English only, but we are working on other languages. Spanish, Russian, Italian and German support is available. The model's profile can be in any language as the text is editable.
Allowed to work on other sites
They impose NO restrictions in cooperation with any other companies, resources or sites.
Chargebacks
Shared with model at same rate as earnings, no extra penalties.
Official Reps
BrookeCentro, MelRoseCentro, centroeric
Alexa Ranking
35218
WeCamgirls Members
6
---
FanCentro Earnings
As a model on FanCentro you get 75% of all profit (profit is the full amount after 10% billing fee is deducted). Simply, on $100: $10 is a billing fee, $67.5 is your earnings and $22.5 is FanCentro's share. No setup costs, monthly minimums or other payments required. Fan monetization methods include: - FanCentro Feed - Premium Access To Your Private SnapChat ID - Premium Access To Your Private Instagram ID
FanCentro Reviews (by members): Anonymous
wrote a review about
FanCentro
June 28, 2022 - 0:36
Average
Traffic
Payment
Support
Software
CHARGE-BACKS CHARGE-BACKS CHARGE-BACKS.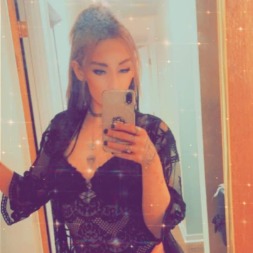 lexieexotixxx
wrote a review about
FanCentro
June 26, 2022 - 6:14
Average
Traffic
Payment
Support
Software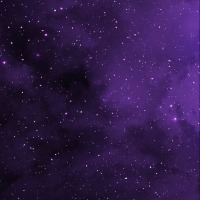 goddesskaterina
wrote a review about
FanCentro
May 12, 2022 - 14:31
Average
Traffic
Payment
Support
Software
Pros:
1. Many features you can use, very user-friendly.
2. Percentage is 80% which became a normality with the subscription sites
3. The migration from onlyfans to it it's a great option. They not only migrate your content, but the subscribers as well which is wow.
4. Live chat support that are willing to help you 24/7 but what's wrong about it I'll write on cons.

Cons:

1. Lack of traffic. If I could I would rate it 0 stars. I mean, they say they have internal traffic that supposed to give you a break from trying to promite it everywhere else on the web, but you literally can stay live for ages and not even 1 guest to be on your room.
2. Chargebacks. They do not cover any chargeback which is wrong. Anyone can refund after subscribed, seeing all of your content and then decide to take his money back. They do not offer chargeback protection for anything at all. If a customer tipped you for a specific thing that you have done or sent to him, he can refund at any time. So I'm so stressed and always checking my earnings with a huge fear they can disappear in any moment.
3. Payment. They keep in held the payments for 2 weeks and that would be okay if there were not any chargebacks as I said before. In 2 weeks you can fight with the customer or he might be a scammer so he can take his money back and the result? You worked 2 weeks for free. I don't like that. You can keep the payment on hold for 2 weeks but not refunds option. Do not encourage scammers. They assumed when they tipped, they are not children, let's be serious.
4. Livecam but without splitting. You can use livecam but you can't splitcam anywhere else while because they don't have this option yet which sucks because no one would give it exclusively attention when the traffic is dead and when there are chargebacks for everything.
5. Banning. You can't ban/block/kick an agressive customer by yourself. There is not such option. You always have to contact support for it, which is annoying.
6. Support is always there for you but it can't really help you because they don't have the options I mentioned on the previous points so even if you ask them, they will say they cannot help you with that..
7. Video store is lagging and glitching as fuck. You can spend ages trying to upload your videos and they won't be accepted if they contain any kind of nudity in the preview which is really time consuming and exhausting for you to upload and reupload and edit thousands times. I gave up on their video store.

I do not recommend this site if you need money as soon as possible but I still like that I receive random tips from users I didn't talk to before, maybe it's just my luck, but I won't give it too much of my attention. Simply not worth it at the moment.

Average
Traffic
Software
Girls dont join this site, that just unbelivable how easy guys can chargback on this site!!! We are not protected at all!!! They joining, can see all content chatting i offer alos snapchat and sexting and after all they charge back!! That should not be allowed even! I wait for all my money get clear then gonna pay out and remove my profile. Done with that
Average
Traffic
Payment
Support
Software
I dont have traffic at all, and i post almost daily and have all sections filled :/ problably will give one more week try and then ill quit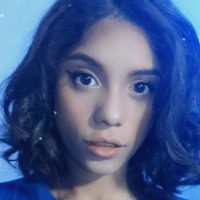 Candyfeng18
wrote a review about
FanCentro
December 1, 2020 - 20:09
Average
Traffic
Payment
Support
Software
Me encanta! Es la mejor plataforma para vender el contenido, su soporte es excelente y muy dedicado a sus modelos y creadores de contenido. Cada vez mejora más la forma del usuario a la hora de afiliarse
---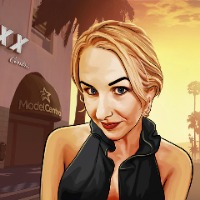 BrookeCentro
December 1, 2020 - 21:26
Me alegro de que estés disfrutando de la plataforma! Si tienes alguna pregunta sobre cómo utilizar todas las funciones de FanCentro para obtener las máximas ganancias, tenemos un nuevo programa de coaching de éxito, es una herramienta estupenda! Puedes contactar con un coach mandando un correo a [email protected]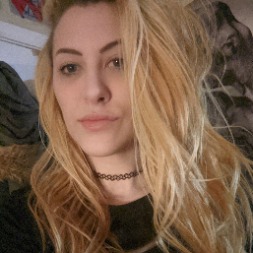 Mallorykoxx
wrote a review about
FanCentro
(1 Likes)
September 22, 2020 - 5:44
Average
Traffic
Payment
Support
Software
So again I've never had to contact support so I don't know if they're good or not. I'm assuming they have pretty good traffic. They seem like a large site that is well known for people to go and buy sw's snaps. It's also cool u can sell things directly on the site as well. The one issue I have is the amount of money they keep. I thought it was a set percentage but I know that two different people will pay me the same amount but the amount they take and I keep is not the same. Not sure if I'm missing something. I also have to pay for my domain name which I don't really understand.
---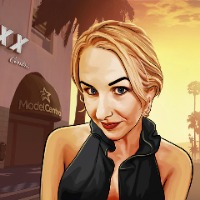 BrookeCentro
October 5, 2020 - 15:25
Hi Mallory! I'm glad to see you're getting to know the platform--I definitely recommend hitting up our incredible support team if you have any questions about your transactions, we'll be happy to take a look at your account to ensure everything is as it should be, and support is available 24/7. As far as payouts go, the split is 75% to the content creator, 25% to FanCentro--if you're seeing different amounts on transactions please contact us ASAP so we can look into it for you. As far as domains go, we have a help section that can explain everything you need to know:
Average
Traffic
Payment
Support
Software
---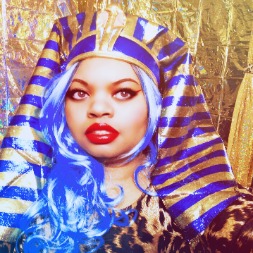 DarkMuse
June 29, 2020 - 4:28
JoyStar, did you have something to say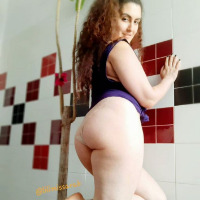 Lilimissarab
wrote a review about
FanCentro
(2 Likes)
May 13, 2020 - 18:56
Average
Traffic
Payment
Support
Software
I really dislike FanCentro.

You can get loads of subscribers to you Snapchat and feed. They also launched the feature to sell individual videos some time ago.

However they are not model friendly. You are not in full control of your profile for instance my orientation was incorrect and in order for me to change that I have to contact their support to do that for me. If someone becomes abusive you can't simply choose to remove that person you have to contact them. Also if you talk to them and they finally remove that user they simply come back a few days later using the very same profile and you have to contact them again and they will ask you again why you want that person to be removed. Chargebacks happen on a bi-weekly basis sometimes several times by the same user using the same account.
They also have a refund option which again subscribers use more than once to watch your content, get on your Snapchat and simply request a refund. They will tell you that it was fraud and they refund for your protection. Which is weird if the same user first subscribes several times for a month and suddenly after a few subscription gets a refund due to fraud and then comes back again the very same user and voila no issues.

If you change your subscription price everyone is simply re-billed according to the old price and it never changes.

Their support team is absolutely rubbish and useless.

Again I really dislike this platform.
---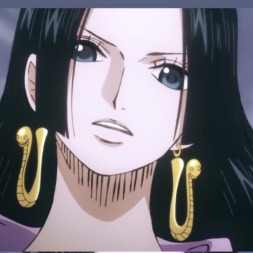 IreliaOx
May 16, 2020 - 10:17
So fancentro is very similar with Onlyfans? So if you block a person, will he get a refund?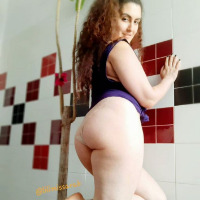 Lilimissarab
May 19, 2020 - 2:37
You can't block a person by yourself, you have to contact support and plead with them. On OnlyFans you can restrict an account without a refund almost the same as blocking. secretcampuppy
December 18, 2020 - 20:23
if you restrict someone,they keep seeing your content and can reply your posts? Anonymous
wrote a review about
FanCentro
August 4, 2019 - 21:59
Average
Traffic
Payment
Support
Software
Easy site to use for both the models and the customers. You can customize your profile a little bit. Decent/ok amount of traffic to the site. They take a high percentage out. And you have to earn a minimum amount before they will issue you your check.
FanCentro Reviews (by non-members): Kittie Marie
wrote a review about
FanCentro
November 4, 2021 - 21:57
Average
I have been using the Fancentro Platform since 2019. I have always had the same problems since the beginning. One of the hugest things about the company is they for sure play favoritism & this is not an opinion, but simply the truth.

I joined the affiliate program & they would put my pictures/username on websites with bio's they completely made up that we're not worded by me & were completely false. I messaged support about this & was simply ignored. After a few months of them promoting me - they stopped. I have made almost $300,000 on the site and they do not promote me through the affiliate program as they have promised. I have screenshot proof where i have messaged support about when they were going to promote me & they ended the support chat.

When i message support, i always get run around answers, if i get answered at all. I was told they would change my domain since i rebranded & that they would get back to be in 24 hours. I kept messaging for a week & when i finally got a response i was told they could not change my domain (even though i pay for the domain), but that i could renew my current one. (This is pure laziness on their end).

They let customers charge back, and don't protect the models at all. It's more of an "Oh well" situation.

The networking groups on telegram are super lazy & not worked on at all. They don't push networking between models. I have personally made my own networking room with almost 2,000 models as fancentro only has 700 & it's a dead room.

Serious changes need to be made, but they won't be. They always say "oh message support to fix the issue", but they won't fix the issue & will give you another bullshit excuse.

i should be getting promoted since i bring traffic to my page through social sites. & they take 25% from me & hold it for 7 days.

When i ask about leaving the affiliate program, they make it almost impossible to do so because they don't want you to leave it - but they don't want to promote you either. Austin
wrote a review about
FanCentro
August 30, 2021 - 7:04
Average
I spent a LOT on a premium Snapchat account with access forever to it. Went well for a few months but she got banned. She made a new one and said I NEED TO REBUY IT TO GET ACCESS AGAIN! Insane! Went to customer service and they said SHE CAN DO THAT. This is lunacy and they are bunch of scamming clowns. How is this legal?!
Write a review about FanCentro