| | |
| --- | --- |
| Technical Information | With Cam Link 4K, you can couple your (dSLR) Camera, Video Camera or GoPro. Superb quality at 1080p60 or even up to 4K at 30 frames per second keeps your stream professional. Ultra-low-latency technology gets you up and running on your favorite platform in no time. And your camera has never felt more powerful. |
Elgato Camlink 4K on our forums:
Elgato Camlink 4K Reviews (by members):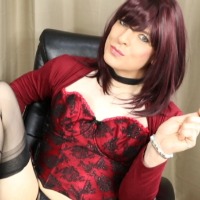 JessicaTV
wrote a review about
Elgato Camlink 4K
(3 Likes)
March 2, 2020 - 1:18
Average
Price
Support
Usability
Software
I've been using the Elgato Camlink on and off for about a year now. This is a little dongle about the same size as a Flash drive that allows a DSLR camera to be used as a webcam via USB. The advantage of this is being able to utilise the superior picture quality and features of a DSLR camera.
The picture quality even from a cheap digital camera using the Camlink will knock spots off any webcam on the market even the Logitech Brio, of which I have two.
The drawback is obviously the outlay on a DSLR and lens plus the dummy battery needed to power the camera. There's also the extra cabling required plus the need for a PC capable of handling the thing. It has given me a few headaches over the past year that I'm only just getting on top off, largely solved by getting a Canon EOS R along With a 16-35mm wide angle zoom lens. I was initially using a Canon 80D, a great camera but that could only be used with the auto focus switched off to get rid of an awful focus rectangle in the frame. The EOS R will however deliver a super sharp clean image with fast auto focus that will follow my eye, yes, my eye.
I would definitely recommend the Camlink if coupled with the right camera (check the elgato website for compatibility) and you are prepared to work though some potential technical issues but now that I've ironed things out it would be difficult to go back to a webcam.
Write a review about Elgato Camlink 4K