Camsharks Reviews (by members):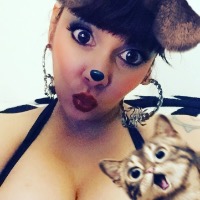 EXTREMELY RUDE AND ABBRASIVE SUPPORT, tells me alot about there site and i am sure the 2 pos. comments above since they have no model id tag on them are just the owners of the sites and reps. I am glad i dodged that bullet, if you have no CS skills then clearly you cant run a business properly and explains why I have never heard of them and they are not even advertised online.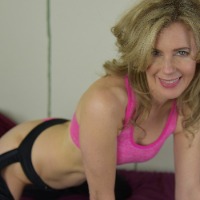 I joined Camsharks not really realizing it was a studio and not just another camsite. I finally figured it out when the studio leader started emailing me abusive emails. I was just getting started, so I wasn't putting in long hours yet - figuring it all out.

She accused me of lying about having any experience, she told me to not waste her time and come back when I was ready to work. Here's the exact quote:

"To be honest you're never going to make money working the way you are. You have worked less than 2 hours this week and clearly don't have your own customer base. If you want to make money, you need to put your nose to the grind stone and work a bare minimum of 30 - 40 hours a week. This is how the to models make real money."

Her name is Jayda and she may be a great coach for someone else, just not for me. Her advice is not bad, just delivered abrasively.

On the plus side, she did retweet me a lot when I started and she seemed to be helping me get traffic at the beginning. I think she expected me to be a full time model, but this is actually my second job.

Your mileage may vary... :-)
Average
Traffic
Payment
Support
Software
Camsharks Reviews (by non-members): Tina
wrote a review about
Camsharks
July 17, 2023 - 21:20
Average
I Recently signed up for cam sharks and I was accepted.i would love to be trained by jayda. Im having no luck doing this myself Kim
wrote a review about
Camsharks
July 13, 2023 - 4:46
Average
This other girl leaving a review is a joke... when you work 2 hours a week, you make 2 hours a week worth of money. Who works 2 hours a week and then complains that the person is abusive? She probably spent 5 hours trying to train you like she did me and then you repay her with 2 hours of work? Did you come and tell her you wanted to work 2 hours a week when you applied?

Her name happens to be Jayda Diamonde and she is an evil angel pornstar and she wouldn't waste her time with you for 2 hours a week.

I've been with CamSharks for 15 years, they are top notch!

They offer Superior training excellent customer service and no Studio charges less only 3% then camp sharks you will find all other studios in the 10% or more range.

Don't listen to lazy girls who spend more time writing reviews than they do working.
Write a review about Camsharks