Streamray Studios provides a safe, fun and secure environment for models to make money from the privacy of their own home.
Payment Methods
• Check (mailed/emailed)
• Bank wire transfer
• Direct ACH deposit
• Paxum
Payout Percentages
32% to 70%
Payment Minimum
$50 for most payment methods, $120 for wire transfer
Payment Frequency
5 days after the 1st and the 15th of every month
Concept
Premium
Female Models
Male Models
TS Models
Couple Models
Official Reps
Sagi
Alexa Ranking
2421
WeCamgirls Members
144
Incorrect or missing information?
Contact Tristan
---
Cams.com Earnings
On Cams.com the models' earning percentage can go as high as 45% of the net revenue (they charge an extra 25% for marketing and 10% for payment processing) - not counting fan club revenue which can add another $1000 - $5000 per month depending on the number of fans you have.
Cams.com also has a new payment program. Here you can get up to 70%, but it all depends on how much money customers spend per period (2 weeks):
10,001 USD+ you get 70%
6001 USD - 10,000 USD you get 60%
5,000 USD - 6,000 USD you get 50%
0 - 5,000 USD you get 32%
---
About Cams.com
Cams.com is a popular premium cam site that is part of Friend Finder Networks. FFN, founded in 1996 deals primarily in dating, social networks and adult entertainment. Cam.com is the main website for camming.
---
Cams.com Features
On Cams.com, users have several features that they can take advantage of. First, one can use the open Free chat. This option is very similar to other top premium live webcam sites. This option is mainly for introduction and models will rarely be naked. In addition to the Free chat, models can also use the Buzzmode. This option has more of a Freemium camsite concept and allows viewers to tip their favorite model by clicking their live show window, regardless of whether it is an open show or not. This form of chat is basically a version of free chat that allows members to leave tips, make requests, and contribute to the model's tipping goal. The model is only allowed to be naked during the show. Many models in this category start special shows to encourage their fans and members to tip, by placing an initial payment wall. This is to filter those who are just looking for some free nudity on this site.
The next option that viewers and fans can take advantage of is the Private Chat option from Cams.com. In this case, members and models have a one on one meeting. It is also possible to use cam2cam and the connexion option.
Connexion is a very nice feature for Cams.com. If a members has a Lovense Max, it can be hooked up to a model's Lovense Nora to have some real virtual sex.
Users also have the option to watch group shows. This is also called Nude Chat on Cams.com. Like on other live webcam sex sites, this is just like Private Chat, except that other members can interact with the model as well.
There is also the option for voyeur shows. Members can watch a private show in progress as a voyeur, or spy. Voyeurs are not allowed in the exclusive chat, which basically is a private chat, but then without voyeurs.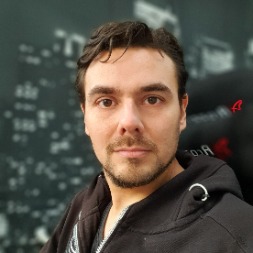 Tristan is a co-founder of this community. Interwebs nerd by day (and by night). Likes to watch sports and has gathered substantial knowledge about the webcam world, by visiting conferences and talking to (and drinking with) people from the industry.
Cams.com Reviews (by members):
Cams.com Reviews by customers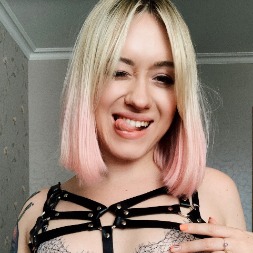 FantasticMsFoxy
wrote a review about
Cams.com
October 11, 2022 - 18:11
Average
Traffic
Payment
Support
Software
Not a lot of members who spend tokens. They take 70% of earned money but for top earners you can get 50%... sometimes more.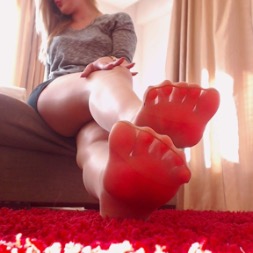 GoddessJolie
wrote a review about
Cams.com
September 3, 2022 - 20:47
Average
Traffic
Payment
Support
Software

PufferFish
wrote a review about
Cams.com
(13 Likes)
August 18, 2021 - 16:04
Average
Traffic
Payment
Support
Software
New update 8/18/21
What has happened to this site? One of the decent things about it which was good support is completely gone.
Now they refuse to address the issue & in fact don't even seem to understand the question so are obviously just sending copy & paste answers or do not speak English.
They refuse to tell me how much I have in total earnings as there was some from a considerable time ago that were to far back to see myself & just explained how to check the daily earnings.
Will not fix the glitch where I can't delete any of my free chat pics even though many are awful.
Were rude & condescending in general.
Dafuq is up with having to use OBS?


UPDATE 2/15/19

As of the 12th Cams no longer allows you to block members without funds from chatting so it has become infested with the worst sort of freeloading trolls and beggars so I can no longer recommend streaming on this site at all. I have no idea what their management was thinking when they did but it immediately turned a nice backup site into a complete shithole.

Here is another site that started off good and has been going downhill like Streamate though not to that extent.
Pros- Live support! Said live support is friendly and doesn't act like actually doing their job is a huge burden.
You can turn off group shows which is great for me as I primarily do fetish and thus can avoid fetish guys trying it in group.
Payment starts as soon as a guy enters your show-no peepers!
There is a time and money earned tracker to keep a eye on how much you're making in the show as well as one in free chat that shows how long you've been streaming in general.
You can keep guys without funds from chatting and I highly recommend that you do or you will be inundated with idiots.
Traffic is better than on Streamate though I have noticed a marked decline in that lately here as well.
Cons- 32% frigging payout
Quite glitchy with frequent audio issues and disconnects though not as bad as Streamate it still happens very frequently.
The owner (I believe he is) Steve actually wants you to lie and play along that you are single and want these guys.
The site takes pictures of your free chat and posts them on your profile so after every shift you will need to go back and delete them because 99% will be unflattering. It's like somehow the system knows when you are looking your worst haha.
They also record your shows and offer them for resell on your profile but don't have the option to give any kind of description so it kind of defeats the point.
No break button smh.
In your earnings section unlike the earnings during the live show it only shows what the guy paid not what you made. That is absurd.
While they still show when guys enter your room with funds they no longer show the amount so you can't keep a eye on those who never spend. While before you could check and if a guy had the same amount as the last 5 times in your room you would know that he not only wasn't spending on you but not on anyone.
They are no longer doing much to be sure models follow the rules and free chat is becoming a free for all.
Site will randomly tell you that you are not moving if you're just sitting there and will occasionally log you off for it even if you've been active but not say dancing lol. They will also give you a warning for "sleeping" if you just close your eyes for a moment even if it was just to say yawn and they catch you but they will ignore the aforementioned rule violations regarding nudity in free chat.
Verdict- All in all a decent site for split camming with another private based site despite its flaws but unlikely to be sufficient on its own.
---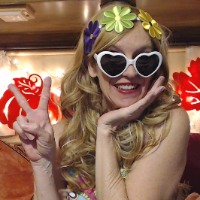 Paisleyluves
November 3, 2018 - 20:53
wow! I signed on this site, but after reading your post, I have decided to not finish the process. Thanks for the information.

PufferFish
November 4, 2018 - 0:27
Honestly, I'd still give it a go. There is money to be made on Cams, just not the amounts that there used to be (except for the top girls of course). If you like private based sites I'd give it a try.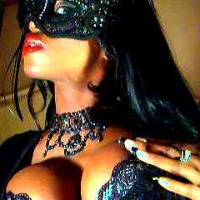 TOPMODEL18
November 7, 2018 - 20:51
Recordings, screenshots, low percentage.....Gross. Not who I would want to trust My ID card with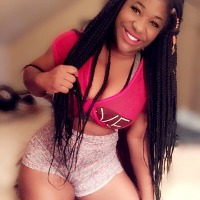 Evangelina_J
November 9, 2018 - 12:36
Exactly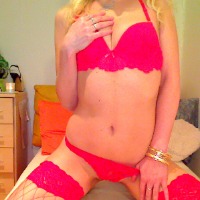 HotAn
February 17, 2019 - 22:57
Omg the talkative freeloaders suck! It's worse than free chat on MFC...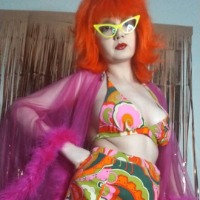 groovynights
December 10, 2020 - 3:31
Just started camming there recently and it sucks literally no one spends any money just a bunch of talkative freeloaders Anonymous
wrote a review about
Cams.com
May 20, 2021 - 3:34
Average
Traffic
Payment
Support
Software
Average
Traffic
Payment
Support
Software
Before Covid this site was very good for me. I had decent traffic with a group of regulars I had built up. I was happy with my earning then, but in the end of 2020 my traffic went to almost nothing.

I know covid has affected all sites but it seems this one has been hit hard. I may go back and try here again one day but for now I stopped working there.

The site overall is decent and software is good. They use OBS which after you get use to its okay. Cams is annoying though to make you enter a new key for each broadcast. Never had any problems with payment and support is good.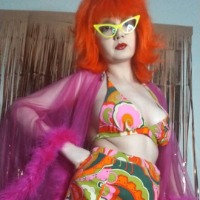 groovynights
wrote a review about
Cams.com
(1 Likes)
December 10, 2020 - 9:27
Average
Traffic
Software
Working on here is a joke. I've live-streamed on this site 5 different times already and I haven't made any money at all. It also sucks that you don't get promoted for being new. Additionally, it's a huge pain in the ass that I have to keep adding a new stream key for obs for every new livestream. No wonder why there isn't a whole lot of broadcasters on this particular site like all the others ones that offer actual potential in making good money.
---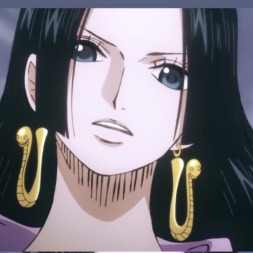 IreliaOx
December 10, 2020 - 18:35
They do not offer option webRTC?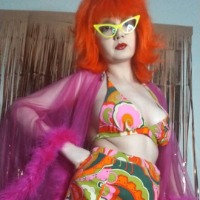 groovynights
December 10, 2020 - 23:11
Yes but my webcam can only do one application at a time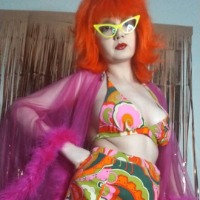 groovynights
December 10, 2020 - 23:13
I brought a second webcam a few months ago gonna use it to stream on streamate and imlive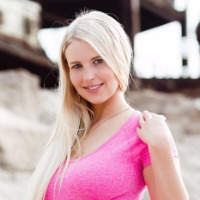 brittanyboo
wrote a review about
Cams.com
April 11, 2020 - 6:34
Average
Traffic
Payment
Support
Software
Not alot traffic. Not like to use obs software, not comfortable to work, and use alot computer cpu. hard to split this site with other sites.
---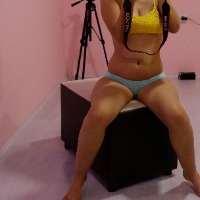 CatalinaSantana
April 12, 2020 - 20:46
yes i told u internetmodelling has the best traffic a lot of lonely men who would pay for feelings ,. they tip to make u smile not to show boobs etc lol
and the pay is at least 100 a day if u r live every day Anonymous
wrote a review about
Cams.com
(1 Likes)
August 23, 2018 - 18:29
Average
Traffic
Payment
Support
Software
use to be good site traffic been slow
---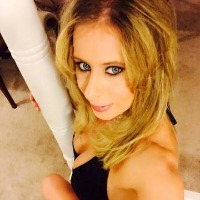 AnastasiaNob
August 31, 2018 - 2:30
yeah it used to be....I even created a new account to have new model status again and I used to be able to make at least over $50 within 4 hours camming on there with new model status but heck...I can spend 5 hours on a Friday evening/night and only make $37 and during week 4 hours and make much less now. sigh
Average
Traffic
Payment
Support
Software
I have been on cams.com for 10 years on and off so I am probably a little bias. I love how in free chat you know exactly how much money a chatter has so you right away know who to spend your attend on.

Payments have arrived on time for over the time I have been on the site which is a huge plus. Customer Service is pretty good they answer emails promptly and they have a very details backoffice - FAQ section and I like how my model account is also the same log-in for the studio account so I have more details of my stats.

I am also an affiliate on cams as well their customer service is pretty great and their tools are pretty easy to use and setting up a white label is also easy to use as well. This one of the sites I would recommend first for a webmaster or cam model.
---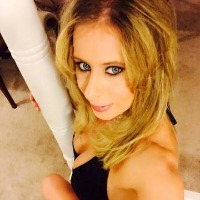 AnastasiaNob
August 5, 2018 - 3:40
Not anymore.. Cams recently changed it to where the paying members in ur room only will show a $ sign but no longer exactly how much they have in their accts which sucks!


minnie
August 5, 2018 - 8:07
It's still better then no sign at all of who is a paying member.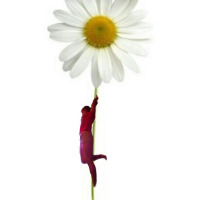 DaisyChaos
wrote a review about
Cams.com
January 19, 2018 - 3:29
Average
Traffic
Payment
Support
Software
Never made it to a payout in fact I don't think I ever had a private here
Cams.com Reviews (by non-members): Ms.
wrote a review about
Cams.com
June 15, 2022 - 13:37
Average
Been using this site as a backup site and I've made $0! Where's the traffic???

I regret opening an account with them, such a waste of time
Write a review about Cams.com