Payment Methods
• Paxum
• Epayservice
• Cosmopayment
• MassPay
Payout Percentages
40% to 80%
Payment Minimum
$100
Payment Frequency
Every 2 weeks or every 4 weeks.
Concept
Premium
Geoblocking
You can block viewers from entering your video sessions, by country or screen name.
Female Models
Male Models
TS Models
Couple Models
Number of Camgirls
No disclosure
Languages
Chathost's simply need to specify which languages they speak on their profile.
Allowed to work on other sites
Alexa Ranking
65727
WeCamgirls Members
98
---
CamContacts.com Earnings
The percentage of session price or gifts that you earn depends on the kind of viewer that enters your session; that is to say, which site did he register on.
Here are the the different kinds of viewers and rates:
CamContacts (chathost payout = 50% from session price) or CamContacts Webmasters (chathost payout = 40% of the session price).
However, for each new Viewer you bring in to CamContacts you get 80% from the session price on all video session and gifts you have with the Viewer forever. Just ask the Viewer to sign up at camcontacts. The Viewer will have the question "How did you get to us?" and here the Viewer should choose "Chathost" and enter your screen name in the field.
Also, you can copy a link from the site to give to viewers that will directly enroll the viewer in your 80% Referral Program.
CamContacts.com on our forums: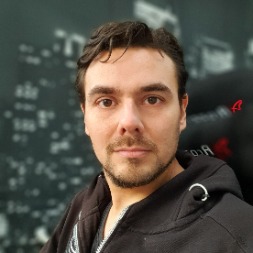 Tristan is a co-founder of this community. Interwebs nerd by day (and by night). Likes to watch sports and has gathered substantial knowledge about the webcam world, by visiting conferences and talking to (and drinking with) people from the industry.
CamContacts.com Reviews (by members):
CamContacts.com Reviews by customers
Write a review about CamContacts.com