You can use BentBox to sell one or more single sets of photos or videos or sell monthly subscriptions to your private community.
On the site you will find adult as well as mainstream content, it's a marketplace for photographers, models and content creators.
Payment Methods
• Bank wire transfer
• Paxum
• Bitcoin
• Amazon Giftcard
Payment Minimum
$100 USD
Payment Frequency
Monthly
Geoblocking
Yes, to Pro Accounts.
Female Models
Male Models
TS Models
Couple Models
Number of Camgirls
Tens of thousands of sellers
Languages
English
Allowed to work on other sites
Chargebacks
They manage all chargebacks on behalf of their models.
Official Reps
janesundy
WeCamgirls Members
4
Incorrect or missing information?
Contact Tristan
---
BentBox Earnings
The models can create Boxes of photos and videos for free on BentBox and set them for sale. The model gets 100% of what she is asking for. BentBox commission is 35% of the final price and it is paid by the buyer. So if a model sells a Box for $10 she will receive $10 every time the Box is sold.
BentBox Frequently Asked Questions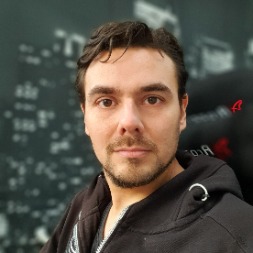 Tristan is a co-founder of this community. Interwebs nerd by day (and by night). Likes to watch sports and has gathered substantial knowledge about the webcam world, by visiting conferences and talking to (and drinking with) people from the industry.
BentBox Reviews (by members):
BentBox Reviews (by non-members): Puma
wrote a review about
BentBox
January 29, 2023 - 9:13
Average
I used but nobody looking my photos Annabellebestia
wrote a review about
BentBox
August 31, 2022 - 16:07
Average
So my experience might be different than most of yours I've been on this site since it very first opened I was actively messaged by people on the site to use new features and not just generic emails I would get customized messages on other sites that I was also working on the staff has always been extremely kind to me and helpful with any questions I may have however silly they may be the site is pretty easy to use but traffic is not the best so it is best to promote it on your social media sites
Write a review about BentBox