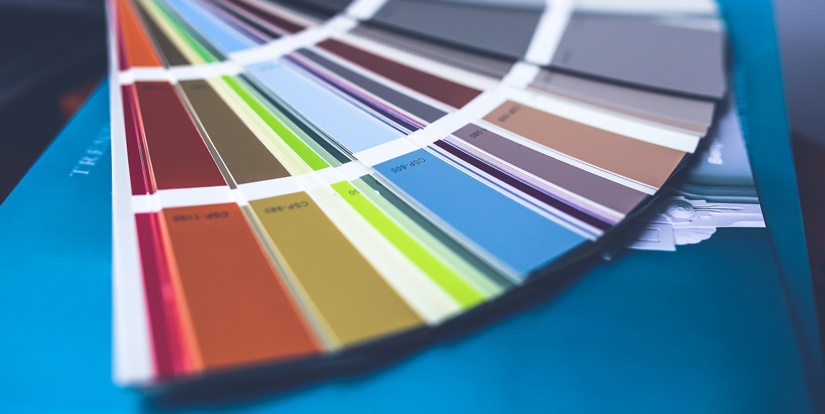 Regardless if you want to make web cam work your primary source of income or a mere sideline, it is of the utmost importance to pick the adult web-cam website that suits your personal needs the best, and that is a challenging task. The reason for this is largely due to the fact that this line of business has grown exponentially during the last 10 years. On an everyday basis, new similar businesses open their virtual doors. We have to take note of this development, because customers as well as models have to choose between these new budding entrepreneurs and the well established players on the market.

As a model you can start by checking the percentages. I.e. how much can I keep of the money that I make? Is it 80%, 50% or can I keep just 20%? Another big question is how is the traffic? Is it a busy camsite, like for example Chaturbate or Streamate? Do I get the chance to perform for them and convince them to spend money? Or am I sitting in front of my computer for nobody at all? And how is the support? Do I get paid in time? Do they help me out if I have questions or need help? To narrow everything a bit down, I'll divide the camsites in two categories. New ones and established ones. You will see that they go hand in hand with a lot of these important questions. So I have to go for the established ones right now? No, there are some pro's and con's for both of them...
Where to start? Old or new?
In the beginning, it feels like this is not difficult at all to make a choice. We assume that customers are likely to choose the well established online venue. Is this really true? To give a short answer: this may well be the case. But... web-cam websites for adults tend to have a big base of regular loyal customers. Additionally, working for a long established cam site, ensures the payment of your salary. As pointed out before, these websites are run by seasoned entrepreneurs, and these would not have been successful, if their frequency of pay outs would have been untrustworthy.

In addition to these facts, there are other factors than these technicalities at play. Web cam sites need good admins. Joining an online site that is already in business, ensures you that the complete staff is aware of the daily routine. You can expect the admins to filter out any persons with ulterior motives such as trolling or stalking. They just have to come into the room - and you will get a safe feeling while going about your business. You will feel stress free. At the other hand, there are some negative sides to joining an older web-cam site. Not entirely surprising, these are related to what we have just pointed out. It is most problematic to find your first customers, because in general people seem to be quite loyal to the models they book on a regular basis.
So not a new camsite?
What is a good way to review new web-cam websites for adults? Is starting out with them really that effortless? This depends on multiple elements. A largely negative factor is the fact that customers have to be driven to a new site that has no prior track record and that has not been endorsed yet. You could say that people need to be convinced that they will get their money's worth. You might get a high percentage, say for example 80% instead of 35%, but 80% of nothing is still, well nothing...

Nevertheless, the great advantage is that once you have established your clientele, they are rightfully your clients. What you have to do now, is present them with captivating content. This way, they will not look for a different model, because the number of onsite models is pretty limited to begin with. Additionally, the number of hosts does not stand for diversity when it comes to newly established web-cam sites for adults. This is a great advantage, even more so when you work for a niche audience that does not belong to the general group. You will stand out in the crowd. This may be a little bit challenging, but, you should take into account the methods used to pay and other tech related issues too. An earlier established site has already gone through the ordeal of such teething problems. A start-up encounters these just now. It is very well possible that a longer period is needed to settle these difficulties.
Likes (27)
kandy_anjel
,
LilPixy
,
Ellie_
,
DHarper
,
Ginnyyy
,
LustyDolface
,
HotPinkAngel
,
danep
,
tweetstatus
,
Ginger_Vixen
,
AnjaMorganX
,
SavannahMay
,
PrettySuzFun
,
starlight
,
ShanelEbonii
,
ayumipie
,
SophiaBacall
,
DavidHunter
,
vickiecams
,
jade4you
... (show all)
, Katidiamond, ukrose, AphroditeLov, EstherH, ShanaStorm, SexyFit58, JenniferBarb,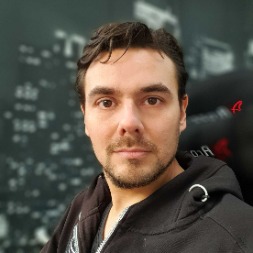 Author
Comments
Thank you so much for this post!! I have been going out of my mind trying to make this very decision.
This is a very cool piece indeed. It sheds a light on how complex, diverse and creative this trade is.
Simply an amazing article. My hat is off to you. This article has inspired us here at Camscapade (new site) to start a daily "In the Life of a Live Cam start Up" post. You are correct in everything that you have said about starting a new cam site. Will we be around in 8 months? We hope so, but no one can tell the future, you can only plan and manage your own expectations. I hope that you will follow us on our journey in our posts. D. Parker CEO Camscapade
It's important that you do some research before you start building your profile on a specific cam site. For me for example, was pretty easy because I had the support of the studio that I'm working with. Congrats for the article. Really helpful !
Wow nice article, I love it. And you're totally right. Choosing a site to work on is a bit challenging at first, because there's a lot to choose from. But if you pay attention to the reviews, to the percentage and what the camsite is all about, you'll be able to pick the right one for you. At first I had to choose between a "private" type site and a free site and I tried them both and realized that I'm better on a "private" site. I'm good at teasing people in free chat and really good at making them come private.

I greatly appreciate the article. For me the choice was directly related to the quickest and largest payout so that I can invest in better cameras, clothes (briefs...lol), hair cut, i'm already feeling in over my head again as I write this. My goal is to gather a base that is happy to say hi, but will schedule private shows. Money is huge to me, second to that or right beside it is fun. Whatever site you work for make sure that you are enjoying your experience. Much love and stay safe/sane out there.
I started on MFC, as I was referred by a bi guy friend I felt like he would know. Lol... considering YouKandy for a secondary as they offer integrated sales of content. But, looks a bit slow over there on the webcam side. More to be revealed...

Great article thank you hun

Thank you for the article, but can you give me reliable sites where I can work? I'm new and I would like to get into the field.😘😍
Sign up to leave a comment!
Related Posts
All over the internet, people tout the success they've found with passive investing. Nine times out of ten the pitch includes words like "easy money" or "overnight success". The idea of it is appealing – who doesn't want to make money while they sleep – but is that the reality? *break* So today we're breaking down the idea of passive i [...]
Streamate Models has been hard at work this year to continue to improve our platform, deliver high-quality traffic, and give our models new tools and options. Below are just some of our recent updates, and many more are on the way! *break* New Multilingual Documentation Streamate's fast-growing global traffic has attracted a surge of new models from all around the globe. To help more of our mo [...]
The New Camming Perspective (NCP) studies claim it is possible to make the market be reasonably socially responsible and more humane while keeping it profitable as well. While there are different paths to follow in making the world of camming progress, the NCP has been playing its part in Brazil.*break* Taking into account that we are a small social movement, our results were achieved with litt [...]
Want to write an article or get interviewed?