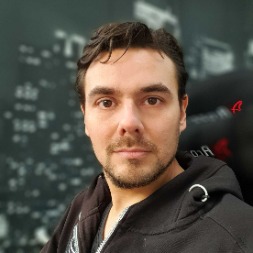 Tristan
published:
To the Members of the WebCam Industry:
[i]I got this letter and I just wanted to share it with you:[/i] Please allow me to introduce myself. My name is David Billings. My main account is Virgil68 on
LiveJasmin
. I am writing to you today out of an overwhelming sense of gratitude to a member of your industry. You see, she helped save my life. I completely understand this isn't the function of your industry; I'm not suggesting that. I respect you for what you are. I simply wish to tell you about a way in which a member of your industry transcended the basic fabric of what you do and made it so much more. I don't know that you get to hear from members about these things very often. I just felt that it was important that I tell you this story. Many of us who patronize your business do so for reasons beyond simple titillation. In my case, chronic illness and pain keeps me very isolated, so, as much as I was looking for a beautiful lady to interact with, I was looking for much more. I was looking for human connection. Such connection is not required of any performer. It requires a degree of vulnerability that is challenging for performers, so I don't ever blame them if they choose not to communicate. However, I did find myself gravitating toward models that were willing to talk and interact, even in free chat. And that's where I met the star of my tale, a remarkable lady who I am proud to call friend, Ophelia Marcus. You probably know her better as LittleRedBunny. She entered my life as I was struggling with a recurrent infection that came back over 30 times over the course of eight years. It had started making me septic and had also started to come dangerously close to killing me. I was quite close to giving up. Ophelia accepted me without judgement or reservation. She invited me into her fold of regular fans- people I also proudly call friends. She didn't beg for tips or privates. She didn't simply "tease" in freechat. She genuinely interacted with everyone. She remembered names, birthdays, personal problems people were struggling with, and details about the joys in the lives of her members. I was quite skeptical at first as I had been burned in the past by thinking I had found connection with a model; however, she stayed consistent for years. Slowly, I started to reach out and interact with her myself. I started tipping to share music with her. I started having private sessions with her as I could. They weren't about a sex show. They were mostly about slowly opening up to her, and she never insisted on the sessions being about sex. She allowed me to come to her like a maiden summoning a unicorn. I figuratively laid my head in her lap, and a strange thing happened. I started to remember what I cherished about life. With several shaky starts, I started to actively get healthy- losing weight and finding ways to stop the infections. It's been rough, and I have a long way to go, but I have been infection free for over two years now. My optimism about my health is higher than it has been since I was in my 20's. Just this year alone, I have lost 100 pounds and am slated to have a life-saving surgery within the next two months. Of course, I had to do this on my own. I had to make the decisions and stick with them. I had to struggle through the discouraging times. Nevertheless, Ophelia remained a true friend through all of this- encouraging, cheerleading, celebrating, and even sharing an occasional tear. I am profoundly grateful to her little red self as she contains a Tremendous Red Heart under those delectable freckles and red mane. I would be foolish not to acknowledge how much she has helped me. For you, she is your Red Queen- a figure who redefined your industry. For me, she is a goddess in training- a healer of great potential. More than that, she has become a true friend- a friend who, yes, I tip and talk to in private sessions when I can. She's an industry treasure, but, more than that, she is also a shining example of how a performer can connect with her member with amazing success. She's made her members curious about your industry, and her members in greater numbers are paying closer and closer attention to what is going on with the business. This leads me to a concern that is central to this whole narrative. I begin to see shifts in the industry that bother me on a gut level. I see some performers taking a cynical and callous attitude toward the members, and I see people running studios and platforms fostering these attitudes- raising them up and elevating them. I see some prominent performers, who sincerely seem to hate performing, encouraging the control and manipulation of members. This will backfire horribly if it is implemented in any widespread capacity. I watched Ophelia attempt to counter this trend with her Little Red Academy- an idea that then was gleefully pilfered by many others with little to no credit given to the person that came up with it in the first place. Hers was a grand idea- show performers how to relax, connect, feel comfortable, etc. It was about empowering the performers, to give them confidence. It's all about increasing their success and comfort. In turn, it would create a better environment for us members. In turn, the performer is even more successful. It's a pity Jasmin hasn't created a performer relations department and placed her at its head- their loss. To come full circle, I believe most members come to your sites seeking some connection, and I think her approach is the key. She easily deserves any awards offered for a model who is also a best friend. I credit her as being a large factor in saving my life, and, right now, she's the only reason I continue to support your business. Cherish her, for, when she's gone, you will never find another like her. Better yet, let her set the tome for your business moving into the future. Thank you for reading my perspective, and I hope it lets you peer into the perspective of many of your members. I am submitting this for publication. I really want as many people in the industry to see it as possible. You should all know that you are appreciated on more levels than you realize. Sincerely, David M. Billings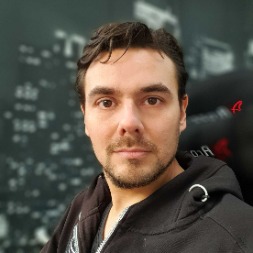 Author
Related Posts
Are you prepared for an entire month filled with incredible talent and unforgettable live performances? November is just around the corner, and CAM4 is excited to introduce its very first XXX FACTOR talent show. This extraordinary talent showcase is a must-see, featuring a prize pool that's larger than ever before. The best part? Absolutely anyone can emerge as the champion. Do you have a unique [...]
Gaming Adult is currently seeking fresh brand ambassadors for Trans Pornstar Harem, the newest release from our in-house gaming studio called Kinkoid. Kinkoid is renowned for developing popular adult games such as Hentai Heroes, Gay Harem, Comix Harem, and Pornstar Harem, which collectively boast a growing user base of over 20 million registered players. Gaming Adult has a reputation for making [...]
Whilst there are many webcam providers around nowadays, originating from various parts of the world, there are not many that come from Britain. Babestation is one of the few that come from the UK, and is by far the best known – becoming a household name in Britain and regularly receiving national media coverage. Babestation first began in 2002, but it was as a TV channel that the brand first [...]
Want to write an article or get interviewed?