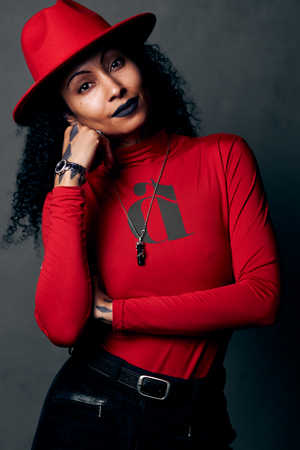 Hi Femme Fatale, great that you want to do an interview with us. You have a lot of experience in adult. First as a kink model and now you work for a company that is active in the industry. Can you tell us a bit more about yourself? Where are you from and for which site do you work?
I am Canadian, and based in Canada. I work for Arousr.com and Arousr is also a Canadian founded and based company out of Montreal, QC
How would you explain Arousr to those who don't know it?
Arousr is a Kink/Vanilla Friendly Adult Entertainment Platform. You can come to Arousr to explore your sexuality in an anonymous, safe and consensual way with sex positive Female adults. There are Text/Video/Phone chat options. We are for anyone who is curious about kink/sexuality, and for those who simply want a healthy outlet to connect one on one on a deeper than surface level with a Woman.
How did you get into the adult industry? / How long have you been a part of the industry?
I used to be an international model and was featured a lot in Latex/Fetish types of magazines in the UK such as Bizarre magazine when the print industry was still booming. This was over 10 years ago, 2005 - 2012. From working on sets and going to Fetish events across North America I got a lot of exposure to the Kink/BDSM community. 
I found it very powerful to discover my own turn ons/off in the kink industry as well as get a better understanding of others. I also really enjoyed the distinctive nuance between hardcore porn and Kink/BDSM culture. This made me interested in the business side of things in regards to what happens behind the camera and ways in which I could use my real life knowledge of the Kink/Fetish world online to help connect people to their wants/needs/desires.
How would you describe yourself, and what is your area of expertise?
I'm a Sex Tech Expert and I also assist with Branding and Public Relations
What is your ultimate goal for the company?
My overarching goal for Arousr is to make it a household name. Porn is a household name but it's also heavily saturated and almost becoming mundane due to its over accessibility. Not to mention the questionable ethical practices of a lot of the bigger tube sites out there when it comes to consent & revenge porn sharing. Subscription based sites that became most popular during the Pandemic only work really well for a select few content creators and their fans.
I'd like to make the general public aware of the understanding of the distinct nuance/nature between Kink and Porn that I have and that we all have at Arousr. This is also while being able to offer people a safe place to explore their sexuality anonymously and consensually with an adult. Sexual wellness overall has been underrated for far too long, Arousr can serve as a place for all people to explore this very basic human needs in a one on one environment with a real/engaged/verefied human.
What can we expect from your company in the near future? Are you going to introduce new features?
We always introduce new features! More recently we have launched our Chat Roulette feature where users can switch between multiple hosts online during our Roulette Hours. This happens daily from 3PM to 11PM (EST) / 8PM to 4AM London Time.
The first 250 Chat Sessions (which are all one on one) that occur on the site during this time are Free for our members and we also pay our Chathosts for their time spent in Free Chat with our members during these Roulette hours. It's a win/win and an excellent way to meet new people and establish new sexual connections online.
What are the best and worst things about working for a company that is involved in the adult industry?
The absolute best part is the Sex Education you get. You can easily apply all the things you learn about Men/Women/Non Binary into your sexual repertoire. This helps you as a human become less shameful when it comes to talking about intimacy/sexuality/sex. You also become more empathetic to other people's needs and desires. Even if a kink/fetish is not for you, you don't shame it or frown up on it, you understand the "why" behind it. 
The worst is the close minded nature of the other side of society and the business world. Where people who do not understand the full nature of sexuality (and more than likely their very own) will still attach stigmas/shame to being involved in the Sex Tech world simply due to the fact that the word "Sex" is involved. 
There are a lot of sexually repressed people in the world, especially in the corporate business world! These types of super conservative people tend to not value sex industries as highly as they do Big Box Chain corporations that literally exploit their workers in foreign countries to inflate their bottom line. Why is Sex still seen as such a taboo thing when it's how we all got here in the first place and brings us pleasure?
What is your off-the-job life like? And do you tell everybody that you work in this industry?
I have no shame in my game, I love being a Sex Expert and being a Woman working in Tech for company that has a fantastic business ethos leaves me feeling karmically charged each day I sit at my desk.
However, I'm also a very private person, so I don't advertise what I do personally unless I am talking about something relevant to my work. I separate my work from my personal life pretty seamlessly. I think it's good to have a separation of what you do and who you are. It's very healthy and in this day and age, privacy, anonymity is the new celebrity. 
What is your view on the future of clip sites?
I think humans need more real time connections to get deeper than surface level validation. Simply watching clips is such a saturated market. Everyone is playing the same game. Adult performers need to diversify their talents and really double down more on personality vs. sexual acts alone. I think clips have served their purpose since streaming started in the 90s but I don't see this as the way of the future. Genuine connection is the future, and people are starving for it now.
Do you have some tips for new cammodels / content creators?
My main advice to Women is always the same. Whether you are a model/creator or just a Woman in the world and have no affiliation with the entertainment industry. I'm happy to share it with you.
Do not rely on just your pretty/looks, it will only get you so far. Double down on that one thing about your personality that is unique to you! There are people out there searching for it, and they will never find you if you try to be like anyone else but yourself. Personality over performance, please.
Where can we read more about you or get in contact with you?
Arousr.com baby! We have a ton of excellent content we share for free there for the general public to access.
I have interviewed our Chathosts for our Podcast "Discover Your Kinky Self" to share their stories using our platform.
We also work with Sexologists who answer some of the most niche/popular kink/fetish questions online in our Kink Education Section.
Members can also create free profiles on our site and also get a Free 100 Credits to use in order to chat with our ladies online without requiring any payment information up front.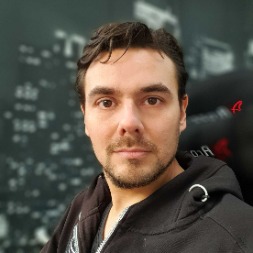 Author
Comments
No comments yet
Sign up to leave a comment!
Related Posts
Hi Frankie, thank you for doing an interview with us. I've known Skyprivate for a long time and still remember the first presentation I attended almost a decade ago at a tradeshow. The company has grown quite a bit since. But later more about Skyprivate. Can you tell me a bit about yourself first? How old are you and where are you from? And how did you come in contact with the industry? I'm [...]
Hi MissBerry, thank you for doing this interview with us. You are relatively new to the cam world and we'd love to hear your experiences. Let start with some basics. How old are you and where are you from? I'm 24 years old, I was born in MG, Brazil and moved to Portugal around the age of 2. Do you tell your friends/family you are a cam model? Yes and no, my close friends and my Mom k [...]
Hi Tessa1, wonderful that you wanted to do an interview with us! You have been in the business for quite some time and we'd love to hear your experiences. We can start with some basics. Can you tell me how old you are and where are you from? I'm 47, began camming at 26 so I've been around a long time. From the U.S. What are you passionate about? T [...]
Want to write an article or get interviewed?