In the Spotlight will be a new returning topic on WeCamgirls. Today's guest is stormiie. Thank you for your time and enjoy the read!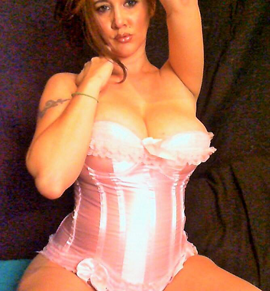 How old are you and where are you from?
Im 36 years old from Houston Texas

Is webcam modelling your day job?
It is more my night job

How did you come in contact with the cambusiness?
I stumbled on the site Cam4 and was curious to what these girls/guys were doing . I read the site and signed up right away and was online within an hour, I have now been a cam model for a year.

How would you describe yourself as a camgirl?
Fun ,Flirty just your all around Southern Girl. Uninhibited just some rock and roll and a lot of nakedness.

Where can we see you and how long have you been working there?
You can find me on Cam4 I am mostly there in the evening just about every day.

Have you also been working on different sites?
I have worked on Chaturbate and sometimes you can find me on Camfuz .

Do you also have a personal website?
I am in the process of that, It's just about ready.

Do you have a special room prepared in your house for your shows?
I mostly use my bedroom, Its comfortable and I have everything I need for my shows.

How was your first modelling experience?
It was fun. At first I was getting naked for nothing till I got the hang of things.

What's the most appealing thing about your job?
I can sit in my room and still make an income being a single mom of 5 ,that extra income goes along way.

What do you like least about your job?
I can't say that I have a least favorite about my job I really love camming and meeting new people. I have built really good friendship and met awesome people.

Do you have a funny story or experience to share?
When someone knows you and has found your cam, yes funny and embarrassing all at the same time.

What are your plans for the future besides cammodelling?
I hoping to take Camming pretty far. I'm looking into Modeling, Calendars I strive to be a well-known Cam Model.

Any tips for new camgirls?
Stick with it, Camming is not as easy as you think. You may not make the big bucks right off the bat but it will come if you stick with it. Treat you fans good and they will in return treat you well. Not only be nice to the tippers but the non tipppers they may come back and tip you. Bonanzaa36f
Superstar
February 14, 2014 - 19:12
Nice to learn more about ya! Totally second the tip on being nice to no tippers, u never know when they will start and u just might be the reason they do