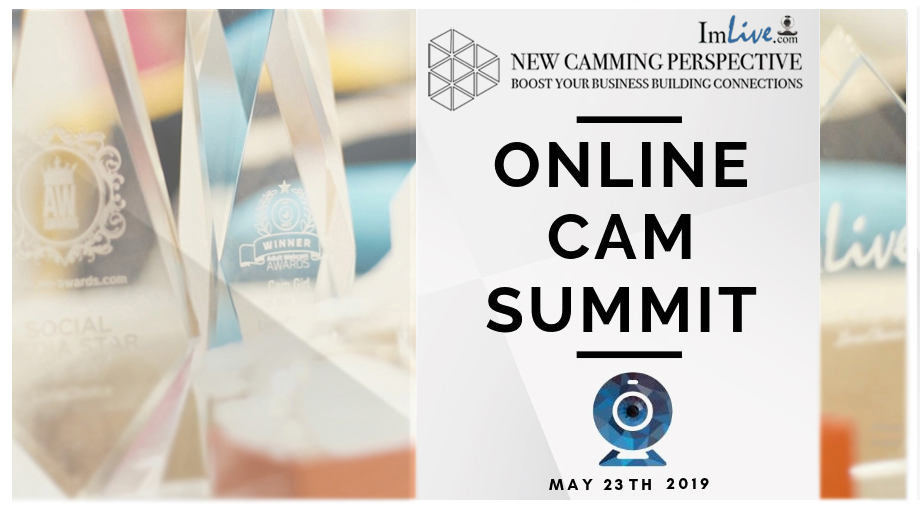 Discover how the NEW CAMMING PERSPECTIVE - supported by ImLive.com - is impacting the Camming Industry since 2016 and what's the next trends at the Online Cam Summit for FREE
Priscila Magossi
IMLIVE Communication Scientist
The
NEW CAMMING PERSPECTIVE
stems from the need for introducing the
SOCIAL ASPECT
to the Live Cam Industry, which regards camming as a sexual activity only, and no longer is contemplated by the enterprise as a whole.
In 2016 my academic studies, dealing with the industry, began with the initial concept of
"BUILDING CONNECTIONS"
, which is rooted in variations of reciprocity of verbal interaction - the very essence of social relationships.
A year later, in 2017, the flourishing approach was expanded to include the notion that verbal skills are only the first step, among many, to build a connection. In order to maintain a relationship (have more returning members), it is necessary to have some familiarity about human subjectivity, in order to establish better rapport. This phenomenon of maintaining meaningful relations - and not only initiates them by the capacity for verbal interaction - was named the
"SOCIAL ASPECT OF CAMMING"
.
Thus,
"BUILDING CONNECTIONS"
through the
"SOCIAL ASPECT OF CAMMING"
set up the NEW CAMMING PERSPECTIVE, a completely new vision for premium cam sites, which is gaining popularity and is starting to be discussed as a new industry path in 2018 for various reasons:
* Its relevance in the language and attitude of the greatest names involved in the business;
* Studio marketing campaigns and slogans focused on camgirls' emotions;
* New seminar themes highlighting discussion regarding sexual division of labor in business, where men usually make the rules and women follow them;
* New categories for awards shows that aim to reduce female objectification online;
* New companies specialized in protecting models against piracy/illegal content, etc.
* New companies in the process of developing services that feature items like camming mental health care for example.
The rapid growth of the
NEW CAMMING PERSPECTIVE
and the ratios that it has raised lead us to the conclusion that the
science
behind this perspective is already setting trends in the Live Camming Industry.
At this moment, you must have been asking yourself:
How could she have been able to predict the Industry's trends - alone - and affect the whole market? How could she know that everybody would get interested in building connections, social aspects, emotional support, mental health care, empowerment of women, etc., if she is the only one able to describe the concepts with a precise definition? How is she going to reveal the next trend?
Since I was a teenager I have been studying communication, semiotics, sociology, history, neuroscience, psychoanalysis, etc.; and since my first day online, as a model in 2010, I saw a great opportunity to apply my academic studies about human behavior. After all, camming, in a short definition, is the relationship established between models and members through videochat, i.e., the relationship between people, which lead us to conclude that we can predict the next trend by studying social science. Thus, my job was the insertion of social trends from essential human needs in the camming industry. Also allowing that it wouldn't be possible to create guidelines for any business without considering the socio-cultural context and expect good results for too long.
On May 23th, I will present upcoming trends for the Camming Industry, based on those
NEW CAMMING PERSPECTIV
E studies. I'll be talking on behalf of myself and ImLive: the first webcam platform to position itself as an advocate for models' quality of life in the camming market. Let's consider that so many studies in neuroscience help prove that the greater the welfare in the workplace, the greater the employee's profitability.
You can register for
FREE
at OnLine Cam Summit
onlinecamsummit.com
and watch the video series presentation to find out what's coming up!
Yes, I can predict the next trend and it will be revealed during this presentation!

______________________________
ABOUT THE AUTHOR
Priscila Magossi is a journalist (Mackenzie-SP/Brazil, 2002-2005), with a master's degree (2006-2008) and a Ph.D. (2010-2014) in communication and semiotics (PUC-SP/Brazil). Since she has started her journey in the communication field, she has been studying the impacts of the mass media and the cyberculture in the post-modern society, focusing primarily on the social bonds dynamics. Regarding her main activities in the Camming Industry, Magossi is the author of the
"New Camming Perspective"
(
) a way to understand premium cam sites based on scientific literature and centered on the main concepts of building connections between models and members through the social aspect of camming - instead of reducing it to the sexual aspect. Taking into account ImLive.com has positioned itself as the first cam site worried with the models' quality of life in the camming market, Magossi has recently joined the team in order to contribute to the platform with the application of her most recent scientific studies about models' emotional needs and camming mental health.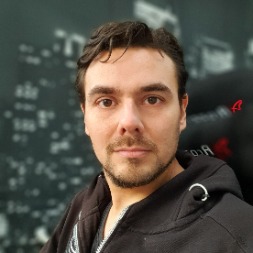 Author
Comments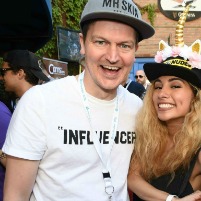 tonytheponey
Wizard
May 13, 2019 - 13:28
Can't wait to see this full session on the OnlineCamSummit!

BeckyGrant
Demigod
May 14, 2019 - 14:24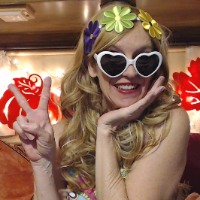 Paisleyluves
King
May 24, 2019 - 20:52
This is the second one I've signed up for and always learn something new and benefit from the information.
Sign up to leave a comment!
Related Posts
What is Pineapple Support A safe caring place to open up and share our emotions without fear or judgement… isn't that something that each and every one of us would benefit from?! You see, this is the thing, so may people look at therapy as a last resort, the place you go when you are no longer able to cope on your own, and it can be. But therapy is also an act of selfcare. A way to [...]
I want to thank everybody for this amazing video and especially Rutger for putting it all together. I've been going to cam world shows and conferences for almost 10 years and I've been lucky to meet with the biz finest. The cam industry is bursting with warm, genuine and beautiful people and I'm proud to be part of that and to call you guys my friends. With love, Tristan. [...]
Exploring your own sexual curiosity is so much more satisfying when you can maintain an element of anonymity as you delve deeper into what you enjoy without having to have any awkward moments along the way. Shemale Cam specializes in giving you free full access to the sexiest trans cam models while maintaining your privacy completely! "We recognize that many of our fans are very proud of th [...]
Want to write an article or get interviewed?