| | |
| --- | --- |
| Technical Information | Max Video Resolution: 1080p/60 fps in MJPEG Supported resolutions: 1920x1080, 1280x720, 960x540, 848x480, 640x360, 320x240 Supported frame rate: MJPEG: 60 fps, 30 fps, 24 fps, 20 fps, 15 fps, 10 fps, 7.5 fps, 5 fps YUY2, NV12: 30 fps, 24 fps, 20 fps, 15 fps, 10 fps, 7.5 fps, 5 fps Lens: Premium Full HD Glass lens f/2.0 - focal length 3.7 mm Field of View: 78° (diagonal) Focus: Autofocus(10 cm to infinity) / face based autofocus with Logitech Capture Built-in Audio: Dual omnidirectional mic with noise reduction filter Stereo or dual mono channel Windows® 10 or above macOS® 10.14 or above 7th Gen Intel®Core™ i5 or later USB 3.1 Gen 1 Type-C direct connection |
| WeCamgirls Members | 1 |
Logitech StreamCam on our forums:
Logitech StreamCam Reviews (by members):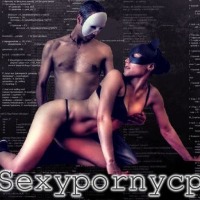 sexypornycp
wrote a review about
Logitech StreamCam
February 9, 2021 - 21:31
Average
Price
Support
Usability
Software
when using it for streaming purposes is it quite nice, but is not good to take pics and videos, pretty fine when used with xsplitvideos. The Logi Software is not so complete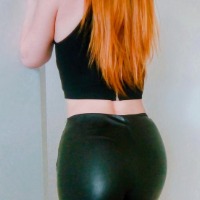 RedRobyn
wrote a review about
Logitech StreamCam
January 27, 2021 - 11:32
Average
Price
Support
Usability
Software
Okay, I had to get a new webcam as I lost my old one.I was going to get the logitech c922 but it was incredibly expensive due to demand and out of stock everywhere. So, I bought this one instead for about the same amount they were charging for the c922 and got next day delivery. One thing I will say is to order an adapter if your computer/laptop doesn't have USB-c port.
The webcam is clear with great image if you have good light source, otherwise there is a lot of noise in the background, especially with darker colours.
The main gripe I have is that you have to use the logitech capture app to configure the image as this won't be saved in OBS. It is slightly inconvenient but it does what it needs to do.
I like the option to turn the image portrait, not that I have ever used it this way but I'm thinking it maybe useful for skype mobile clients? I need to ask them really.
It's a pretty good webcam, just a bit costly since the demand has gone up.
Write a review about Logitech StreamCam