I want to thank everybody for this amazing video and especially Rutger for putting it all together. I've been going to cam world shows and conferences for almost 10 years and I've been lucky to meet with the biz finest. The cam industry is bursting with warm, genuine and beautiful people and I'm proud to be part of that and to call you guys my friends.
With love, Tristan.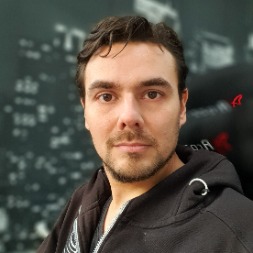 Author
'Love is a serious mental disease.' - Plato Phaedrus
Comments
No comments yet
Sign up to leave a comment!
Related Posts
Exploring your own sexual curiosity is so much more satisfying when you can maintain an element of anonymity as you delve deeper into what you enjoy without having to have any awkward moments along the way. Shemale Cam specializes in giving you free full access to the sexiest trans cam models while maintaining your privacy completely! "We recognize that many of our fans are very proud of th [...]
Lots of free webcam sites today feature softcore cam girl cuties teasing their fans in front of their cams, but where do all the really dirty girls go to show off their naughtiest fantasy sessions? We finally found out! "We are cam fans first, and when we want to watch sexy girls getting nasty for us, we always found ourselves searching for the dirty girls who are willing to do more extreme [...]
Quarantine is helping many people to reevaluate stereotypes of what the perfect body really looks like. As people have been staying inside more and the bikini weekend has become something for many to put away in their mind until the time comes for social distancing to end, many are seeking out curvy models with a more formidable stage presence during live cam sex show performances. "At BBW [...]
Want to write an article or get interviewed?