I want to thank everybody for this amazing video and especially Rutger for putting it all together. I've been going to cam world shows and conferences for almost 10 years and I've been lucky to meet with the biz finest. The cam industry is bursting with warm, genuine and beautiful people and I'm proud to be part of that and to call you guys my friends.
With love, Tristan.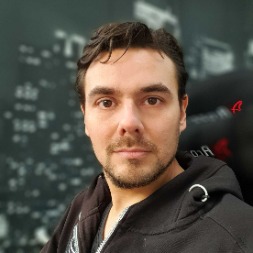 Author
Comments
No comments yet
Sign up to leave a comment!
Related Posts
Whilst there are many webcam providers around nowadays, originating from various parts of the world, there are not many that come from Britain. Babestation is one of the few that come from the UK, and is by far the best known – becoming a household name in Britain and regularly receiving national media coverage. Babestation first began in 2002, but it was as a TV channel that the brand first [...]
What is Pineapple Support A safe caring place to open up and share our emotions without fear or judgement… isn't that something that each and every one of us would benefit from?! You see, this is the thing, so may people look at therapy as a last resort, the place you go when you are no longer able to cope on your own, and it can be. But therapy is also an act of selfcare. A way to [...]
Exploring your own sexual curiosity is so much more satisfying when you can maintain an element of anonymity as you delve deeper into what you enjoy without having to have any awkward moments along the way. Shemale Cam specializes in giving you free full access to the sexiest trans cam models while maintaining your privacy completely! "We recognize that many of our fans are very proud of th [...]
Want to write an article or get interviewed?