Most of all, we hope that everyone is safe and healthy during this complex time. as we move forward together we will all share in the cam community responsibility to promote best health practices, and we will also do our best to highlight opportunities that will help performers overcome financial obstacles by providing what fans really want to enjoy most.
That all starts with a major shift in viewing habits of many customers who are now choosing to participate more actively in Cam2Cam live sex shows online!
As the Corona pandemic of Covid-19 continues to spread globally, many companies and governments are making major policy changes that are requiring a record number of employees to work from home. Employees who are suddenly working at their kitchen tables at home alone seem to be seeking more digital intimacy than they had previously. This makes plenty of sense, because pre-corona many fans would watch live cam shows to get in the mood before going out on a date or having sex with a girlfriend. Now, with so many people quarantined, the dating aspect is being paused and fans are hoping their live cam model muse can be part of their sexual gratification from the first moment to the very end. That's why so many fans are now turning their own cams on as well and participating in private shows together with their favorite cam girls.
The one site that has been focused on the Cam2Cam market the most is and their numbers are skyrocketing.
"In Italy our visitor traffic is up nearly 9,600% between 9AM and 5PM local time since the outbreak was announced," said Rod Gloria of Cam2Cam.com, a website that specializes in two-way adult webcam live streaming entertainment. Mr. Gloria told WeCamGirls that "Seattle is also getting there with a 7,100% increase and New York is up almost 8,000%. Perhaps even more importantly these numbers are growing daily and models are able to access more fans than ever by broadcasting live on our site right now."
As millions of people move their lives away from a shared office setting and begin a month or more of work without the community of a cafeteria, water-cooler banter or even a simple hello from an attractive coworker in a nearby cubicle, the need for an intimate human connection is drawing many to use their webcams for a whole lot more than office meetings. States including Washington and California have now enacted legislation to prohibit public gatherings. Bars and clubs are shuttering their doors indefinitely due to a lack of foot traffic, closure of nearby office buildings and the decision of most adults to stay home unless necessary in the aftermath of warnings from governments and health officials to avoid public places.
Cam2Cam technology isn't all that new, and it doesn't require any technology from the model beyond what you are already using. The fan just turns on their cam, pushes a button on Cam2Cam.com and allows you to see what they are doing during your show. A few other cam sits offer Cam2Cam functionality but only Cam2Cam.com is completely focused 100% on making this option available for every show. That means more visitors to your cam room, longer shows at higher price points and a much greater potential for tips on top of all that. As an example, visitors to a Cam2Cam website are presented with a simple to browse listing of other men and women who are available online right now with a shared interest in having virtual sex via a two-way mutual masturbation streaming video feed.
Many shows go longer than 15 minutes, and fans who are part of the show feel more fully invested in the performance so they are usually more willing to tip when a show is complete. To learn more and earn more with your time online, visit right now and get your own performer account started. Cam2Cam is as easy as watching your fans, and their money come in during every new show you do during this quarantine and also long after it's over. This is a major shift in the industry and will likely last a very long time, but as always those who get on it first will be the ones who earn the most!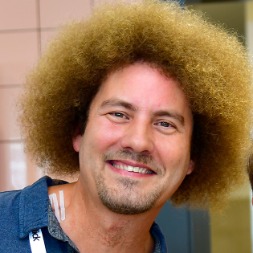 Author
Comments
Belongs to streamate as i see. i had account there, im try my luck again, thanks for the advise!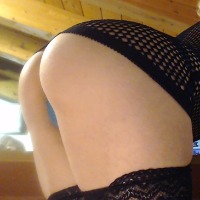 Lagertha69
Professional
March 26, 2020 - 11:42
But if u have no privacy 'cause husebald, children are at home too you cant take advantage from this
I have kids and I just wait till they go to sleep has been great traffic for me entire time I've worked with streamate love them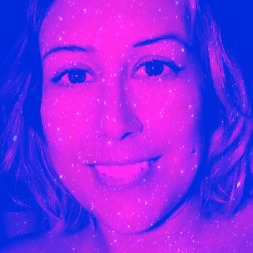 FawnaFuller
Wizard
April 10, 2020 - 14:14
It's just a streamate studio such shitty low percentage payouts I can't stand them. Streamate corporate took 6 months to issue my last studio check total fucking rejects in that office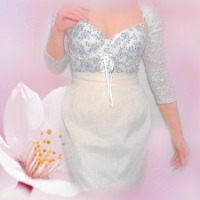 LovelyLady
Wizard
April 22, 2020 - 21:22
To begin with, more customers would love to cam2cam/video chat as it's safe, but even more can't as they don't have the "me time" anymore... that increase in traffic (on all sites) was and still is orientated mainly in watching the teasers or the videos/pics free or for a little fee. It might have been a boost at the beginning of the crisis, but I don't think there is anymore. Right now, both sites and models struggle to find new ways/advertise/attract clients, it's even more difficult! Why so? Because there is a huge a lack of money in customers' pockets and a huge fear of loosing jobs for those who have it... Economy is changing! Well, just my two cents

!
Sign up to leave a comment!
Related Posts
What is Pineapple Support A safe caring place to open up and share our emotions without fear or judgement… isn't that something that each and every one of us would benefit from?! You see, this is the thing, so may people look at therapy as a last resort, the place you go when you are no longer able to cope on your own, and it can be. But therapy is also an act of selfcare. A way to [...]
I want to thank everybody for this amazing video and especially Rutger for putting it all together. I've been going to cam world shows and conferences for almost 10 years and I've been lucky to meet with the biz finest. The cam industry is bursting with warm, genuine and beautiful people and I'm proud to be part of that and to call you guys my friends. With love, Tristan. [...]
Exploring your own sexual curiosity is so much more satisfying when you can maintain an element of anonymity as you delve deeper into what you enjoy without having to have any awkward moments along the way. Shemale Cam specializes in giving you free full access to the sexiest trans cam models while maintaining your privacy completely! "We recognize that many of our fans are very proud of th [...]
Want to write an article or get interviewed?