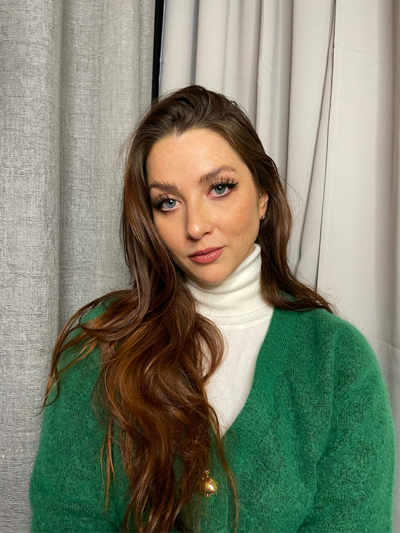 Hi Tati, great that you wanted to do an interview with us! We have met a couple of times at shows and conferences and I'm glad you want to tell us a bit more about yourself and the company you are working for. Let's start with you, where are you from and for which site do you work?
I'm located in Finland, Helsinki, where I work remotely in the Production and Marketing departments for LiveUnicorns.
How would you explain LiveUnicorns to those who don't know it?
LiveUnicorns is the first subscription-based live cam platform. We offer to the market new technology and a new focus. We're a platform that genuinely focuses on putting the content creators first. What makes LiveUnicorns a unique platform is that we partner with creative performers, A-list performers, and rising stars while offering a 90% payout; the largest payout of any adult webcam service currently on the market. Our members get to access our entire exclusive library of shows, including access to all live featured events and original series with a $9,99 monthly subscription.
How did you get into the adult industry and wow long have you been part of it?
I've been working in the adult industry for well over a year. While the adult industry is a unique space, I entered the adult market through my professional network, which provided this unique opportunity to join and help grow the LiveUnicorns platform.
How would you describe yourself, and what is your area of expertise?
I'm what you call an "eager beaver," very motivated and always looking to grow and get better at my craft. I earned a master's degree in Marketing, and as a marketing professional of 6 years, my work ethic allows for continued growth in my field and brings value to my team due to my results-driven attitude.
What is your ultimate goal for the company?
The brand is expanding, reaching new consumers, and becoming the premier destination for subscription-based LiveCams Content. My ultimate goal is to deliver a positive, satisfying experience for our performers and consumers!
What can we expect from your company in the near future? Are you going to introduce new features?
We expect continued growth as our platform expands with newly added performers and members. With growth comes platform enhancements designed to improve the overall user experience for better interactivity for our members and adding new features that help benefit our performers in growing their audience and increasing their financial opportunities.
What are the best and worst things about working for a company that is involved in the adult industry?
Well, with any industry, you'll always have pros and cons. One of the pros of working in the adult space is endless opportunities. In contrast, the cons come in the form of marketing/advertising limitations, specifically through social media. Unfortunately, the veil of taboo still exists!
What is your off-the-job life like? And do you tell everybody that you work in this industry?
I love to explore my city, discovering new architectural gems and places to socialize. When I'm not on the job, I also indulge in one of my passions: music. Music moves me, and you can find me with friends at local clubs and creating DJ sets. While some may have different approaches to revealing their involvement in the adult industry, it has never been a problem for me, and it's one heck of an icebreaker too!
Do you have some tips for new cam models / content creators?
Despite the hurdles that cam models/content creators have to overcome through Social Media marketing due to the nature of adult content, I always emphasize the importance of building your brand despite the uphill battles. This can be accomplished through a well-balanced strategy and marketing approach. Often, models/content creators fall trap to only focusing on acquiring new customers for the short-term and losing sight of building their brand awareness/fanbase and being more proactive in engagement which has a far better long-term benefit.
Where can we read more about you or get in contact with you?
The best way to contact me is via [email protected]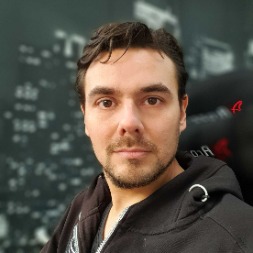 Author
Comments
No comments yet
Sign up to leave a comment!
Related Posts
Hi Frankie, thank you for doing an interview with us. I've known Skyprivate for a long time and still remember the first presentation I attended almost a decade ago at a tradeshow. The company has grown quite a bit since. But later more about Skyprivate. Can you tell me a bit about yourself first? How old are you and where are you from? And how did you come in contact with the industry? I'm [...]
Hi MissBerry, thank you for doing this interview with us. You are relatively new to the cam world and we'd love to hear your experiences. Let start with some basics. How old are you and where are you from? I'm 24 years old, I was born in MG, Brazil and moved to Portugal around the age of 2. Do you tell your friends/family you are a cam model? Yes and no, my close friends and my Mom k [...]
Hi Femme Fatale, great that you want to do an interview with us. You have a lot of experience in adult. First as a kink model and now you work for a company that is active in the industry. Can you tell us a bit more about yourself? Where are you from and for which site do you work? I am Canadian, and based in Canada. I work for Arousr.com and Arousr is also a Canadian founded and based company ou [...]
Want to write an article or get interviewed?