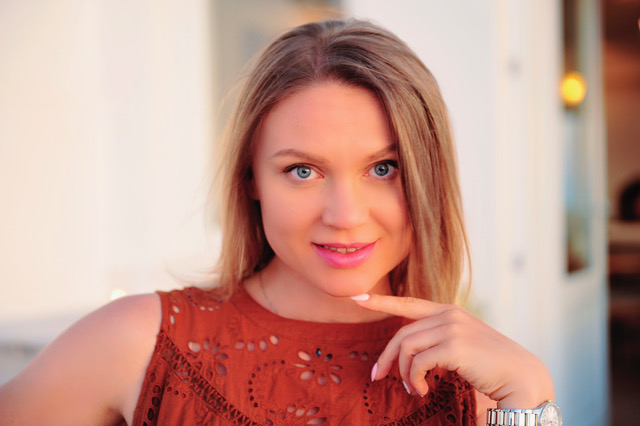 Hi Katya, let's start with some basics. How old are you and where are you from?
First of all, thank you for inviting me for an interview for WeCamGirls. Your forum has been so helpful for me and other models. So let me introduce myself. I am Katya, 33 years old. I am Ukrainian from the city of Odessa, which is by the Black Sea. However, 9 years ago I moved from Odessa and I am currently living in Prague, Czech Republic.
How did you come in contact with the cambusiness?
Honestly I came to cam business because of a money need. My original opinion about this industry was something very dirty and it was my last choice of work

. Very soon, when I started to perform as a model, I opened my eyes on this business. It was not just money that I found here, but something more. I found myself. It became such a nice work environment and later, a real business for me, where I remain till today, 14 years later.
You offer Model Training programs for Russian models. How did you come up with this idea?
When I started as a model, I also ran a studio together with a partner. We had several studios in Odessa. As I did good job as a model, I started to train the girls who came to work in our studio. Later when I moved to Prague, I left admins and managers in charge in Odessa to train the models with my guidance. So I wrote a manual for them and it was named, Model's Guide. It was the beginning of creating my training program for my online course. Then during next 8 years, Model's Guide expanded. In this manual, I wrote all the steps for model's training. In this document were recommendations on model's behaviour, which I called "Four steps to high earnings".
Those steps are:
1. How to attract members in private chat
2. How to make them stay in Private as long as possible
3. How to make them to come back
4. How to maintain online relationships for many years
We used this Model's Guide book in Tiptop Studio in Prague, the brand which I created with a partner. It helped us make high earning models in studio and grow as a studio. Also, Model's Guide itself grew through the experience of the years of running a studio and training models and trainers. I found that being a trainer, and seeing my students excel, gave me the joy that I was looking for so one day I decided to develop myself more in this direction. On Instagram I started a blog for Russian speaking models and studios, where I shared my experiences and everything that I know about webcamming. I also participated in lots of events and summits around Europe, talked with many top models and studios, which expanded my knowledge and was a great experience. And it was through my blogs, that I was invited as a speaker at few summits: OnlineCamSummit, Aurora Expo in St. Petersburg, Webcam Training Forum. Communicating with my audience through the blog posts and these summits, made me see that there is a big desire for learning, especially in Russian market. After the summit in Russia, I came back home to Prague and I realised I needed to start an online school for models. I started to research about online schools and planned my new company, which I named "Model's Guide". I also needed to quit Tiptop studio, because it demanded all my time. So in July 2019 "Model's Guide" was created and started its life. After 3 months I am proud to say, that I have 34 models utilising my educational program. I think this is a real success especially when I see the results from my students in their online earnings.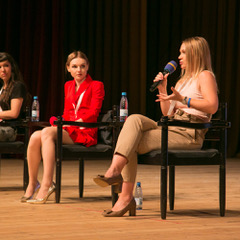 You started as a cam performer. What made you decide to switch jobs?
I actually never quit performer work. I have my members for many years, who support me. It is not a job for me, but a lifestyle, which allowed me to become who I am. I love this industry and I just grow inside it as a person and professional. You're based in Prague. Can you explain why the Czech cam market is so much smaller than the Romanian one? Czech Republic has the lowest unemployment rate in Europe. Average salary is high. That made us to focus more on quality, than on quantity. And Czech Republic is way smaller country than Romania

So the market is also smaller.
And what do you think are the main differences between Europe and the US when it comes to cam performers?
Uh, that's a hard question for me. Because I actually have never been to any American summits yet. So I haven't met many American models. I only can say from what I've read from people on your forum. You can read that American girls treat this job as real business. They are more educated about taxes and accounting, sales and marketing. While European performers take it more as a hobby or fun. Correct me, if I am wrong

What's the most important thing as a trainer you learn to cam models?
That every model is a brand. Not every brand becomes successful. To build a successful brand you need to work a lot on your personality. That's why personal growth is a part of my training program for the models. Your model's brand should be interesting and recognisable. You should clearly divide your online persona and your real one. When you perform, you are playing a role. This role can be a little or almost 100% you. But when you close your stage and be with friends and family, it's important to stay who you really are.
With which camsites are you working with mostly and why?
I've been always working with premium platforms. My online training is also made for models who likes premium sites that are oriented more on private shows and building online relationships. Of course in last 14 years I tried many sites, including freemium sites. I believe there is also lots of money and fun on freemium platforms. Personally it's not my cup of tea. The first site I started to work as a performer on was camcontacts.com and it stays my favourite, because I have good member base there who became good online friends for me.
What are your future plans with your training program? And how do you see the future of camming?
My training program is just a one of the products I created. Some of the other products that are available on my site, are "Stylebooks" and "Brandbooks". "Stylebook" is an individual guide book for every model who wants to improve their image online. This guide is made by a professional stylist based on a person's particular appearance style. It contains recommendations on style, clothes, colours, shapes, makeup, hairstyle, backgrounds for photo sessions, design of rooms and looks for greater cam performance. "Brandbook" is an individual guide book for creating Model's Brands according to their individual personality types. I also have made five year development strategy and plan for the company "Model's Guide". It will be a platform which provides models and studios with quality education in the webcam industry. We will create online products that help models acquire serious professional skills such as branding, marketing, time management, style, communication skills, accounting etc. And we also plan to go international and make our digital products in English language soon. In regards to the future of the camming industry, I think it will continue to grow more and more. I think we are just at the beginning of camming era. The mission and vision of Model's Guide is that webcam modelling will become a prestige profession and lifestyle, allowing a model to be a successful, independent, individual person, who is proud of her work. And we do everything targeted towards that end. We disseminate information and knowledge about the cam industry, showing through personal examples how webcam models have gained freedom and created their best life.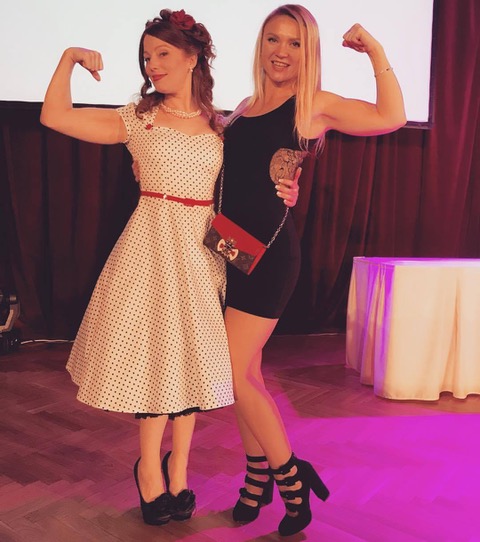 Do you tell your friends/family you work in the webcam industry?
Yes, all people know what I do. I don't make secrets any more. In the beginning, especially when I lived in Ukraine I hid it. And I think it is mostly because I hadn't accepted this work inside myself yet. But when I moved to Prague and started to visit industry events, shows and meet with business people, I started to accept it more and more. I also started to work more on personal brand inside the industry, where I can openly talk about how I am doing. My relatives and school friends are following me on social media and see all this. They read articles about me and see my pictures from summits. Most of them are really curious about my lifestyle and they also see it from inside and see that is actually very professional and an interesting business. So this is how I achieve the mission of my project. I show my cool life in the webcam industry.
What's your life motto?
Freedom. Identity. Discovery. These are values of Model's Guide but also my personal values. This is what I gained by working in the cam industry and this is what clients of Model's Guide receive when they buy our products. Freedom for Model's Guide is firstly a person's independence. Independence from circumstances, other people's opinions and, above all else, gives financial independence. In just one year of studying, a model can reach TOP salary, starting from 10000 dollars per month and higher. Freedom makes your goals and dreams come true. Identity. Through years of work with models I realised that all girls are different, with their own specific appearances, customs and characters. This is why we have an individual approach to every student during the training. Model's Guide develops a personal brand for each model. It includes her hobbies, customs, style, mime, gesture, her brand's attributes as well as her social media and social circle. We made it that any model can create her personal brand and successfully use it in her work. Discovery. While studying psychology, attending personal development trainings, and working with psychotherapist, I realised that nothing inspires me as much as instant development. This is why Model's Guide gives every model a chance for personal growth and development towards their potential. Psychology courses, personal coaching sessions with trainers, getting over fears and old affirmations, working on the body, style and image really help that.
Where can we read more about you or get in contact with you?
https://www.modelsguide.online instagram: @modelsguide.online @exploringmagicallife Blog in telegram: https://t.me/KatyaTiuni Facebook: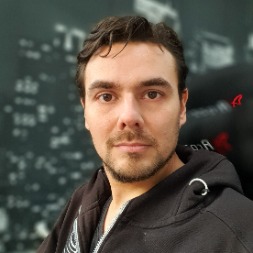 Author
'Love is a serious mental disease.' - Plato Phaedrus
Comments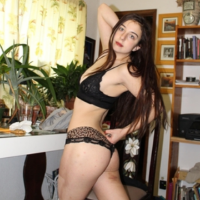 Jewelrancid
Hotshot
October 14, 2019 - 3:44
Very exciting read !!!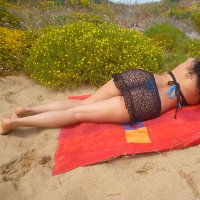 PrettySuzFun
Jedi
October 15, 2019 - 10:10
She is undoubtedly very intelligent! Discovered a way to make money by exploring the world of cameras! $ 7500 for the complete course, I clap and congratulate her.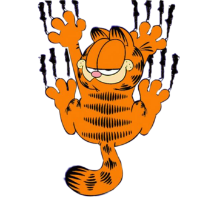 Camkitttie
Queen
November 5, 2019 - 17:20
Interesting reading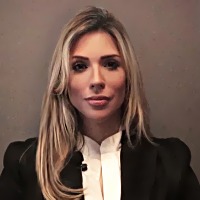 PriscilaNCP
Experienced
November 15, 2019 - 14:03

CatalinaSantana
Goddess
November 17, 2019 - 11:34
great i like that she is not hiding from anyone
Sign up to leave a comment!
Related Posts
I want to thank everybody for this amazing video and especially Rutger for putting it all together. I've been going to cam world shows and conferences for almost 10 years and I've been lucky to meet with the biz finest. The cam industry is bursting with warm, genuine and beautiful people and I'm proud to be part of that and to call you guys my friends. With love, Tristan. [...]
Exploring your own sexual curiosity is so much more satisfying when you can maintain an element of anonymity as you delve deeper into what you enjoy without having to have any awkward moments along the way. Shemale Cam specializes in giving you free full access to the sexiest trans cam models while maintaining your privacy completely! "We recognize that many of our fans are very proud of th [...]
Lots of free webcam sites today feature softcore cam girl cuties teasing their fans in front of their cams, but where do all the really dirty girls go to show off their naughtiest fantasy sessions? We finally found out! "We are cam fans first, and when we want to watch sexy girls getting nasty for us, we always found ourselves searching for the dirty girls who are willing to do more extreme [...]
Want to write an article or get interviewed?