Hi Devious Angel, how old are you and where are you from?
I'm 25 and I'm from the country with the most beautiful women, Romania.

Do you tell your friends/family you are a cam model?
I have told them all about what I do. I think that being honest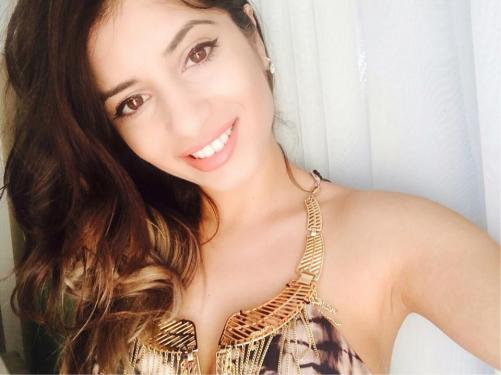 How did you come in contact with the cambusiness?
A friend of mine was working and she told me about this ...I rejected first but after that I said let's try. So I tried and I stayed.

You work from Studio20, can you tell us a bit more about it?
Well Studio 20 is one of the biggest studios in Romania. Now we created the first worldwide franchise for cam studios which is amazing. I like that Studio 20 llegal and fair. people really take care of you there as a model, help you, encourage you. I don't see myself working with someone else than S20



Why did you pick this studio to work for?
I saw lots of good comments about it and also nice advertising. And as u probably know advertising does a good job for a business or for a product. I came to the studio mostly because I heard a lot of great things about it and stayed because it gave me reasons to do so.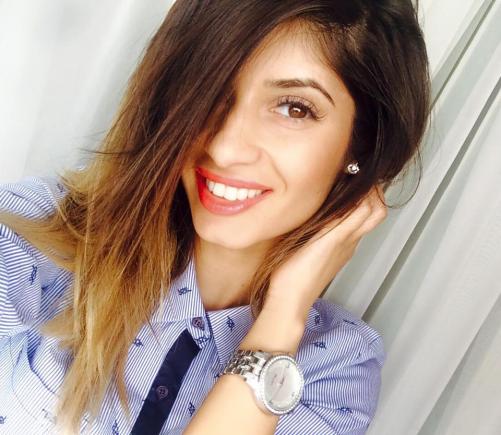 Most of the models in Romania (and also South America) work from a studio. In North America and Western Europe most models work from home. Why, do you think, is there such a difference?
It might be because of the laws in different countries. Even in Romania, after all these years since the industry developed, people still think cam studios are brothels.

How would you describe yourself as a camgirl?
I'm brutally honest and funny. I'm really a girlie girl and I love having fun on cam. That meaning that I might jump on my pillow and use it as a horse or sing, jump in bed etc.

On which site(s) can we see you?
I'm on Streamate.

Have you also been working on different sites in the past?
I've been working on different cam sites. Every site is good in their own way and can help you, but you have to choose the one you best feel matches your personality.

Do you also have a personal website?
Yes, I do. It's www.deviousangel.net. I post videos of myself, write blog posts and even do live shows from time to time for my fans there.

How was your first modeling experience?
I think every cam girl wants to forget her first experience on cam. It was horrible. I didn't move, I just stayed there and starred in the camera.

Does being a cam model interfere with your personal (sex) life?
It could but it's not something that happens to every cam girl. It depends on what you're willing to do on cam. It might even improve it, you discover yourself, you learn new fantasies, new ways to dirty talk.

What's the most appealing thing about your job?
It's the people that I come 'in contact' every day. The vibe they give me. Some girls might say that it's the way they make you feel, calling you 'beautiful' and such, but that is superficial. You learn a lot from this job and you get to know a lot of different personas and characters.

What do you like least about your job?
There are some people that are rude and they're there just to screw with your mood. I hate that. The cyber bullies.

If you could do it all over again with all the knowledge you have now, would you still be a cam model?
I would probably be a better model LOL.

What's your view on the cam industry in general?
I think it's an amazing industry and it will only get bigger and better if people from the industry learn to work together and not against each other. Respect is a very important factor

Do you have a funny story or experience to share?
Oh, I think every cam girl has them. I was riding Romeo (my pillow) like a horse and I was laughing and the members were cheering me on and I got so excited I completely lost it and fell out of bed. Then got up, my head in the camera, all messy and all. It was so funny.

What are your plans for the future besides cammodeling?
I plan on opening a cam studio. It will be a Studio 20 franchise so that I have all the support that I need.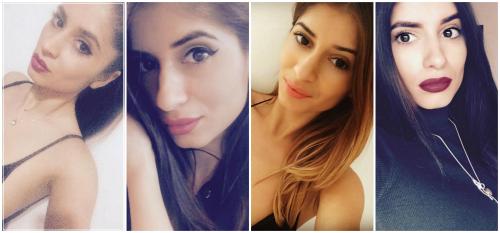 Any tips for new camgirls?
Be yourselves, if you want to smile, smile, if you're not feeling good, don't go on cam that day; be honest with yourself and with your members and don't be afraid to make mistakes.

What's your motto?
I borrowed it from the studio. It's 'We Succeed Together' lol. No, even though that is a pretty good motto. But my motto is 'Learn everyday, laugh everyday and be kind always'.