In the Spotlight will be a new returning topic on WeCamgirls. Today's guest is sexygirl24. Thank you for your time and enjoy the read!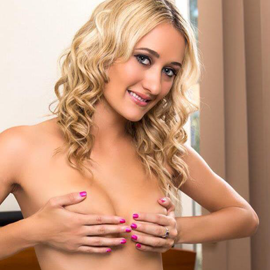 How old are you and where are you from?
I am 25 and from Perth Western Australia

Is webcam modelling your day job?
Yes webcam modelling is my full time day job

How did you come in contact with the cambusiness?
I have been thinking about becoming a webcam model for awhile and decided to take the plunge

How would you describe yourself as a camgirl?
I am open minded, naughty , friendly.

Where can we see you and how long have you been working there?
You can see me on http://profiles.myfreecams.com/sexlace88 I have been working on this site for around 7 months

Have you also been working on different sites?
Yes I am on streamate and chaturbate but myfreecams is my frequent cam site .

Do you also have a personal website?
No

Do you have a special room prepared in your house for your shows?
Yes bath setting .

How was your first modelling experience?
I was nervous and excited at the same time.

What's the most appealing thing about your job?
Being my own boss and being able to work from home

What do you like least about your job?
Freeloaders.

Do you have a funny story or experience to share?
Yes I turned on a customers cam and saw them with their girlfriend.

What are your plans for the future besides cammodelling?
I want to study freelance writing.

Any tips for new camgirls?
Work hard , promote yourself online , lots of smiling , be open minded, play music , be consistent with your camming schedule , watch porn. Bonanzaa36f
Superstar
December 24, 2013 - 23:10
Tx f or sharing se xylitol, simple yet. Direct! Love it! Xoxo

sexygirl24
Superstar
January 6, 2014 - 12:31
thanks hun


x