Lots of free webcam sites today feature softcore cam girl cuties teasing their fans in front of their cams, but where do all the really dirty girls go to show off their naughtiest fantasy sessions? We finally found out!
"We are cam fans first, and when we want to watch sexy girls getting nasty for us, we always found ourselves searching for the dirty girls who are willing to do more extreme cam shows online," explained Dave Wiggins of DirtyGirls.com "When we found out how difficult it was becoming to find really nasty cam girls on other sites we make the decision to fix things for fans by starting our own adult webcam site and that's what we're all about."
Lots of girls can shake their ass in front of a camera but only genuine dirty girls are able to satisfy foot fetish cams fans. Yes, it would be nice if every fan appreciated the person that each cam girl is and wanted to get to know her hole life story, but some fans will always just want to see a hot cam girl with a shaved pussy fucking herself until she cums all over their floor and the webcam model community is all about satisfying each fan's desires without any judgments or reservations.
Dirty Girls provides a complete geo-fencing solution that allows sexy cam girls to do the wildest things on camera without having to deal with anyone in their own local community finding them online. By blocking their home towns, these anonymous girls can go on webcam and put out authentic hardcore shows in any niche a fan prefers and they won't ever have to endure the awkward moment of being recognized by fans at the supermarket or anywhere else offline.
That's the true beauty of camming, you can be anyone and do anything with fans who admire your every move during each moment of your live sex webcam shows and yet you maintain total control over your offline life so that you can have the best of both worlds, online and off at the simple push of a button!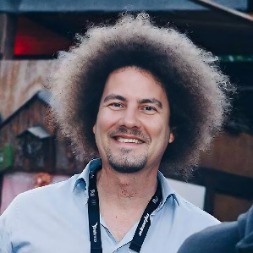 Author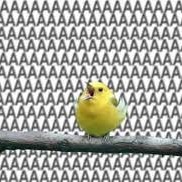 I am a bit confused because I kinda liked the concept of the site but when I entered the link you left in the article it just takes me to what seems to be a Streamate mirror called dirtygirls
Related Posts
Are you prepared for an entire month filled with incredible talent and unforgettable live performances? November is just around the corner, and CAM4 is excited to introduce its very first XXX FACTOR talent show. This extraordinary talent showcase is a must-see, featuring a prize pool that's larger than ever before. The best part? Absolutely anyone can emerge as the champion. Do you have a unique [...]
Gaming Adult is currently seeking fresh brand ambassadors for Trans Pornstar Harem, the newest release from our in-house gaming studio called Kinkoid. Kinkoid is renowned for developing popular adult games such as Hentai Heroes, Gay Harem, Comix Harem, and Pornstar Harem, which collectively boast a growing user base of over 20 million registered players. Gaming Adult has a reputation for making [...]
Whilst there are many webcam providers around nowadays, originating from various parts of the world, there are not many that come from Britain. Babestation is one of the few that come from the UK, and is by far the best known – becoming a household name in Britain and regularly receiving national media coverage. Babestation first began in 2002, but it was as a TV channel that the brand first [...]
Want to write an article or get interviewed?