Name:
Reviews:
Average:
Traffic:
Payment:
Support:
Software:
Payment Methods:
Alexa Ranking:
WeCamgirls:
Payment Minimum:
Payment Frequency:
Concept:
Geoblocking:
Female Models:
Male Models:
TS Models:
Couple Models:
Number of Camgirls:
Languages:
Allowed to work on other sites:
Chargebacks:
Payout Percentages: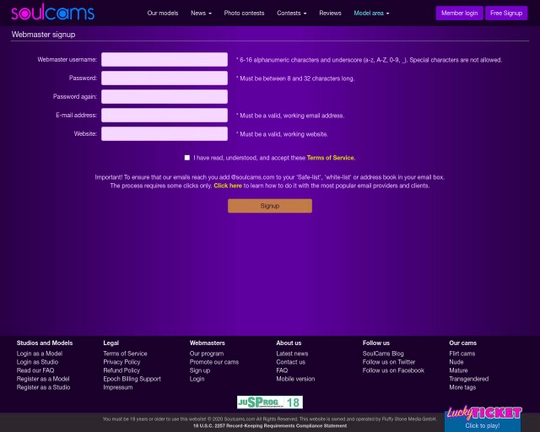 4
• Paypal
• Bank wire transfer
• Paxum
• Webmoney
• ePayments
• Monese.com
No Information
12
$50
Twice per month, they send payments in 8 working days after the period end.
Premium
Yes, models also can decide which countries to ban for guests/ basic members and paying members.
Yes
Yes
Yes
Yes
No Information
The site is available for users, models, studios only in English so far. Performers of course can add the languages they speak on their profile page.
Yes, split-camming is allowed.
As every site, we might have chargebacks also, however our chargeback ratio is very low, it is almost zero thanks to our professional team. There is no official chargeback protection offered for models.
45% to 54%