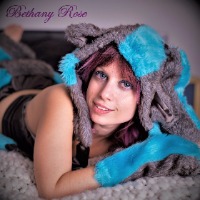 ukrose
published:
What is the UKAP Awards?
[img]https://wecamgirls.com/images/articles/ukap-2017-flyer-min.jpg[/img]The UKAP Awards is a UK based, producer led event that has been responsible for many performers and producers winning their first award since it's inception in 2005. Following on from the UKAP awards, many winners have had international recognition and opened up greater opportunities both UK and abroad. The aim of the UKAP Awards is to find the most outstanding achievers of the year. This is determined by the nominees dedication and quality of work which must be released or published 12 months prior to the winners being decided in June. The purpose of these awards is to offer a historical record of the business for each year UKAP holds the awards. It's also a platform to bring the industry together and celebrate the efforts of the best talent the UK adult industry has to offer regardless of winning. Further research will provide information for previous winners on Google. 2017 CATEGORIES [b]Web Site of the Year[/b] Nominees will be determined on quality of content, quantity and value for money. Content judged on will be current from June 2016 to June 2017 this can include entertainment and media styled sites that are free and useful to the adult community but the conditions are it must be adult content or industry focused. [b]Niche / Fetish Site of the Year[/b] Nominees for this category represent an alternative take on the generic adult content by focusing solely on though not limited to a specific niche or fetish. Nominees will be judged on quality of content and updates must be relevant within a 12 month period from June 2016 to June 2017 [b]GILF of the Year[/b] Nominees aged from early 50s qualify for this category. Work released must be relevant to the 12 month period from June 2016 [b]MILF of the Year[/b] Nominees age range from late 20's to late 40's qualify for this category Work released must be relevant to the 12 month period from June 2016 [b]Innovation & Media Award[/b] This award is to recognize "behind the scenes" companies such as web designers, graphic designers, software and technology based companies. [b]Female Newcomer of the Year[/b] Nominees qualify for entrance if they have been in adult productions for up to 18 months prior to the event date and will be judged on the basis of their scenes produced. Adult parties and escort work do not count. [b]Male Performer of the Year[/b] Nominees for this category will be based on reliability to perform on a variety of productions and/ or on the basis of being an outstanding lead performer in a scene. The philosophy behind this category is whoever wins it can be relied upon to work on any set with any producer anywhere in the world [b]
mv
P Award (Most Voted for Person of the Year)[/b] This is a popularity award for the person or service most voted for. All the votes are added to create a top 10 of the most voted. [b]Female Performer of the Year[/b] Nominees for this category would need to be working and body of work current to the period of June 2016 to June 2017 Work in the U.K will be given priority but work overseas will be considered. Professionalism is determined by the work and performance in that work [b]Legends Of Adult Entertainment[/b] The UKAP hall of fame to recognise the unsung heroes of UK adult entertainment be they living or deceased. [b]HardDrive Webcam Performer of the Year[/b] HardDrive plays host to the top names in the webcam and adult industry offering an array of professional talent. HardDrive features top TV stars as well as well known porn stars and this year will hold an award for their top webcam performer. [b]
AdultWork
.com Webcam Performer of the Year[/b] Back for their third year at the UKAP Awards to celebrate their runners up. Who will win
AdultWork
.com Top Webcam Performer of the year? [b]Recognition Of The Year[/b] This is a UKAP members voted award for outstanding achievement or service to the industry awarded to those who do things and seldom get recognised for it. [b]Your Choice Best Selling DVD of the Year[/b] The winner is determined by Your Choice using sales data of newly released British productions (e.g. featuring primarily British talent, director, theme, or some combination) July 2015 through June 2016 and excludes all films produced by or co-produced in cooperation with Your Choice Productions. [b] Your Choice Girl of the Year[/b] Results are determined by counting the actresses number of appearances in best selling, newly released British productions sold through Your Choice from July 2015 through June 2016. [url]http://www.ukapawards.com/nominate.html[/url] [url]http://www.ukapawards.com/[/url]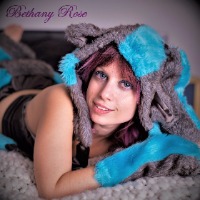 Author
Related Posts
Whilst there are many webcam providers around nowadays, originating from various parts of the world, there are not many that come from Britain. Babestation is one of the few that come from the UK, and is by far the best known – becoming a household name in Britain and regularly receiving national media coverage. Babestation first began in 2002, but it was as a TV channel that the brand first [...]
What is Pineapple Support A safe caring place to open up and share our emotions without fear or judgement… isn't that something that each and every one of us would benefit from?! You see, this is the thing, so may people look at therapy as a last resort, the place you go when you are no longer able to cope on your own, and it can be. But therapy is also an act of selfcare. A way to [...]
I want to thank everybody for this amazing video and especially Rutger for putting it all together. I've been going to cam world shows and conferences for almost 10 years and I've been lucky to meet with the biz finest. The cam industry is bursting with warm, genuine and beautiful people and I'm proud to be part of that and to call you guys my friends. With love, Tristan. [...]
Want to write an article or get interviewed?