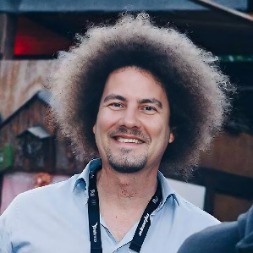 Rutger
published:
Pineapple Support FAQ
What is Pineapple Support
A safe caring place to open up and share our emotions without fear or judgement… isn't that something that each and every one of us would benefit from?!
You see, this is the thing, so may people look at therapy as a last resort, the place you go when you are no longer able to cope on your own, and it can be. But therapy is also an act of selfcare. A way to check in with yourself and learn how to break old habits that may no longer be benefiting us or our lifestyles.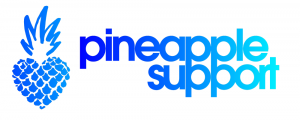 If your leg was fractured, you wouldn't wait for it to become close to irrepare before visiting the doctors (well most of us wouldn't at least), the same should be done for our minds.
With that said, when it comes to mental health care, one size does not fit all, which is why at Pineapple Support, we provide a wide range of resources and will continue to expand when given the opportunity or inspiration.
24/7 Emotional Support
Pineapple Support's online emotional support service is a free online text platform which allows you to anonymously connect with trained listeners who provide support for everyday issues, including mental health.
Benefits: This service can be accessed 24 hours a day from your computer or mobile device. There will always be a caring, trained volunteer who genuinely wants to listen and support you without discrimination, judgment or stigma. The service is completely anonymous, so no personal details are needed.
The 24/7 emotional support service is perfect for those who would like to speak with someone at that moment, are feeling isolated, lonely or would like an impartial ear to discuss an experience or emotions.
Pineapple Support Therapy
Pineapple Support believe that mental health care should be available to everyone, and offer both free and subsidized professional psychotherapy, counselling and mental health care to all adult industry professionals.
Benefits: Pineapple Support's team of independent, licensed therapists and counsellors are sex-positive, kink-aware and sex-worker friendly. A guaranteed maximum of 16 sessions are provided and you only pay what you are able to afford.

To apply for subsidized therapy services through Pineapple Support, we do require some personal information. This includes your legal name, address, copy of ID and links to your performer profile. We understand that this can seem daunting, but promise that the systems we use to collect this data are some of the most secure available and used by medical professionals around the Globe. This is formation is not shared with your therapist or any other person, it is used solely by Pineapple Support to ensure that the person applying is who they say they are and qualify for our resources.
Support Groups
Pineapple Support currently offers three regular commitment free, drop-in support groups, meaning, once you sign up, you can pop in and out as often as you like, for as long as you like. As well as these, we also offer 6 week topical support groups. All of which are completely free to attend.
Benefits: Support groups help with feelings of loneliness or isolation and provide a judgment free space to share your thoughts with others who have had similar experiences, giving you the opportunity to talk openly and honestly about your feelings.
Being surrounded by others can also improve motivation to manage conditions and stick to treatment plans and regular therapy visits.
Webinars and Workshops
Pineapple Support has partnered with industry therapists and experts to provide adult industry performers with a range of monthly webinars, exclusively through our sponsors.
Many of our workshops include alternative therapies such as, yoga, guided meditations and breathworks, giving you the opportunity to try something different, completely free and from the comfort of your own home.
View Upcoming and Watch Previous Webinars & Workshops
How can you get involved?
Become a Pineapples United Member
Community is an integral part of the adult industry and we know that caring for our community is as important to you as it is to us.
With this in mind, Pineapple Support would like to invite you to unite with them and become a part of their team. By committing to a regular donation to Pineapple Support and joining Pineapples United, you will be invited to join regular meetings and have your voice and opinions heard. This will also give you the opportunity to learn more about Pineapple Support and aid in providing and achieving the best possible support and resources.
Become a Volunteer for Pineapple Support
Having someone there to listen can make all the difference in someone's life. Volunteering as an active listener is a great way to support someone. It's not solving problems, it's helping someone feel heard, valued, and understood.
When you join Pineapple Support as a volunteer, you not only get to feel good about doing something awesome:
… You get free hands-on training that is designed to help you learn by doing. As 7 Cups says, training is directly relevant and immediately applicable to your life.
… You develop excellent active listening skills, which will strengthen your relationships, improve your confidence, and equip you to deal with conflicts in your own life.
… You become part of a community that genuinely cares and helps others. As a listener, you have access to peers, other listeners, and mentors.
Join the Pineapple Support team of volunteers and be part of a positive change.
Be kind to each other.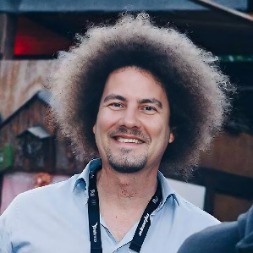 Author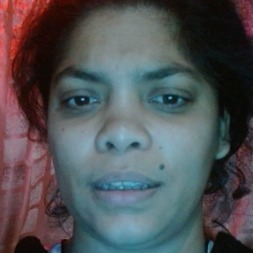 You know I emailed SM asking why I'm getting 30 % and not 35% and obviously your reply was some stupid excuse of there is less fraud in the countries that are giving 35% but I call bullshit on that but there is nothing I can say or do to make that change and then is was a fuck you to the rest of the models who are not from these same countries offering pine apple surport but just to these special countries talking about being rasists ass holes and I mean if you cant offer the same money to all models or surport to all cam models just don't do it you unfeeling ass wipes just let that be food for thought we do the same work I don't see them doing anything special so why are they getting special treatment? You basically telling the rest of us models we not worth any off this and that in itself is emotional damage
Related Posts
Gaming Adult is currently seeking fresh brand ambassadors for Trans Pornstar Harem, the newest release from our in-house gaming studio called Kinkoid. Kinkoid is renowned for developing popular adult games such as Hentai Heroes, Gay Harem, Comix Harem, and Pornstar Harem, which collectively boast a growing user base of over 20 million registered players. Gaming Adult has a reputation for making [...]
Whilst there are many webcam providers around nowadays, originating from various parts of the world, there are not many that come from Britain. Babestation is one of the few that come from the UK, and is by far the best known – becoming a household name in Britain and regularly receiving national media coverage. Babestation first began in 2002, but it was as a TV channel that the brand first [...]
I want to thank everybody for this amazing video and especially Rutger for putting it all together. I've been going to cam world shows and conferences for almost 10 years and I've been lucky to meet with the biz finest. The cam industry is bursting with warm, genuine and beautiful people and I'm proud to be part of that and to call you guys my friends. With love, Tristan. [...]
Want to write an article or get interviewed?