One of the most frequent questions we hear from new cam girls or women considering a new career with online cams is whether or not they have the "right look" to become a successful cam girl. Fortunately, the days of fans seeking out cookie-cutter character types to fit a specific notion of what is sexy passed a long time ago. Now becoming a top cam model is all about your personality and work ethic rather than a specific look or style becomes cams have become so well niched.
As one great example, many models used to be concerned they may age out when they reached their thirties or forties, but sites like MILF Chat are proving every day that as long as you bring a positive personality and a can do attitude to every cam sessions you can extend your career well into your fifties and there are plenty of Granny Cam Girls there too!
"You show me any girl who you think is sexy at age 19 or 22, and I guarantee you that girl can become even sexier as she reaches her thirties and mid forties because of how much more she has learned about the way the mind and heart work during fantasy roleplay," explain Tara Scott of MILFChat.com "That's not a knock on girls in their teens and twenties, they are definitely pretty damn sexy too, but it's not like that charm fades when you become a MILF, if anything it's like a big bank account that you've grown all your life with interest and it's that much more valuable to fans as you continue to mature."
Recent roleplay trends from the porn world like the whole Step Mother phenomena are also playing a major role in the way MILFs make money on cams right now. So being able to act and play a part in the fantasy of your favorite fans is definitely another important part of your cam girl talent. Thankfully, maturity also brings life experience you can draw from, and whether you really are a step mother right now or not, you can definitely learn what makes that niche so popular and earn even more once you are able to fulfill Stepmom Cams fantasies for your audience.
Sure, there will always be a healthy population of cam fans seeking out pornstars and stereotypical cam girls for their next live sex show, but if you take a look at the New MILF Cam Models page on MILF Chat you can see right away that the wave of fresh new faces is as diverse and exciting as any generation that has ever come before it. See for yourself and be part of the action as you find your start in the realm of mature cams, or extend your career in ways that make camming even more rewarding. It's easier than ever thanks to the amazing work being done by so many cammers who understand everyone over 18 ought to be included in the wonderful world of live adult cam shows.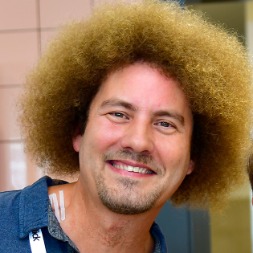 Author
Comments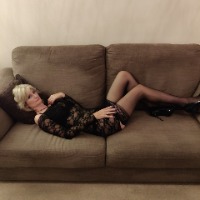 LAURENSPENCER
Novice
August 11, 2020 - 23:01
I agree! I'm 48 and most days I am so busy that I literally do one show after another without time between to properly dress!! I love being older and definitely think personality and work ethic is vital for the clients satisfaction. My clients frequently comment on how busy I am and joke about it being rare for me to be available. I do look after myself but I'm 100% natural and I'm not high maintenance, All ages are interesting and appealing, although I'm first to admit that my physical beauty isn't what it was 25 years ago!!

..... being kind never ages though.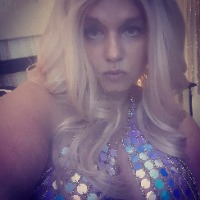 CoraHoliday
Novice
August 16, 2020 - 23:55
I am 42 and bbw and my 1st week i have made 700 in 8 days i think im doing pretty good. Im on a few sites tring to decide where my home will be but i draw from my life experiences and i do allot of roleplay with the stepmom scenario. Lol milfs rule the [email protected]
54 here! Averaging $600.00 for less than 10 hours a week. Not bad for the granny section! Our confidence makes us sexy

Sign up to leave a comment!
Related Posts
Exploring your own sexual curiosity is so much more satisfying when you can maintain an element of anonymity as you delve deeper into what you enjoy without having to have any awkward moments along the way. Shemale Cam specializes in giving you free full access to the sexiest trans cam models while maintaining your privacy completely! "We recognize that many of our fans are very proud of th [...]
Lots of free webcam sites today feature softcore cam girl cuties teasing their fans in front of their cams, but where do all the really dirty girls go to show off their naughtiest fantasy sessions? We finally found out! "We are cam fans first, and when we want to watch sexy girls getting nasty for us, we always found ourselves searching for the dirty girls who are willing to do more extreme [...]
Quarantine is helping many people to reevaluate stereotypes of what the perfect body really looks like. As people have been staying inside more and the bikini weekend has become something for many to put away in their mind until the time comes for social distancing to end, many are seeking out curvy models with a more formidable stage presence during live cam sex show performances. "At BBW [...]
Want to write an article or get interviewed?