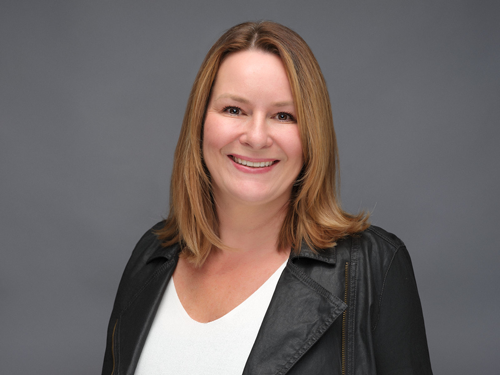 Hi Liz, thank you for doing the interview. Let's start with some basics. Where are you from and for which camsite do you work?
I live in Seattle, Washington, and have worked for Streamate since day one.
How did you get into the adult industry? / How long have you been a part of the industry?
Before entering the adult technology industry, I ran a Marketing team at an Architecture firm in Seattle. I had reached a point where I needed a change and began looking for local tech companies for new opportunities as tech was taking off in 2000 and most definitely here in Seattle. Ironically, my new home with Streamate (then FCI) was only across the street from my previous employer. So what led me there was literally a cross-walk and desire to try something new and be a part of something influential and significant. I feel that I made the right decision!
I joined the company before Streamate existed, back when the industry was built on member sites, TGPs, affiliate programs, hosting, and statistical counters. I spent much of my time learning and eventually became the Affiliate Rep and migrated into Marketing, creating a Marketing department in the early 2000s when we launched Streamate.com.
How would you describe yourself, and what is your area of expertise?
In the beginning, everyone in our office wore lots of hats; there were not enough of us to be segmented. We all did what we had to do, and we did it as a team. In the process, I was fortunate enough to develop new areas of expertise and hone existing skills. As I was an integral part of building the model/studio experience on Streamate, I would definitely consider my understanding of the model world on a business level as a strong point.
Over the years, my responsibilities have included PR, affiliate management, marketing campaigns, building out the model system for Streamate, recruiting, account management, and now the Director of Marketing for Streamate/Streamate Models. Primarily focused on improving our model experience and growing retention and earnings for models world-wide.
What is your ultimate goal for the company / site? What about for the cam industry in general?
I feel like my goal with the company is ever-evolving – but in general, we continue to expand into new markets, grow as a company. Our goal has always been to be a leader in the cam industry, which I feel we've reached, but the key is to stay that way!
As for the industry in general – I see it continuing to grow as technology improves, and with that becomes a larger sense of community. The industry has progressively become its own entity (not just "adult" ) with some incredibly bright, successful, and interesting people, which has been fascinating to watch and be a part of.
What can we expect from your company in the near future? Are you going to introduce new features?
From the model side, with recent quarantining – we made a very significant pivot to finish and perfect our mobile streaming client – allowing models to stream from basically any device, anywhere. While still improving – it has already allowed so many the opportunity to generate income during one of the most interesting times of all of our lives.
From the user side – we're always innovating and working to bring more traffic to the site, make it easier for members to find what they want quickly, and give them the absolute BEST technical experience anywhere!
What are the best and worst things about working for a company that is involved in the cam industry?
My opinion is definitely biased - I've been here for 20 years, clearly, the industry and the company I represent are incredible.
The only downside I can come up with – is the uninformed opinion of the industry at times. I think some don't give the industry a chance with a preconceived opinion. However, I believe they are missing out on one of the most professional, respectful, and open-minded industries around. I also believe the industry has made HUGE strides in the past two decades to really make a lasting impression on mainstream fields as well.
What is your off-the-job life like? And do you tell everybody that you work in this industry?
My personal life is 100% normal – I married for a second time a year ago, have two cats – I ski in the winter, spend time outside in the summer, and I love to travel (whenever they let us do that again!).
I am a generally private person, so – I can say "yes and no" to whom I tell. I tell everyone I work for a tech company – which is what we are first and foremost. The industry part depends on the audience and topic – for example, my friend's grandparents or a stranger may not understand entirely. I don't always go into the industry we work in unless appropriate and relevant, depending on whom I'm speaking with. Regardless, I am very proud of the industry and what I do.
What is your view on the future of camming?
The future of camming is 100% going wherever technology will allow. The better, faster, higher-quality streaming capabilities are getting easier to obtain and thus offer. The more those evolve, the better camming gets! I believe from a model's perspective, the direction continues to go in the "branding" direction – models are becoming entities and taking on their own professional identities. I don't see this slowing down. In general, I believe the camming world continues to become more and more supportive and encouraging of any participant – I'm always amazed how models empower one another, and I am excited to see how far it can go!
Where can we read more about you or get in contact with you?
You can find me at most industry events/shows (whenever they come back), and I can always be reached at [email protected]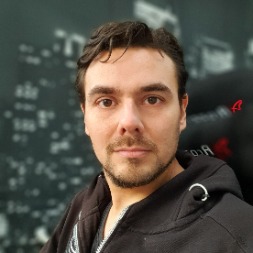 Author
Comments

WhitePearl
Hero
August 8, 2020 - 1:01
Liz is awesome, i love her!!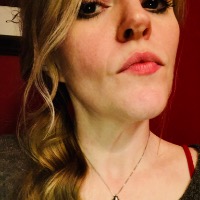 Naughtyred74
Hotshot
August 16, 2020 - 2:47
Liz has personally stepped in and helped me out of many cam-jams over the last 10 years 😊
Sign up to leave a comment!
Related Posts
Hi Zuzana, thank you for your time! Let's start with where are you from and for which cam site you work Born in Czechoslovakia, grew up in Slovakia :) I'm with Cherry.tv, the hot topic of the cam industry. A new platform that combines the power of live streaming with gaming and social media elements to provide performers with the most innovative, fun, and really engaging way to cam and make mo [...]
"NCP is not trying to replace any method of camming or to convince anyone of doing anything. The idea is only to present a profitable alternative for those who do not fit into the traditional stereotypical cam girl's image. There is sunlight and moonlight, we cannot compare the brightness of the two because they are completely different." Priscila Magossi (NCP, Author/CE [...]
Hi Ainslee Devine, how old are you and where are you from? I'm 46 and living in Phoenix now, but grew up in the Pacific Northwest. I loved living in Oregon. It's very beautiful and great food! But the rain was too much. I'm a sun girl! Is webcam modeling your only job or do you do other things beside it? Although I'm a full-time cam model on Streamate, and have been since June 2017 [...]
Want to write an article or get interviewed?