Choosing Sex Toys for Cams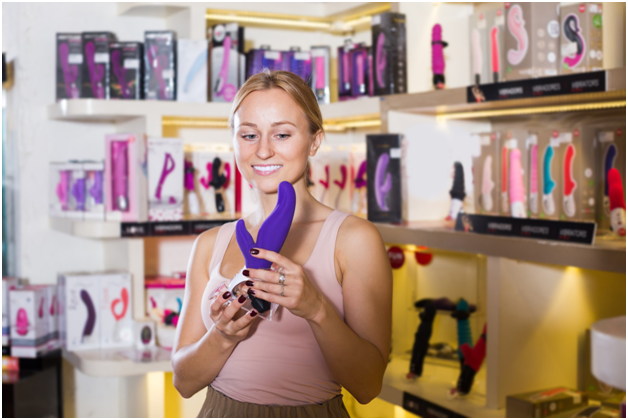 Most sex toys are designed with the mass market user in mind, not cam models. My research has shown that most manufacturers don't really care if their toys are going to be good for camming.

Sure, there are interactive and tip controlled vibrators or intense, extreme, and fetish styled toys…

But let's face it, cam models are just a small fraction of the market even though they are actually using their toys far more frequently and for longer periods than mainstream users.

So, what should a sex toy designed for cam models really include?

I'm working with cam models and sex professionals to answer this very question and will be explaining my top 3 considerations for choosing a sex toy as a cam model in this article.

I look forward to your comments on the article and hope you will read the full blog post on sex toys for cam models.

Why does it matter to choose the right toy?

Cam models use their toys A LOT MORE and differently than the mass market consumer. More importantly, performers use sex toys to improve their show and increase their income.

Choosing the wrong toy may not work for your members or break due to daily performing.

In the worst case scenario, the toy may even hurt you!

My journey to make better sex toys with aerospace technology

I spent almost 30 years designing airplanes, engines, and many different gizmos / gadgets before I decided to put all my effort into making the world's best sex toys!

Like any good scientist, I started by studying the problem. I've found that cam models are big time toy users AND are willing to talk about their experiences. So, I went to industry events like X-Biz, AVN, Adultcon, etc, and talked to LOTS of cam models to learn more. I mostly listened and I'm always interested to hear your feedback on the right toys for cam models.

If you are a web cam model and want to join the ride, please apply for the Pioneer Program.

Tips For Choosing A Sex Toy

The models I interviewed all agreed that it's most important that the toys will fit with what your members want from your show. That's obvious.

I wanted more. I told the models to ask for anything. I listened to lots of awesome ideas about toys like member-controlled bondage, realistic wagging tails, or dildos that LOOK big but don't FEEL big! I sympathized with how much it sucks to use uncomfortable toys for hours per day or have them break after only a short time. I also heard what they didn't say about their sex toys.

Here are the highlights of all those studies.

Top three sex toy considerations as a cam model:

1) Safety

If you choose the wrong toy you can risk losing income and seriously hurt your body.

You will use the toy a lot. It better not hurt you even after MANY uses. If a sex toy is going to 'hurt you', it might hurt you right IN YOUR MONEY-MAKER! Are you following? Hurt = No work = No pay.

The most important factor for vaginal or anal stimulation products are the materials used so that's what other sex 'experts' talk about most. Unfortunately there is a lot of misinformation in the blogosphere that I intend to clear up in the future based on my in-depth materials research in the aerospace and medical fields.

Here is a sneak peek at my perspective on materials...

The non-permeable choices like stainless steel or glass will always be best for penetration toys. Stick with silicone or hard plastics FROM A MANUFACTURER YOU TRUST otherwise!

The use of inferior materials is very common among the cheap, copycat manufacturers because they know that you can't easily tell the difference. Can you tell medical grade silicone from some random blend of rubbery stuff? How?

To explain further the importance of stainless steel or glass...

It's not about 'porosity' of the toy, it's about 'permeability'. Only metal, glass and certain ceramic toys are considered non-permeable. EVERYTHING ELSE will allow gases (smells) to leak through. That's what gives the 'new car smell'. It's the smelly gases leaking out of the plastics…for months or years. 'Through' can mean smells leaking out of...or into...a sex toy.

You will find that sex toys stop smelling when 1) there is nothing making new smells go in and 2) all of the old smell has leaked out.

Do you know why your potato chip bags look like they have shiny silver on the inside? It's because there is a microscopic layer of METAL on the plastic. Why metal?

It's a GAS BARRIER, similar to why you want to use stainless steel or glass! Water vapor in the air goes through the plastic bag easily without the metal film. The water vapor leaking into the bag is what makes the chips stale. The water vapor (a gas) leaking into the chips is just like the smells (or worse) leaking into or out of your toys. The real issue is which gases (chemicals) you are smelling and are they dangerous to you? There is more info coming.

Learn more here if you like to read geeky stuff:
● https://en.wikipedia.org/wiki/Metallised_film
● http://www.soarnol.com/eng/solution/solution050723.html

2) Show Value

The current trend may be with interactive sex toys, but really any toy could suit your brand best. Your members choose what they watch and whether it keeps them coming back for more.

You can use any toy you want on your own time, but toys for your show must be:

● Engaging for your members.
● Consistent with your brand.
● Improving your income!

Different models will have different criteria for what is engaging or consistent with their 'brand'. But we can all agree that more money is the end goal. Like all entrepreneurs you should be trying new things that will be more lucrative for your business. Keep track of what works! For some models this will be interactive toys with member control and for others it could be a specific fetish toy that will make the members drool.

Always remember this is a show and if the members can't see it, then it doesn't exist. So, what toy do you want your members to experience, see, and ultimately pay for more of?

Bottom line, besides safety, the #1 question to ask needs to be:

'Do I make more money when I use the sex toy?'

3) Comfort/Pleasure

Creativity matters and you do not need to choose a large, hard, heavy vibrating toy to experience pleasure that your members will enjoy. If your fetish and brand includes pain, than maybe this doesn't apply to you... Luckily, most members just want to see you enjoying yourself and interacting with them. The toy is only an accessory to your show.

Think about what will be most pleasurable and comfortable for you to use for hours per day.

Remember that hand fatigue is also a major problem source with some toys. If you have to contort your hand or wrist to get the right angle it might not be good for extended use.

Maybe stiff/hard dildos make it easier for you to orgasm. But consider that a softer (or smaller) dildo might be equally rewarding for your members and you'll be able to use it more/longer. More and longer equals more money! I'd also recommend things like a speed controller for the Magic Wand as a great addition to your setup if kept out of sight from the members.

There is a lot to consider and every body and room is different.

You have many options to improve your comfort, pleasure, and income if you plan ahead and get a little creative.

I hope my tips have been helpful and if you go to my blog, you can read the full 6 tips for choosing a toy for camming.

I'm always interested in hearing feedback from sex toy users and more specifically cam models as I journey deeper into creating the best toys in the world.

Please leave your comments on this article or if you really want to get involved with inventing better toys, than I invite you to apply for the Pioneer Program to try my toys for yourself.

What makes a sex toy best for cam models?

A safe toy that earns the most money!
Likes
AnjaMorganX
,
AubreyInk
,
Camkitttie
,
CaraVelvette
,
Cynthiaxxsex
,
darkitty
,
foxydrips
,
Ginnyyy
,
heatherlove
,
Jessxlov
,
Leebertine
,
Lena_CD
,
Littleasiang
,
Selenadoll
,
tiffanybella
,
toy69
,
Tristan
Want to write an article or get interviewed?