Quarantine is helping many people to reevaluate stereotypes of what the perfect body really looks like. As people have been staying inside more and the bikini weekend has become something for many to put away in their mind until the time comes for social distancing to end, many are seeking out curvy models with a more formidable stage presence during live cam sex show performances.
"At BBW Cams, we are all about smashing through the stereotypes and showing off the true beauty of a bigger cam girl with all the power and excitement she brings to each new fantasy session," said Dale Cunningham of BBWCams.com. "As the premier name in cams for Big Beautiful Women and their chubby chaser fans, we feel an important responsibility to get it right when it comes to educating our audience and expanding the world of plus size porn modeling from what used to be a small fringe niche to what has now become a major mainstream opportunity for girls of all shapes and sizes to entertain and earn online."
It's actually a pretty simple evolution in tastes and trends if you follow the data closely. For many years, big tits, big ass, big cock and other size queen categories have been among the most popular with fans on tube sites, adult dating aps and cam show platforms – now fans are putting the whole package together and starting to understand if you have huge all natural tits, a big Kim Kardashian cams sized ass, luscious full lips and a powerful personal you are probably a BBW Cam Girl!
Unless you are interested in anime and XXX illustrations, it's just a matter of physics to figure out that the girls with all the individual characteristics fans want, are going to be part of the BBW cam world when you put the complete package together.
"That 40 inch ass of yours is a gold mine," chuckled Cunningham. "Skinny girls just can't offer that same kind of asset, and when you add in the warm personality, oral fixation, and extroverted hunger for affection that many BBWs feel, its no wonder why the New BBW Cam Girls on BBWCams.com continue to break through all the previous earnings records as fans discover the joy of their new BBW cam girl toy and share their love of all entities that are truly big and beautiful in so many ways.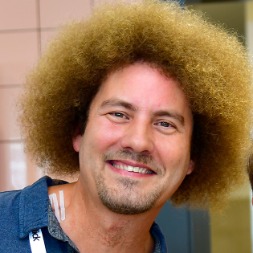 Author
Comments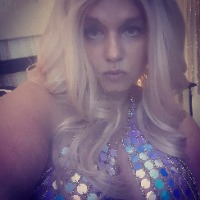 CoraHoliday
Graduate
August 17, 2020 - 15:44
Im a bbw cam girl!!! Is this site linked with other whitelabels?
this one and other sites in the articles posted are all Labels. its just a promo.
Sign up to leave a comment!
Related Posts
What is Pineapple Support A safe caring place to open up and share our emotions without fear or judgement… isn't that something that each and every one of us would benefit from?! You see, this is the thing, so may people look at therapy as a last resort, the place you go when you are no longer able to cope on your own, and it can be. But therapy is also an act of selfcare. A way to [...]
I want to thank everybody for this amazing video and especially Rutger for putting it all together. I've been going to cam world shows and conferences for almost 10 years and I've been lucky to meet with the biz finest. The cam industry is bursting with warm, genuine and beautiful people and I'm proud to be part of that and to call you guys my friends. With love, Tristan. [...]
Exploring your own sexual curiosity is so much more satisfying when you can maintain an element of anonymity as you delve deeper into what you enjoy without having to have any awkward moments along the way. Shemale Cam specializes in giving you free full access to the sexiest trans cam models while maintaining your privacy completely! "We recognize that many of our fans are very proud of th [...]
Want to write an article or get interviewed?