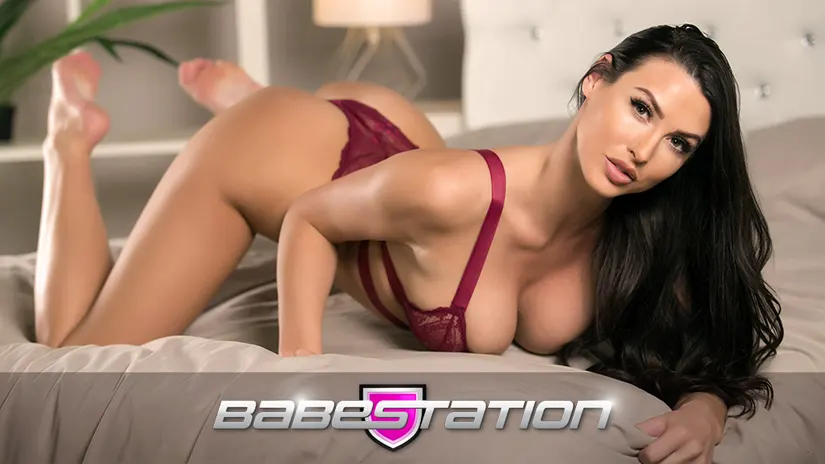 Whilst there are many webcam providers around nowadays, originating from various parts of the world, there are not many that come from Britain. Babestation is one of the few that come from the UK, and is by far the best known – becoming a household name in Britain and regularly receiving national media coverage.
Babestation first began in 2002, but it was as a TV channel that the brand first came to prominence, as they were the originator as the 'babe show' format, featuring models on-screen enticing customers to call or SMS into the show via the premium rate numbers.
Babestation are still now running several shows on UK TV, but during the 2010s the focus of the business changed. Babestation always featured the top British models on their TV shows, so it was a logical and simple choice to transition into the cam business, as it was really very similar to the TV business. Their team of producers and model talent were perfectly poised to move their focus towards online interactivity, and since then the cam focused product has gone from strength to strength, and now far outweighs the TV as part of the Babestation business.
Working For Babestation: 
Alongside their big webcam sites and TV channels, Babestation is the biggest model studio in the UK, with hundreds of models performing on cam and the other Babestation products.
Babestation also has a thriving paysite as part of their offer, where models working for them can contribute video & photo shoots. In addition, they still have several TV shows, and are still probably the biggest phone sex provider in the UK. Therefore, models working for Babestation have many more options to earn money than they would working for other cam sites.
In addition, the Babestation team knows the UK model market better than anyone, and that, coupled with an incredibly strong brand in the UK (which means that Babestation gets regular, high profile coverage from the mainstream media in the UK), means that any UK based model can significantly raise their profile, meaning that they can not only earn via Babestation, but also attract more users to their own fan sites.
Babestation are also looking for models who come from outside of the UK, as they can offer models great exposure to the UK market, which is consistently one of the biggest markets for cam products in the world. Appearing on Babestation is a great way for models to raise their profile in a lucrative market!
Babestation ModelSpace App:
Models working for Babestation also get access to the ModelSpace app, a private app that offers:
- up to date earnings reports
- the models schedules in a handy calendar
- chat support to talent managers, tech support teams
- Utility section with links to Mental Health support, business management support (accountant), DMCA company recommendations, and Videos with tips on how to be successful in the industry 
- Info on competitions and other opportunities within BS
More information on joining Babestation as a model can be found at Author
Comments
If you are plastic with lip fillers and fake tits you will do ok that's their market Natural girls best to avoid it to not waste your time ,I worked on babestation cams they only pay monthly and the site is not all that busy
Xxpanded is better it's the UKs alternative to babestation you will earn more on this as both naturals and plastics do well on there,it's my main site now,they pay every 2 weeks
Sign up to leave a comment!
Related Posts
What is Pineapple Support A safe caring place to open up and share our emotions without fear or judgement… isn't that something that each and every one of us would benefit from?! You see, this is the thing, so may people look at therapy as a last resort, the place you go when you are no longer able to cope on your own, and it can be. But therapy is also an act of selfcare. A way to [...]
I want to thank everybody for this amazing video and especially Rutger for putting it all together. I've been going to cam world shows and conferences for almost 10 years and I've been lucky to meet with the biz finest. The cam industry is bursting with warm, genuine and beautiful people and I'm proud to be part of that and to call you guys my friends. With love, Tristan. [...]
Exploring your own sexual curiosity is so much more satisfying when you can maintain an element of anonymity as you delve deeper into what you enjoy without having to have any awkward moments along the way. Shemale Cam specializes in giving you free full access to the sexiest trans cam models while maintaining your privacy completely! "We recognize that many of our fans are very proud of th [...]
Want to write an article or get interviewed?