Producing live content online can be fun and incredibly sexy, but can it make you a lot of money? The real dough is not always in front of the camera. So, as a top fanbase monetization platform, FansRevenue shows you how to leverage a fanbase to make money off of cam sites on top of cam room earnings. This article includes their proven-to-work tips for webcam models. Reach out to their amazing team if you wanna know more about getting started in influencer marketing.
In our recent article on WeCamGirls, we talked about influencer marketing and the importance of diversifying your sources of income as a model. We know it's not an easy step to take. It takes a lot of guts to dive into something you know almost nothing about. But the greater the risk, the greater the benefits. So now the question is, how do you minimize the risks and still get lots of benefits?
Well, here's your answer: you start promoting live cam sites on social media. There are lots of cam affiliate programs out there, and they're the best way for a model to add a revenue stream to their regular cam business.
And good news, as a globally known influencer marketing platform, we have quite a few! FansRevenue works with some exclusive brands, such as Jerkmate, one of the top heavy-traffic cam sites in this industry.
Think about it! You already have your feet wet, you know how cam sites work, and you already make money from your cam room and/or live shows. Now, imagine being an active player behind the curtain. You can be among the people who run the engine and earn big bucks from advertising.
So this brings the question: how? Practically speaking, how would you, as a model, go about promoting cam offers on your socials? What's the best approach? Which offers would work best with your fans? And how would you maximize your earnings with one post?
Don't worry. FansRevenue got you! Here are 3 practical ways to make money promoting cam offers as a model.
ONE: PUT THE CAM BRAND UNDER THE SPOTLIGHT
Promoting a cam site is an excellent opportunity to build bridges with brands in your industry and make lots of money. More people are getting bored with streaming traditional, prerecorded adult content. They want real, human interaction outside of dating and hookups, and cam sites do just that. And with you being a fantasy masturbation partner, you're in the best position to highlight any cam site's top perks.
Let's say you wanted to promote Jerkmate. You could recommend it for its
Exclusive live shows
RolePlay sex games
Diverse models 24/7
Many categories and tags
STRATEGY
Take a moment to research a brand site and look for any content they have on social media. Do they have a cool name for their members? Are there any colors that stand out on their website? How are they different from any other site? Do they have any exclusive offers on their site right now? If you don't have the answers to these questions, it's okay. That's what the FansRevenue content creator support team is for, and you'll gain full access to their expert advice if you decide to work with us.
When you create your post, don't forget to use your content's signature. What brought you more followers in the first place (humor, sound effects, costumes, music, props, etc.)? That's what will make your fans engage with the brand.
TWO: BOOST YOUR CONTENT'S VISIBILITY
Add your creative content to the platform you want to promote. You'll gain an insider's perspective for your posts, AND you'll be able to sell your own content there. Create a complete profile on a cam site you advertise and set up a cam room to connect with your fans there.
Each new subscription to this site will be traced back to you, and you could earn lifetime commissions on all cam room spendings generated through your promo links. Two birds, one stone!
Let's say you work with Jerkmate as your CAM partner, you receive a 50% payout on all video sales. On top of that, FansRevenue adds 30% some if your followers subscribe through your promo link. If you do the math right, that's an 80% commission in total.
Why?
Your content's visibility will definitely increase if it's on more live cam platforms. That doesn't mean you have to put in more live cam hours. It just means that more users worldwide will know where to see you.
Let's reuse Jerkmate as an example. If you create a profile on there and upload a few photos and videos, your videos get exposed to up to 150 million monthly visitors! And you can decide to join love shows there and have your social media followers join Jerkmate just to see you perform. If they buy a private session with you because they saw a Twitter post before, that's commission money on top of your cam room earnings.
STRATEGY
Wanna make some money with a new cam platform. Here are a few useful tips!
Complete the sexiest profile ever made on the cam site you want to promote
Create new content based on what your followers like most
Shoot some exclusive content for your VIP fans and make sure it's only visible to them on the promoted cam site
Let your VIP fans know "in primeur" about any upcoming live shows via email or your fan site
Sell teasers or shortened versions of full-length content to attract new subscribers
THREE: MAKE OTHER CREATORS SHINE ON YOUR SOCIALS
It's the influencer-marketing form of team work. If you let your followers know about creators that you love and follow, chances are that they will follow them too. It's like getting Netflix series recommendations based on what you've watched recently. If your fans love your content, they'll be drawn to content you like. Only, this is 10 times better because you can earn commissions in the process.
You could decide to promote
Models you've worked with in the past
New models you know who want more visibility
Experienced models who inspired your content
For instance, if another cam girl you like or works with is doing a live show on Jerkmate—we love Jerkmate—you could reach out to her and tell her you want to promote her show on your Twitter page.
WHAT'S IN IT FOR THE OTHER CONTENT CREATOR?
They get some free advertising for their own content.
They are exposed to a whole new set of social media followers.
They could get more cam room spendings and tips.
They get to learn about FanRevenue and boost their income too.
WHAT'S IN IT FOR YOU?
You can make money without performing.
You get a fixed amount every time one of your followers subscribes to the new platform.
You earn a commission on every cam room spendings generated through your promo link.
You can earn a 5% lifetime commission on that creator's earnings on FansRevenue if they sign up as a content creator. Rinse and repeat!
Promoting another content creator on your socials is a win-win situation. It's also the best way to earn long-term payouts. You save time and get to focus on the business aspect of live cam instead of performances. In a nutshell, with influencer marketing you have more time for creativity and innovation and earn advertising revenue.
STRATEGY
Discuss collab opportunities with other cam models
Follow Jerkmate and your favorite models on social media
Keep an eye out for live show alerts
Spot trending cam models to leverage their popularity
Emphasize the brands you're working with
Tell them about making money with FansRevenue
We've given you lots of examples with Jerkmate, a top cam to work with in the cam vertical. But there are other great cam platforms you can partner with through us, including Chaturbate, Bongacams, and LiveJasmin.
This article talked about 3 ways to make money with cam offers. But there are definitely more. Three in fact! Curious to find out what they are? Join FansRevenue and ask us through the app. We'll be more than happy to tell you.
And if you wonder if you're cut out for influencer marketing, ask yourself how much money you'd like to earn in the future? Would you be able to make it with one stream of income?
Diversify your revenue streams with FansRevenue and watch yourself level up to a new income bracket. Try our cam offers to break the ice in your field.
There's a payout with your name on it!
PROMOTE JERKMATE'S EXCLUSIVE CONTENT CREATOR AFFILIATE PROGRAM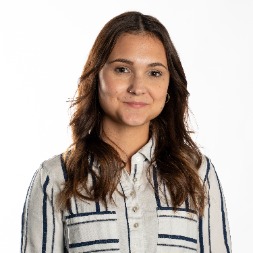 Author
Comments
No comments yet
Sign up to leave a comment!
Related Posts
Calling all webcam Queens and Goddesses, Gaming Adult is looking for new brand ambassadors for Pornstar Harem, the latest title of their in-house gaming studio - Kinkoid, creator of popular adult games like Hentai Heroes, Gay Harem, and Comix Harem that all included represent a total of 15 million registered players (and counting). Gaming Adult is known for creating games which bui [...]
The webcam world is unique in that it closely mirrors the trends of society and sexualizes many different otherwise overlooked areas of life for fans. Trends like gamer girls, MILFs and more have gotten a big boost from cam girls portraying those genres of erotica, but now we are seeing the open possibility to do even more than that during the global BLM movement that seems to be sweeping its own [...]
"An adult film icon, business mogul, and pop culture sensation, Tera Patrick has proven that it is possible for adult performers to find prosperity and live fulfilled lives well beyond the scope of their illustrious careers. Her social media accounts highlight a life enriched with family, travel, and good food amongst a healthy smattering of curated smut. From her first days on the adult scene in [...]
Want to write an article or get interviewed?