I want to be a camgirl, now what?
March 27, 2023 30 minutes 16943
We understand it can be scary to start for the first time. This "Now what?" extensive guide (interesting for starting models as well as models with more experience) will help you on your way and show you the necessary steps as well as tips and tricks to make your journey as a cam model into a success.
How to become a webcam model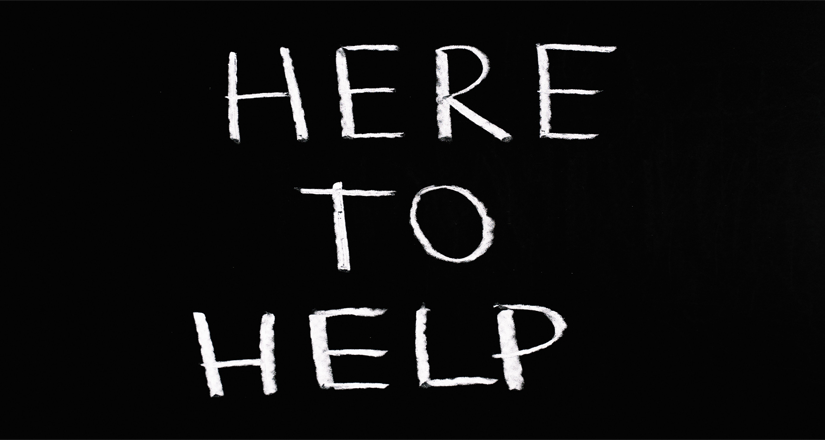 We get a lot of questions from aspiring camgirls (and camboys) who would like to start as a cammodel. This guide will address all kinds of issues or other things you need to take care of, keep in mind or consider on how to become a cam girl. But also models with more experience might find things that they didn't know or haven't used before. Feel free to leave your comments or additions, so I can add them. This guide will be an ongoing process...
Can I be a cam model?
Over 90 percent of the camgirls started out as a cammodel for one reason, the money that you can make. Before you start camming, you will (and should) have a lot of questions and the answers to them will help you to be successful. The most important thing is, do your research first. Know where you are getting into, learn from the mistakes others made and be realistic. Yes, there are quite a lot of cammillionaires, but these things don't happen overnight. However, if you are wellinformt and really put your mind to it, you can live a very good life. The first question for a lot of aspiring cammodels is of course, how much money you can earn with it? As a webcammodel you can earn a considerable amount per month. You can even make enough to give up your dayjob and fully focus on being a webcammer.
Models that make between 3000 and 5000 USD per month are not uncommon and there are even models that have become millionaires. But to be successful you will have to do more than "just" sitting naked before a webcam.
So do I have to be this 18 year old pretty girl to be successful? No you don't. A lot of successful models have specialized in specific experiences they offer. Most of the men (or women) that visit camsites have a special desire or fantasy. They find these models. And more important, stick with them, to be part of their fan base. This man's fantasy is often not about 18-year-old models or a perfect woman. No, usually a lot of these men fantasize about somebody that could be their neighbour. Somebody that is sexy, but who they can bond with.
What do I need to start?
You've made the decision to become a camgirl. That was the first step! But what do you need before you can broadcast your first show? You probably have a computer or a laptop with a webcam. And you have an internet connection. But is this also the right equipment? After all, it is about your job with which you want to generate as much income as possible. You can choose to use the webcam in your laptop for example, but the image quality and sound are probably not good enough. Or you can choose to invest in equipment that is durable and gives you a high quality stream.
A good High Definition Webcam
Having a webcam is a must for camgirls. Your webcam can make or break your show. You can not work with an old webcam that has a blurry image. Customers will drop out in no time when they click and see your out-of-focus image where they can count the pixels, instead of a high-resolution image. You want to prevent customers from dropping out and switching models just because your webcam is broadcasting a low quality image. If you don't already have one, invest in a good quality HD webcam (most models go with something from the Logitech brand, 9xx (920/922 etc.) series, which you should be able to get in normal times (aka not corona times) for about 60/70 USD).
Your webcam must come with a decent integrated microphone. This gives your viewers the opportunity not only to enjoy a good image, but they can also properly hear / understand you during the chat. Luckily good webcams normally come with a good microphone. But when you invest in a webcam, make sure to pay a little extra attention to the mic.
With a good cam, customers get a perfect image that they will want to watch for a long time. This helps you to get sufficient income per webcam session.
Lighting during camming
Before you start your webcam show, it is of course very important to check the lighting of your workspace. Lighting during camming is very important if you want to broadcast the best possible image. By using light in a good way, you can broadcast a reasonable image even with a lesser webcam. If you are unable or unwilling to purchase a better webcam, "everyday household lamps" can already ensure that your webcam image is a lot better. This video gives an impression how you can set up your lights to really take it to the next level.
Reliable and fast computer
A computer with an intel core i3 processor or faster is sufficient. You don't have to go straight to the store and buy the most expensive, fastest i7 Gaming PC. You probably already have a good PC or laptop on which you can work fine. Just use it to start with. Later, when the money rolls in, you can buy better equipment. It doen't really matter whether you work on a fixed computer or a laptop. The advantage of working behind a laptop is that you are mobile and you can webcam everywhere. Some girls take the customer "with them" when they take a shower. With a laptop you can go in all directions, but with a fixed PC you are tied to a workplace.
Wifi or an ethernet cable
A reliable, fast WiFi or fixed internet connection, preferably on fiber or ethernet cable, is also important. You want to prevent your internet from going down when you are "busy" with a customer. If the connection is lost, it is almost certain that your customers will look for other models that are available. You want to avoid this because it only causes loss of income. Furthermore, join an internet provider or take a subscription with a good upload speed. When you need to purchase a WiFi modem, make sure that it can provide fast and stable WiFi. If you have the option, it is wise to establish a fixed connection with your computer by cable. A fixed connection via an ethernet cable is more stable and probably faster than Wifi.
(Interactive) sex toys
As a webcam model, it is important that you think of tactics to keep viewers in your chat room for as long as possible, but you also want them to spend a lot. One of the ways to achieve this is to use sex toys. You have your regular dildos and vibrators of course, but a lot of camgirls now a days, use interactive sex toys, which can be controlled remotely. The duration and intensity of the sex toys are determined based on the number of tips that a viewer gives to the model. For some, interactive toys are the perfect solution, while others prefer more conventional methods. Just test and try to see which way works best for you.
Invest in more expensive equipment
If you are just starting out as a webcam girl, your main reason will probably be that you want to earn extra income. If your equipment is ok (the webcam is the most important thing!), don't immediately spend all your money on things that aren't absolutely necessary. Just start with what you have and get straight to making money. After a month you may have earned enough to buy beautiful things for your work. By investing in good stuff for your job as a webcam girl, you will earn more in the long run.
No technical knowledge / experience is required
Technically you do not have to arrange or know anything yourself, because all technical aspects are handled by the webcam platform. The company for which you will be working ensures that you can perform and do your shows properly. You don't have to be a computer expert to use these camsites. It doesn't matter which platform you choose, if you pick a big one, it works reasonably well. There is also always a helpdesk available that you can reach via chat or the contact form (or you can find the official rep here on WeCamgirls). Of course, webcam companies want to make it as easy as possible for you so that not only models earn easily, but the company itself does too. If models don't earn, the company doesn't earn either.
What to do next?
So, it is important that when you want to get started as a webcam girl, you have a number of things in place in terms of equipment, to be able to generate income. A stable internet connection, a PC / laptop with an intel core i3 processor (or better) and a webcam that can broadcast in HD with a good mic. If you start to earn a little more money with the work as a model, you can invest in better and more expensive equipment. This will also allow you to generate more income. Now what comes next?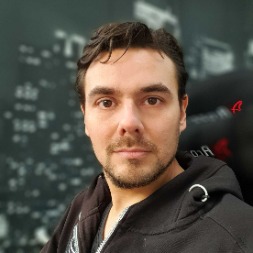 Author