Twitter is a great way to keep in contact with your customers. You can show them when you're on or share your latest thoughts and pictures. But… if you don't have any followers what is it all good for? This guide will give you some advice on how to start.
Setting up a Twitter account
To create a Twitter account all you need is a username an email address and a password. When you create a username there are some limitations. You can only use letters, numbers and underscores and there is a maximum of 15 characters. Your username is unique. For example our username is @wecamgirls. When you check our complete name on Twitter,
[email protected]
you can see that there is more than just a username. It also says "tristan". This part of the name is NOT unique. Therefor if you are looking for somebody on Twitter always search for the part after @. If you look for @wecamgirls you'll find us.
When you set up your account add your avatar and bio. Don't keep the egghead as a profile pic and don't keep your bio blank! Otherwise people won't follow you. Uploading an avatar is the easy part though, creating an interesting bio in just 160 characters can be/is hard. Bios are personal but I'd like to add a few tips. Your main purpose of the bio is to show off who you are and what your area of expertise is. You can add a few keywords like that you are a cammodel or on which site(s) you work. Is that all? No, the hard part is how to bring this to the world. The best thing would be to write this in an interesting manner using witty phrases while you stay human and personal. (good luck!) I would also add a link to your camsite profile in the bio. Why, you can already add a link in website field right? Yes you can. The thing is, only the bios appear when you do people searches (but this is just my humble opinion).
Make your Twitter account grow
The first and most important step is to promote your twitter account. Put your twitter account on the camsites you're working for. Put it on your blog or your personal/business website or blog about your Tweets. You can run contest, for example "when I reach 100 followers I'll put up new pics" or you could run a contest on your personal website and use Twitter to gather entries. You can also watermark your movies and pictures with your Twitter.
If you have a blog or if you write articles for other sites always add a Twitter link if you can! Wherever you have an audience find the opportunity to promote your account.
Twitter is a great social way to broadcast and interact. You can reply, comment, mention others, add # (hashtags) and RT (retweet). Adding a hashtag to a keyword allows multiple tweets on a topic to be viewed at the same time. Don't use them to much. You can tweet: "#Tonight #this #camgirl #will #be #on #for #a #camshow #at #streamate" but this doesn't make any sense. The keywords here are camshow, camgirl, streamate and maybe tonight, so it would be better when it is written like this "Tonight this #camgirl will be on for a #camshow at #streamate."
You add RT in front of the tweet if you like and you can hope that your followers will retweet your tweet to give it more exposure.
Twit wiki some facts and info
Messages (DM):
DMs can only be send to a person that is following you. You can "only" send 250 DMs a day.
Hashtag (#):
Hashtags makes your tweet easier to search for and increases your change of becoming a trending topic. As I mentioned before, don't overdo it. Only use hashtags on relevant topics and don't use more than 2/3 per tweet.
Retweet (RT):
This allows you to share the best links and tweets your followers have posted. By Retweeting you'll duplicate it and send it to your followers.
List:
With the list option you can organize people without following them. Lists can be public as well as private.
Block:
You can block anyone. This peron won't be following you (anymore), can't reply or mention you or put you on their list.
Protected Tweets:
When you sign up you can choose to protect your Tweets. This way only people you approve can view your Tweets. I wouldn't suggest to use this because most of you will be looking for lots of followers. You can always change this anytime in your settings.
Following limit:
On Twitter there it's not possible to follow more than 2000 people unless you have a lot of followers. When you follow 2000 people the following counts: The amount of followers + 10% = the amount of people you can follow. So to follow 2200 people you need to have 2000 followers.
This was some basic Twitter information. If you're new to this medium it can be a bit confusing at times, but when you get it to work for you it will be a great source to promote yourself!
Good luck and don't forget to
follow us on Twitter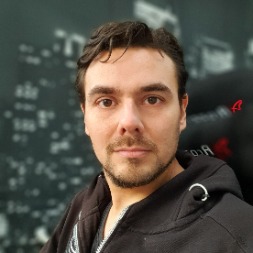 Author
'Love is a serious mental disease.' - Plato Phaedrus
Comments Tangy
Professional
July 19, 2013 - 6:54
Thank you Tristan, very informative, I don't know how to tweet yet & I really needed this article

I definitely agree with this! I have almost 2k followers on twitter already.
there's also many twitters that will retweet your pictures,if you tag them in them.

ShanaStorm
Jedi
July 31, 2013 - 20:56
Awesome info, I have recently started tweeting, like maybe a month ago so I didn't know what alot of the icons meant.
Glad to know about the "block" option. I had another cam model out me on Twitter just last night! Talk shit, say mean things but it is Cam Model law to Never, Never, Never give out personal information on public sites, blogs, Twitter, social media, that is just too dangerous and the model that did this should be ashamed of herself!

victoriaxxx
Experienced
September 4, 2013 - 16:05
Great info, i want to get more followers so i will get on to it THANKS ALOT X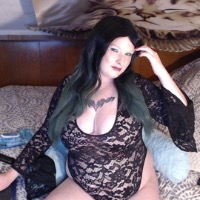 kandy_anjel
Jedi
September 17, 2013 - 14:01
thanks for the great tips
Sign up to leave a comment!
Want to write an article or get interviewed?