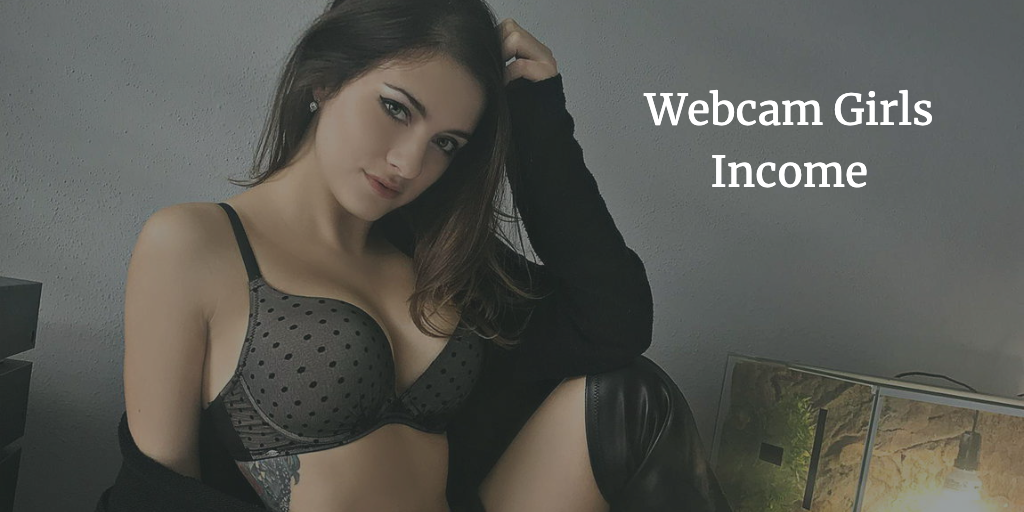 It wouldn't be honest conduct to give you a confident figure about camgirls income. Not every webcam girl salary is the same across the industry. Like any other industry, camming too depends on a plethora of factors to do business. So many things affect your earnings: person-to-person, platform-to-platform, time-to-time, and place-to-place. The truth is, even the popular camgirls, who make 6-figure income, deal with positive and negative influences on every stage. However, many camgirls do make good money by following some appropriate strategies. With time, as they get exposure, new customers, and old customers become repeat visitors, they learn to innovate ways into making good money and boosting their average earnings by folds.
What affects a camgirl salary?
Before learning how much money do cam girls make, let's understand certain influencing factors and their effects an average camgirl salary:
* Age: Can you make money as a camgirl in your late forties? Of course, you can. There is a good market for 40+ camgirls too. Out of hundreds of fetishes, the internet adult industry offers to the consumers, milf is one of the most demanded categories. However, it's also a fact that younger girls possess much more potentials in camming than older women do. Age indeed is a factor while working as a webcam model.
* Experience: The experience does not connect directly to the age of the models. It is all about having worked in the field long enough to learn it's fundamentals of how to make money as a cam girl. Several porn stars and popular camgirls start their fan sites. It's just one example of how much money do cam girls can make once they know the ins and outs of the industry. We have even seen experienced and popular camgirls making up to $100K per month.
* Working hours: Camming is all about making 90% of the income in real-time during the live sessions itself. Even the most popular camgirls cannot make good money unless they spend some time live. By giving at least 4-5 hours a day, an experienced camgirl salary can go up to $1000/day. However, the salary is never fixed. Some days are good while others might also result in negligible figures. Be ready to expect the unexpected if you are thinking about starting.
* Stability of the Fan base: We read an interview of a camgirl on BetaBeat who makes $5/minute. She generally reaches the goals quite often. It's because she now has a stable fan base with people who come to the site just to see her and her moves. She also told that most of her income comes from private shows and group sessions. She gets enough private session requests from the repeat visitors to stabilize her income.
* No. of Private Sessions: Private Sessions and group sessions are the only ways to make a huge income. If you ever dreamt of making in six-figures as a camgirl, make no mistake attracting the private and group sessions. In contrast to public rooms, people tend to offer more tips in private sessions. Besides, sites toll most the private sessions on a per-minute basis, so you also make the fixed tolled-amount even without tips.
* Commission to the platform: How much does your webcam site charge as commission? It is also important to note that the cam-site is not taking away most of your hard-earned money. However, it's a harsh truth that webcam sites take away 35-60% of your earnings as commission. That's why many cam girls, once get popular, start their fan sites where they don't have to share most of their income with anyone.
* The number of platforms & active presence: Most camgirls sign-up on multiple platforms to maximize their prospects. Besides, working on different platforms also lets them expand their exposure and gain fans from across the places and fetishes. Unless a site is paying you handsomely for an exclusive presence, working on multiple cam sites can increase your average salary. Read the terms and conditions of a site carefully before signing up.
* The number of channels for generating income: Tips and private sessions are indeed the primary income sources for most of the camgirls. However, the sites these days have been using many other ways too. Sites allow models to sell merchandizes and fetish materials to their fans. Fans pay in hundreds to purchase used panties, bathwater, Snapchat access, and several other things from their favorite models. Besides, models also participate in model-affiliate programs to generate passive income for life without doing anything.
Good Marketing can influence the factors
Several studies have revealed that the webcam market, which was only about £730m in 2006 in the UK, raised to the £1.1 billion mark in two years alone. The last we noticed, there are over 27,000 webcam models with more than 17 million active users in the UK alone. It's a fact that webcam models these days have more stable earnings than any other adult business, after porn stars. In fact, porn stars have seen some great prospects in this market, and most of them have even started modeling for the cam-sites to make more money. In short, the market is getting harshly competitive day-by-day. It has become a simple game of relative survival to claim the biggest share of this multi-million-dollar pie. Models need innovative marketing strategies to stand out. With a great marketing plan from the cam-sites and the models combined, one can influence most of the above-mentioned factors and boost the income exponentially.
Webcam sites are replacing porn sites
Users, who once had a thing for VOD porn, are now moving to webcam sites for straight and one-to-one connection. The real-time nature of the content is attracting users from VOD adult content. Take Mark (changed name), for example. He is a regular visitor of LiveJasmine and rarely misses the live sessions of his favorite cam model. He tips away up to $100 in a week, just tipping the model. Sides, he also pays for private shows occasionally. When asked about his views on the cam shows, he said- "Live shows are warm. I don't feel that one-to-one connection in porn. The private shows especially, when the model interacts with me, listen to me, and shares her opinions, make my day. Even if you have paid her to do so, there is no better feeling than a woman giving you attention" For users like Mark, live content is not a commodity. There is an actual person who is interacting from the other side. It's not about playing a recorded content, doing your thing, and clearing your browsing history. They value the attention of a woman and try to know her human-side, which doesn't happen while watching a porn video.
How much do models make on popular cam sites?
As seen in an analysis on 'make money adult content' site, the top-tier models on MyFreeCams make $100,000 to $170,000 /month. The top twenty models make an average of $30-$50K, while the top 100 make up to $15K /month. It goes the same to the models on Chaturbate and LiveJasmine too. Depending on the factors explained above, the numbers vary a lot. The figures on the site base on an analysis done after a leak of information on MyFreeCams, which revealed the incomes of their top 250 models. This is just a figurative analysis. Although we have seen confident figures revealing the earnings up to $5000-$1000 in a day, it's still is an unpredictable valuation. The actual answer to the questions on how to make money as a cam girl depends on the explained factors, marketing, and the time you give per day. Considering that the adult industry is already making much more than Hollywood and the Super Bowl events, big income in webcam modeling is not a fantasy but an achievable undertaking. Author
Comments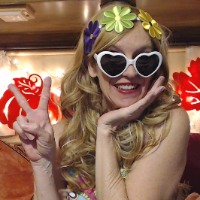 Paisleyluves
King
January 2, 2020 - 18:34
Great article, thanks for sharing!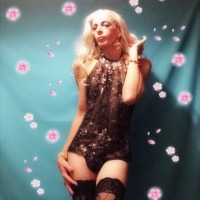 sassychantelle
Professional
January 3, 2020 - 16:46
Excellent article , thank you
about the age thing i totally disagree! im 42 and making more then my dutch collees every month again and again! where some girls are struglling to make some euros, im always busy and in VIP chat It all depends on the quality of your show and what you have to offer I know a dutch woman 60+ making 2000 per week on cam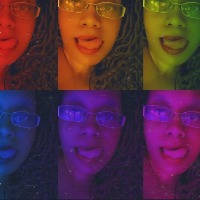 MzSweetNSavage
Rookie
January 11, 2020 - 5:25
GREAT INFO!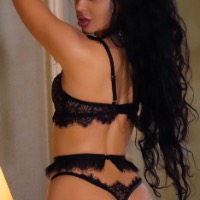 SexyMistresss
Professional
January 19, 2020 - 7:50
True info

Sign up to leave a comment!
Related Posts
What is Pineapple Support A safe caring place to open up and share our emotions without fear or judgement… isn't that something that each and every one of us would benefit from?! You see, this is the thing, so may people look at therapy as a last resort, the place you go when you are no longer able to cope on your own, and it can be. But therapy is also an act of selfcare. A way to [...]
I want to thank everybody for this amazing video and especially Rutger for putting it all together. I've been going to cam world shows and conferences for almost 10 years and I've been lucky to meet with the biz finest. The cam industry is bursting with warm, genuine and beautiful people and I'm proud to be part of that and to call you guys my friends. With love, Tristan. [...]
Exploring your own sexual curiosity is so much more satisfying when you can maintain an element of anonymity as you delve deeper into what you enjoy without having to have any awkward moments along the way. Shemale Cam specializes in giving you free full access to the sexiest trans cam models while maintaining your privacy completely! "We recognize that many of our fans are very proud of th [...]
Want to write an article or get interviewed?